Latest Anime Added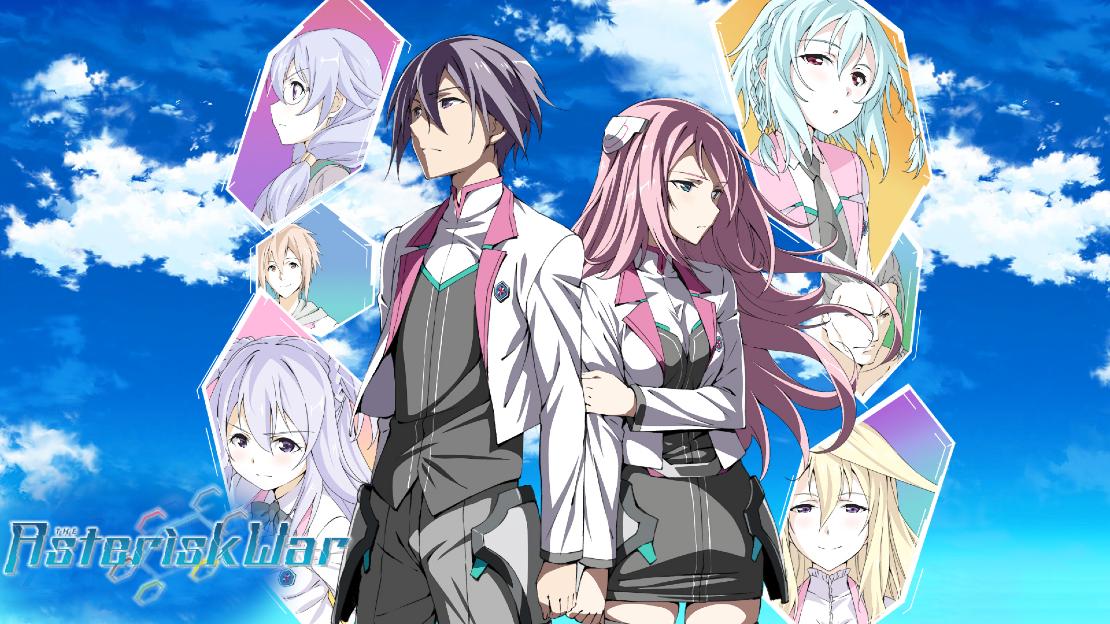 -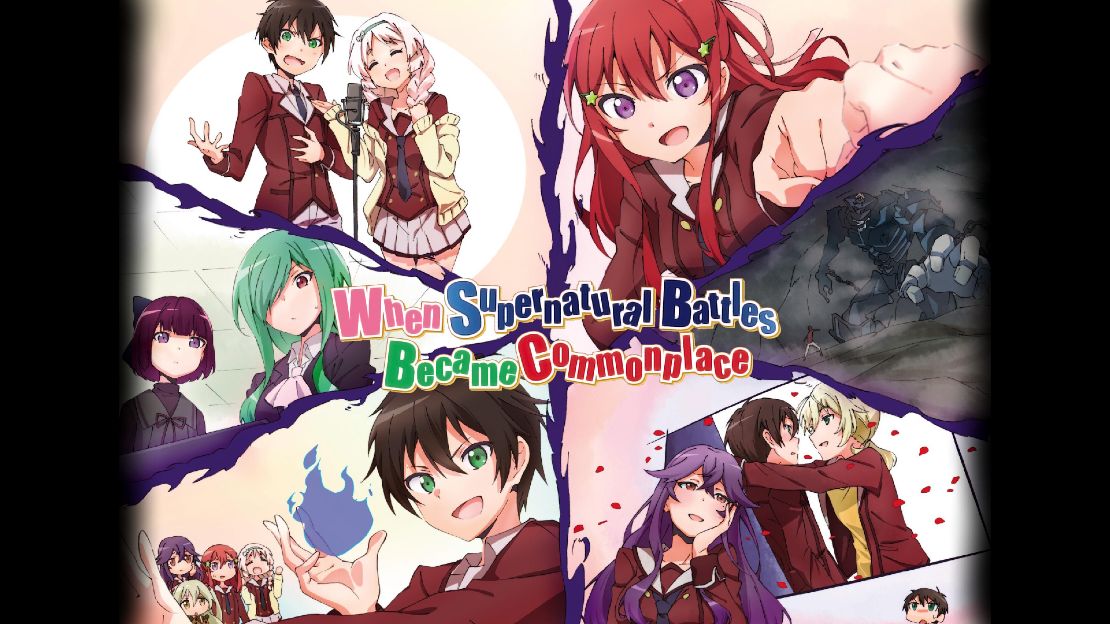 -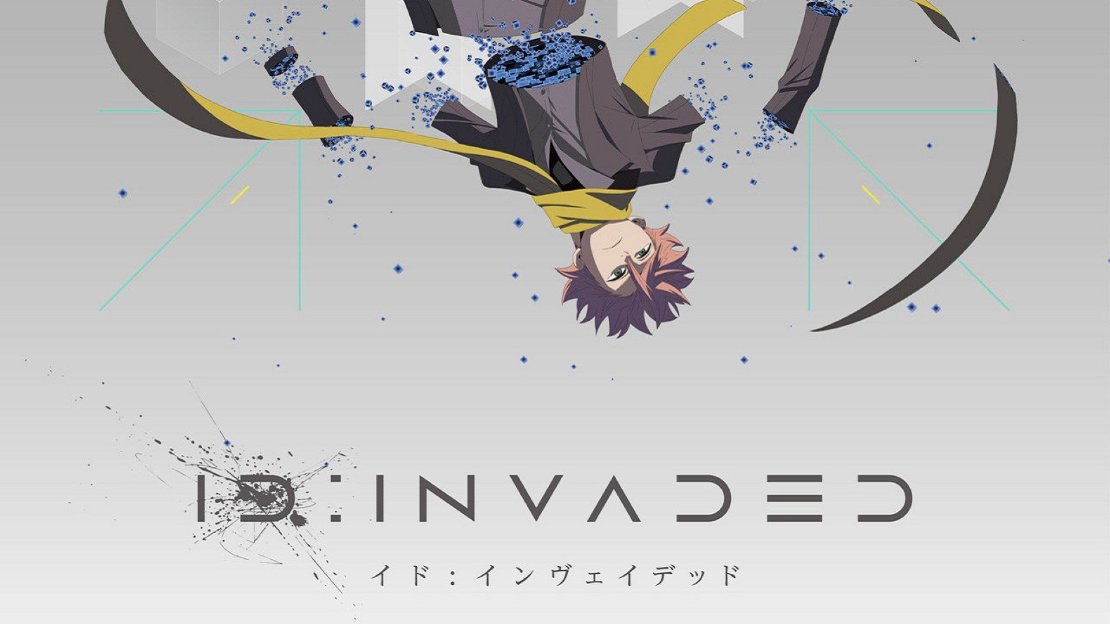 -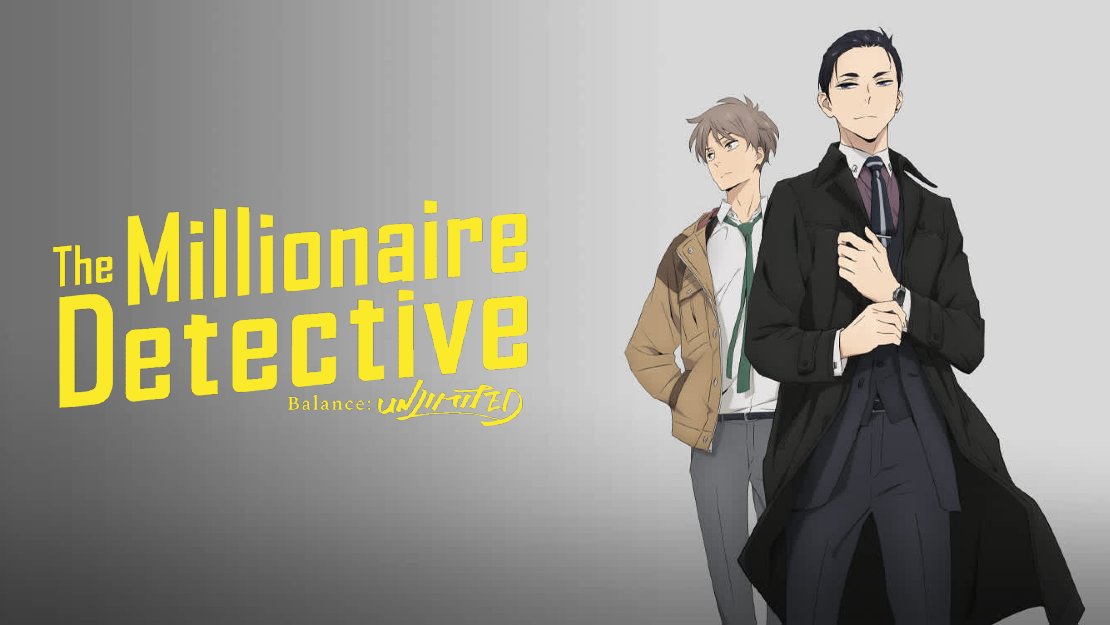 -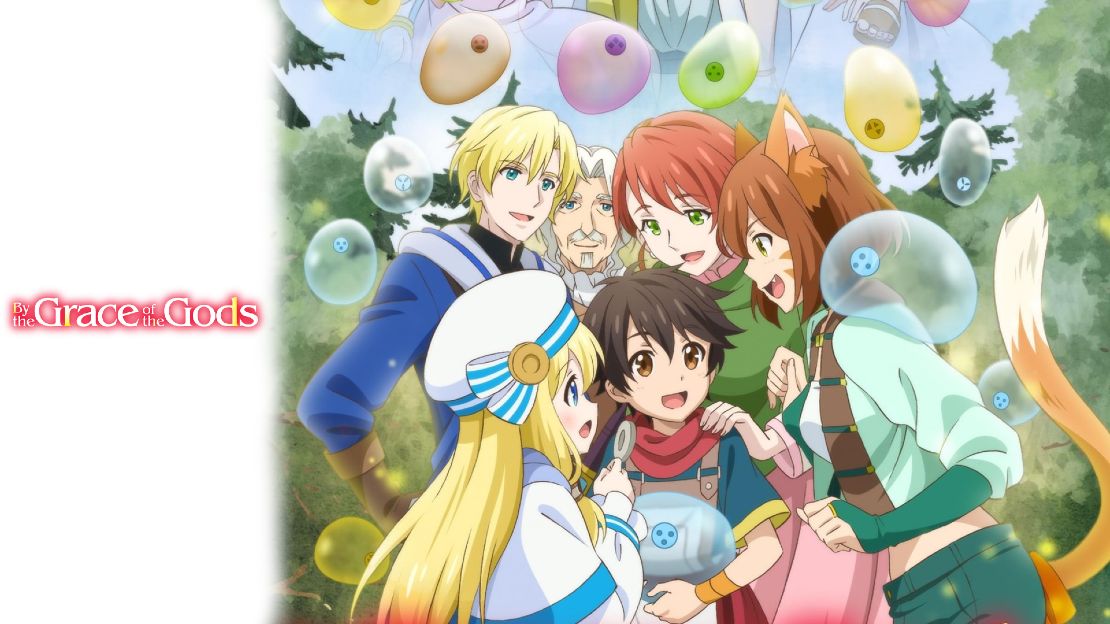 -
| Name | DDL |
| --- | --- |
| [Cleo] .hack//Roots [Dual Audio 10bit 720p][HEVC-x265] | Link |
| [Cleo] .hack//Sign [Dual Audio 10bit DVD480p][HEVC-x265] | Link |
| [Cleo] 3-gatsu no Lion | March comes in like a lion [Dual Audio 10bit BD1080p][HEVC-x265] | Link |
| [Cleo] 3-gatsu no Lion 2nd Season | March Comes In Like A Lion 2nd Season [Dual Audio 10bit 1080p][HEVC-x265] | Link |
| [DB] 5-toubun no Hanayome, The Five Wedded Brides | Gotoubun no Hanayome | Go-Toubun no Hanayome | The Quintessential Quintuplets [Dual Audio 10bit 720p][HEVC-x265] | Link |
| [DB] 5-toubun no Hanayome, The Five Wedded Brides | Gotoubun no Hanayome | Go-Toubun no Hanayome | The Quintessential Quintuplets [Dual Audio 10bit BD1080p][HEVC-x265] | Link |
| [Cleo] 5 Centimeter per Second | Byousoku 5 Centimeter [Dual Audio 10bit BD720p][HEVC-x265] | Link |
| [Cleo] 5 Centimeter per Second | Byousoku 5 Centimeter [Dual Audio 10bit BD1080p][HEVC-x265] | Link |
| [Ranger] 18if [Dual Audio 10bit BD1080p][HEVC-x265] | Link |
| [Cleo] 91 Days [Dual Audio 10bit 720p] | Link |
| [Cleo] 91 Days [Dual Audio 10bit BD1080p][HEVC-x265] | Link |
| [Cleo] Aa! Megami-sama! | Ah! My Goddess [Dual Audio 10bit BD1080p][HEVC-x265] | Link |
| [Cleo] Aa! Megami-sama!: Sorezore no Tsubasa | Ah! My Goddess: Flights of Fancy [Dual Audio 10bit BD1080p][HEVC-x265] | Link |
| [Cleo] Absolute Duo [Dual Audio 10bit BD720p][H.264 and H.265] | Link |
| [Cleo] Absolute Duo [Dual Audio 10bit BD1080p][HEVC-x265] | Link |
| [Cleo] Accel World [Dual Audio 10bit BD720p][HEVC-x265] | Link |
| [Cleo] Accel World [Dual Audio 10bit BD1080p][HEVC-x265] | Link |
| [Cleo] Accel World: Infinite∞Burst | Accel World: Infinite Burst [Dual Audio 10bit BD1080p][HEVC-x265] | Link |
| [Cleo] Air [Dual Audio 10bit BD1080p][HEVC-x265] | Link |
| [Cleo] Ajin: Demi-Human [Dual Audio 10bit BD720p][HEVC-x265] | Link |
| [Cleo] Ajin: Demi-Human [Dual Audio 10bit BD1080p][HEVC-x265] | Link |
| [Cleo] Ajin: Demi-Human 2nd Season | Ajin 2nd Season [Dual Audio 10bit BD720p][HEVC-x265] | Link |
| [Cleo] Ajin: Demi-Human 2nd Season | Ajin 2nd Season [Dual Audio 10bit BD1080p][HEVC-x265] | Link |
| [DB] Akagami no Shirayuki-hime | Snow White with the Red Hair [Dual Audio 10bit BD1080p][HEVC-x265] | Link |
| [DB] Akagami no Shirayuki-hime 2nd Season | Snow White with the Red Hair 2 [Dual Audio 10bit BD1080p][HEVC-x265] | Link |
| [Cleo] Akame ga Kill! [Dual Audio 10bit BD720p][HEVC-x265] | Link |
| [Cleo] Akame ga Kill! [Dual Audio 10bit BD1080p][HEVC-x265] | Link |
| [Cleo] Akame ga Kill! Theater | AkaKill! Theater [Dual Audio 10bit BD720p][HEVC-x265] | Link |
| [Cleo] Akatsuki no Yona | Yona of the Dawn [Dual Audio 10bit BD720p][HEVC-x265] | Link |
| [Cleo] Akatsuki no Yona | Yona of the Dawn [Dual Audio 10bit BD1080p][HEVC-x265] | Link |
| [Cleo] AKB0048 [Dual Audio 10bit BD1080p][HEVC-x265] | Link |
| [Cleo] AKB0048: Next Stage [Dual Audio 10bit BD1080p][HEVC-x265] | Link |
| [Cleo] Akiba's Trip The Animation [Dual Audio 10bit 720p][HEVC-x265] | Link |
| [Droid] Akuma no Riddle | Riddle Story of Devil [Dual Audio 10bit BD1080p][HEVC-x265] | Link |
| [Cleo] Aldnoah.Zero [Dual Audio 10bit BD1080p][HEVC-x265] | Link |
| [Cleo] Aldnoah.Zero 2nd Season [Dual Audio 10bit BD1080p][HEVC-x265] | Link |
| [Cleo] Alice to Zouroku | Alice & Zoroku [Dual Audio 10bit BD1080p][HEVC-x265] | Link |
| [Ranger] All Out!! [Dual Audio 10bit BD720p][HEVC-x265] | Link |
| [Ranger] All Out!! [Dual Audio 10bit BD1080p][HEVC-x265] | Link |
| [DB] Amagi Brilliant Park + OVA + Specials [Dual Audio 10bit BD720p][HEVC-x265] | Link |
| [Cleo] Amagi Brilliant Park [Dual Audio 10bit BD1080p][HEVC-x265] | Link |
| [Cleo] And You Thought There Was Never a Girl Online | Netoge no Yome wa Onnanoko ja Nai to Omotta? [Dual Audio 10bit BD720p][H.264 and H.265] | Link |
| [Cleo] Angel Beats! + OVA [Dual Audio 10bit BD720p][HEVC-x265] | Link |
| [Cleo] Angel Beats! + OVA [Dual Audio 10bit BD1080p][HEVC-x265] | Link |
| [DB/bonkai77] Ano Hi Mita Hana no Namae wo Bokutachi wa Mada Shiranai | anohana: The Flower We Saw That Day [N][Dual Audio 10bit BD1080p][HEVC-x265] | Link |
| [Cleo] Ano Natsu de Matteru | Waiting in the Summer [Dual Audio 10bit BD1080p][HEVC-x265] | Link |
| [Cleo] Another [Dual Audio 10bit BD1080p][HEVC-x265] | Link |
| [Cleo] Ansatsu Kyoushitsu | Assassination Classroom + OAD [Dual Audio 10bit BD720p][H.264 and H.265] | Link |
| [Cleo] Ansatsu Kyoushitsu | Assassination Classroom [Dual Audio 10bit BD1080p][HEVC-x265] | Link |
| [Cleo] Ansatsu Kyoushitsu 2nd Season | Assassination Classroom Second Season [Dual Audio 10bit BD720p][HEVC-x265] | Link |
| [Cleo] Ansatsu Kyoushitsu 2nd Season | Assassination Classroom Second Season [Dual Audio 10bit BD1080p][HEVC-x265] | Link |
| [Cleo] Ao no Exorcist | Blue Exorcist [Dual Audio 10bit BD720p][HEVC-x265] | Link |
| [Cleo] Ao no Exorcist | Blue Exorcist [Dual Audio 10bit BD1080p][HEVC-x265] | Link |
| [Cleo] Ao no Exorcist Movie | Blue Exorcist The Movie [Dual Audio 10bit BD1080p][HEVC-x265] | Link |
| [Cleo-Man.K] Ao no Exorcist: Kyoto Fujouou-hen | Blue Exorcist: Kyoto Saga [Dual Audio 10bit BD720p][HEVC-x265] | Link |
| [Cleo-Man.K] Ao no Exorcist: Kyoto Fujouou-hen | Blue Exorcist: Kyoto Saga [Dual Audio 10bit BD1080p][HEVC-x265] | Link |
| [Cleo] Appare-Ranman! [Dual Audio 10bit 720p][HEVC-x265] | Link |
| [Cleo] Appleseed [Dual Audio 10bit BD1080p][HEVC-x265] | Link |
| [Cleo] Aquarion Evol [Dual Audio 10bit BD1080p][HEVC-x265] | Link |
| [Cleo] Aquarion Logos [Dual Audio 10bit BD1080p][HEVC-x265] | Link |
| [Cleo] Area 88 [Dual Audio 10bit DVD480p][HEVC-x265] | Link |
| [DB] Aria the Animation [Dual Audio 10bit BD1080p][HEVC-x265] | Link |
| [DB] Aria the Natural | Aria 2 [Dual Audio 10bit BD1080p][HEVC-x265] | Link |
| [DB] Aria the Origination | Aria 3 | Aria Season 3 [Dual Audio 10bit BD1080p][HEVC-x265] | Link |
| [Cleo] Arifureta Shokugyou de Sekai Saikyou | Arifureta: From Commonplace to World's Strongest [Dual Audio 10bit BD1080p][HEVC-x265] | Link |
| [Cleo] Arslan Senki | The Heroic Legend of Arslan [Dual Audio 10bit BD720p][HEVC-x265] | Link |
| [Cleo] Arslan Senki | The Heroic Legend of Arslan [Dual Audio 10bit BD1080p][HEVC-x265] | Link |
| [Cleo] Arslan Senki: Fuujin Ranbu | The Heroic Legend of Arslan: Dust Storm Dance [Dual Audio 10bit BD1080p][HEVC-x265] | Link |
| [Cleo] Asobi ni Iku yo! | Cat Planet Cuties [Dual Audio 10bit BD1080p][HEVC-x265] | Link |
| [Cleo] Assassins Pride [Dual Audio 10bit BD1080p][HEVC-x265] | Link |
| [Cleo] Ayakashi: Japanese Classic Horror | Ayakashi - Samurai Horror Tales [Dual Audio 10bit DVD480p][HEVC-x265] | Link |
| [DB] Azumanga Daioh: The Animation [Dual Audio 10bit BD1080p][HEVC-x265] | Link |
| [Cleo] B-gata H-kei | B Gata H Kei | Yamada's First Time [Dual Audio 10bit BD720p][H.264 and H.265] | Link |
| [Cleo] B-gata H-kei | B Gata H Kei | Yamada's First Time [Dual Audio 10bit BD1080p][HEVC-x265] | Link |
| [Cleo] B: The Beginning [Dual Audio 10bit 1080p][HEVC-x265] | Link |
| [Ranger] Baccano! [N][Dual Audio 10bit BD720p][HEVC-x265] | Link |
| [Ranger] Baccano! [N][Dual Audio 10bit BD1080p][HEVC-x265] | Link |
| [Cleo] Baka to Test to Shoukanjuu | Baka & Test - Summon the Beasts [Dual Audio 10bit BD1080p][H.264 and H.265] | Link |
| [Cleo] Baka to Test to Shoukanjuu: Matsuri | Baka & Test - Summon the Beasts OVA [Dual Audio 10bit BD1080p] | Link |
| [Cleo] Baka to Test to Shoukanjuu Ni! | Baka & Test – Summon the Beasts 2 [Dual Audio 10bit BD1080p][H.264 and H.265] | Link |
| [Cleo] Bakemono no Ko | The Boy and the Beast [Dual Audio 10bit BD1080p][HEVC-x265] | Link |
| [Cleo] Baki [Dual Audio 10bit 1080p][HEVC-x265] | Link |
| [Cleo] Baki 2nd Season [Dual Audio 10bit 1080p][HEVC-x265] | Link |
| [Cleo] Bakuretsu Tenshi | Burst Angel [Dual Audio 10bit BD720p][HEVC-x265] | Link |
| [Cleo] Barakamon [Dual Audio 10bit BD720p][HEVC-x265] | Link |
| [Cleo] Barakamon [Dual Audio 10bit BD1080p][HEVC-x265] | Link |
| [Cleo] Basilisk: Kouga Ninpou Chou [Dual Audio 10bit BD720p][H.264 and H.265] | Link |
| [Cleo] Basilisk: Kouga Ninpou Chou [Dual Audio 10bit BD1080p][HEVC-x265] | Link |
| [Cleo] Basilisk: Ouka Ninpouchou | Basilisk: The Ouka Ninja Scrolls [Dual Audio 10bit BD1080p][HEVC-x265] | Link |
| [Cleo] Beastars [Dual Audio 10bit BD1080p][HEVC-x265] | Link |
| [Cleo] Beck: Mongolian Chop Squad [Dual Audio 10bit BD1080p][HEVC-x265] | Link |
| [Cleo] Ben-To [Dual Audio 10bit BD720p][HEVC-x265] | Link |
| [Cleo] Berserk (1997) | Kenpuu Denki Berserk [Dual Audio 10bit BD720p][HEVC-x265] | Link |
| [Cleo] Berserk (1997) | Kenpuu Denki Berserk [Dual Audio 10bit BD1080p][HEVC-x265] | Link |
| [Cleo] Berserk (2016) [Dual Audio 10bit BD720p][HEVC-x265] | Link |
| [Cleo] Berserk 2nd Season | Berserk (2017) [Dual Audio 10bit BD1080p][HEVC-x265] | Link |
| [Cleo] Berserk: The Golden Age Arc I - The Egg of the King | Ougon Jidai-hen I - Haou no Tamago [Dual Audio 10bit BD720p] | Link |
| [Cleo] Berserk: The Golden Age Arc II - The Battle for Doldrey | Ougon Jidai-hen II - Doldrey Kouryaku [Dual Audio 10bit BD720p] | Link |
| [Cleo] Berserk: The Golden Age Arc III - The Advent | Ougon Jidai-hen III - Kourin [Dual Audio 10bit BD720p] | Link |
| [Cleo] Bikini Warriors [Dual Audio 10bit BD1080p][HEVC-x265] | Link |
| [Cleo] Binbougami ga! | Good Luck Girl! [Dual Audio 10bit BD1080p][HEVC-x265] | Link |
| [Cleo] Biohazard: Vendetta | Resident Evil: Vendetta [Dual Audio 10bit BD1080p][HEVC-x265] | Link |
| [Cleo] Bishoujo Senshi Sailor Moon Crystal | Pretty Guardian Sailor Moon Crystal [Dual Audio 10bit BD1080p][HEVC-x265] | Link |
| [Cleo] Bishoujo Senshi Sailor Moon Crystal Season III | Pretty Guardian Sailor Moon Crystal Season III [Dual Audio 10bit BD1080p][HEVC-x265] | Link |
| [Cleo] Black Bullet [Dual Audio 10bit BD720p][HEVC-x265] | Link |
| [Cleo] Black Bullet [Dual Audio 10bit BD1080p][HEVC-x265] | Link |
| [Cleo] Black Cat [Dual Audio 10bit DVD480p] | Link |
| [Cleo] Black Clover [Dual Audio 10bit BD1080p] | Link |
| [Cleo] Black Lagoon [Dual Audio 10bit BD720p][HEVC-x265] | Link |
| [Cleo] Black Lagoon [Dual Audio 10bit BD1080p][HEVC-x265] | Link |
| [Cleo] Black Lagoon The Second Barrage [Dual Audio 10bit BD720p][HEVC-x265] | Link |
| [Cleo] Black Lagoon The Second Barrage [Dual Audio 10bit BD1080p][HEVC-x265] | Link |
| [Cleo] Black Lagoon: Roberta's Blood Trail [Dual Audio 10bit BD720p] | Link |
| [Cleo] Black Lagoon: Roberta's Blood Trail [Dual Audio 10bit BD1080p][HEVC-x265] | Link |
| [Cleo] Blade Runner: Black Out 2022 [Dual Audio 10bit 1080p][HEVC-x265] | Link |
| [Cleo] Blame! Movie [Dual Audio 10bit BD1080p][HEVC-x265] | Link |
| [Cleo] Bleach [Dual Audio 10bit BD720p][HEVC-x265] | Link |
| [Cleo] Bleach [Dual Audio 10bit BD1080p][HEVC-x265] | Link |
| [Cleo] Bleach Movies [Dual Audio 10bit BD1080p][HEVC-x265] | Link |
| [Cleo] Blood-C [Dual Audio 10bit BD1080p][HEVC-x265] | Link |
| [Cleo] Blood+ [Dual Audio DVD480p][HEVC-x265] | Link |
| [Cleo] Blood Lad + OVA [Dual Audio 10bit BD720p][H.264 and H.265] | Link |
| [Cleo] Blood Lad + OVA [Dual Audio 10bit BD1080p][HEVC-x265] | Link |
| [Cleo] Blue Gender [Dual Audio 10bit DVD480p][HEVC-x265] | Link |
| [Cleo] BNA | Brand New Animal [Dual Audio 10bit 720p][HEVC-x265] | Link |
| [Cleo] Boku dake ga Inai Machi | Erased [Dual Audio 10bit BD720p][HEVC-x265] | Link |
| [Cleo] Boku dake ga Inai Machi | Erased [Dual Audio 10bit BD1080p][HEVC-x265] | Link |
| [Cleo] Boku no Hero Academia | My Hero Academia [N][Dual Audio 10bit BD720p][HEVC-x265] | Link |
| [Cleo] Boku no Hero Academia | My Hero Academia [Dual Audio 10bit BD1080p][HEVC-x265] | Link |
| [Cleo] Boku no Hero Academia 2nd Season | My Hero Academia 2 [Dual Audio 10bit 720p][HEVC-x265] | Link |
| [DB] Boku no Hero Academia 2nd Season | My Hero Academia 2 [N][Dual Audio 10bit BD1080p][HEVC-x265] | Link |
| [Cleo] Boku no Hero Academia 3rd Season | My Hero Academia 3 [Dual Audio 10bit BD1080p][HEVC-x265] | Link |
| [Cleo] Boku no Hero Academia 4th Season | My Hero Academia 4 [Dual Audio 10bit 1080p][HEVC-x265] | Link |
| [DB] Boku no Hero Academia the Movie: Futari no Hero | My Hero Academia the Movie: The Two Heroes [Dual Audio 10bit BD1080p][HEVC-x265] | Link |
| [Cleo] Boku no Kanojo ga Majimesugiru Sho-bitch na Ken | My Girlfriend is Shobitch [Dual Audio 10bit BD1080p][HEVC-x265] | Link |
| [Cleo] Boku wa Tomodachi ga Sukunai | Haganai: I don't have many friends [Dual Audio 10bit BD720p][HEVC-x265] | Link |
| [Cleo] Boku wa Tomodachi ga Sukunai Next | Haganai: I don't have many friends NEXT [Dual Audio 10bit BD720p][HEVC-x265] | Link |
| [Cleo] Boogiepop wa Warawanai (2000) | Boogiepop Phantom | Boogiepop Never Laughs | Boogiepop Doesn't Laugh [Dual Audio 10bit DVD480p][HEVC-x265] | Link |
| [Cleo] Boogiepop wa Warawanai (2000) | Boogiepop Phantom | Boogiepop Never Laughs | Boogiepop Doesn't Laugh [Dual Audio 10bit BD1080p][HEVC-x265] | Link |
| [Cleo] Boogiepop wa Warawanai (2019) | Boogiepop Never Laughs | Boogiepop Doesn't Laugh [Dual Audio 10bit 1080p][HEVC-x265] | Link |
| [Cleo] Bounen no Xamdou | Xam'd: Lost Memories [Dual Audio 10bit BD1080p][HEVC-x265] | Link |
| [Cleo] Btooom! [Dual Audio 10bit BD720p][HEVC-x265] | Link |
| [Cleo] Btooom! [Dual Audio 10bit BD1080p][HEVC-x265] | Link |
| [Cleo] Buki yo Saraba | Short Peace | A Farewell to Arms [Dual Audio 10bit BD1080p][HEVC-x265] | Link |
| [Pixel] Bungou Stray Dogs | Bungo Stray Dogs [Dual Audio 10bit BD720p][HEVC-x265] | Link |
| [Pixel] Bungou Stray Dogs | Bungo Stray Dogs [Dual Audio 10bit BD1080p][HEVC-x265] | Link |
| [Pixel] Bungou Stray Dogs 2nd Season | Bungo Stray Dogs 2 + OVA + Movie [Dual Audio 10bit BD720p][HEVC-x265] | Link |
| [Pixel] Bungou Stray Dogs 2nd Season | Bungo Stray Dogs 2 + OVA + Movie [Dual Audio 10bit BD1080p][HEVC-x265] | Link |
| [DB] Bungou Stray Dogs 3rd Season | Bungo Stray Dogs 3 [Dual Audio 10bit 720p][HEVC-x265] | Link |
| [DB] Bungou Stray Dogs: Dead Apple [Dual Audio 10bit BD1080p][HEVC-x265] | Link |
| [Cleo] Busou Shoujo Machiavellianism | Armed Girl's Machiavellism [Dual Audio 10bit BD1080p][HEVC-x265] | Link |
| [Cleo] C: The Money of Soul and Possibility Control | [C] CONTROL - The Money and Soul of Possibility [Dual Audio 10bit BD1080p][HEVC-x265] | Link |
| [Cleo] Campione!: Matsurowanu Kamigami to Kamigoroshi no Maou [Dual Audio 10bit BD720p][H.264 and H.265] | Link |
| [Cleo] Campione!: Matsurowanu Kamigami to Kamigoroshi no Maou [Dual Audio 10bit BD1080p][HEVC-x265] | Link |
| [Cleo] Canaan [Dual Audio 10bit BD1080p][HEVC-x265] | Link |
| [Cleo] Cardcaptor Sakura [Dual Audio 10bit BD720p][HEVC-x265] | Link |
| [Cleo] Cardcaptor Sakura Movies [Dual Audio 10bit BD720p][HEVC-x265] | Link |
| [Cleo] Cardcaptor Sakura: Clear Card-hen | Cardcaptor Sakura: Clear Card [Dual Audio 10bit 1080p][HEVC-x265] | Link |
| [Cleo] Casshern Sins [Dual Audio 10bit BD720p][HEVC-x265] | Link |
| [Cleo] Chain Chronicle: Haecceitas no Hikari | Chain Chronicle: The Light of Haecceitas [Dual Audio 10bit 720p][HEVC-x265] | Link |
| [Cleo] ChäoS;Child | Chaos Child [Dual Audio 10bit BD1080p][HEVC-x265] | Link |
| [Cleo] Chaos;Head [Dual Audio 10bit BD720p][HEVC-x265] | Link |
| [Cleo] Charlotte [Dual Audio 10bit BD720p][H.264 and H.265] | Link |
| [Cleo] Charlotte [Dual Audio 10bit BD1080p][HEVC-x265] | Link |
| [Cleo] Cheer Danshi!! | Cheer Boys!! [Dual Audio 10bit BD1080p][HEVC-x265] | Link |
| [Cleo] Chihayafuru [Dual Audio 10bit BD720p][HEVC-x265] | Link |
| [DB] Chihayafuru [Dual Audio 10bit BD1080p][HEVC-x265] | Link |
| [DB] Chihayafuru 2 [Dual Audio 10bit BD1080p][HEVC-x265] | Link |
| [Cleo] Chobits [Dual Audio 10bit BD720p][HEVC-x265] | Link |
| [Cleo] Chobits [Dual Audio 10bit BD1080p][HEVC-x265] | Link |
| [Cleo] Choujigen Game Neptune The Animation | Hyperdimension Neptunia [Dual Audio 10bit BD720p][HEVC-x265] | Link |
| [Cleo] Choujin Koukousei-tachi wa Isekai demo Yoyuu de Ikinuku you desu! | CHOYOYU!: High School Prodigies Have It Easy Even in Another World! [Dual Audio 10bit 1080p][HEVC-x265] | Link |
| [Cleo] Chrno Crusade | Chrono Crusade [Dual Audio 10bit BD1080p][HEVC-x265] | Link |
| [Cleo] Chrome Shelled Regios [Dual Audio 10bit DVD480p][HEVC-x265] | Link |
| [DB] Chuunibyou demo Koi ga Shitai! | Love, Chunibyo & Other Delusions! [Dual Audio 10bit BD720p][HEVC-x265] | Link |
| [Cleo] Chuunibyou demo Koi ga Shitai! | Love, Chunibyo & Other Delusions! [Dual Audio 10bit BD1080p][HEVC-x265] | Link |
| [DB] Chuunibyou demo Koi ga Shitai! Ren | Love, Chunibyo & Other Delusions!: Heart Throb [Dual Audio 10bit BD720p][H.264 and H.265] | Link |
| [Cleo] Chuunibyou demo Koi ga Shitai! Ren | Love, Chunibyo & Other Delusions!: Heart Throb [Dual Audio 10bit BD1080p][HEVC-x265] | Link |
| [Cleo] Citrus [Dual Audio 10bit BD1080p][HEVC-x265] | Link |
| [Cleo] Clannad Movie (The Motion Picture) [Dual Audio 10bit DVD480p][HEVC-x265] | Link |
| [Cleo] Clannad + Specials [N][Dual Audio 10bit BD720p][HEVC-x265] | Link |
| [Ranger] Clannad [Dual Audio 10bit BD1080p][HEVC-x265] | Link |
| [Cleo] Clannad: After Story + Specials [N][Dual Audio 10bit BD720p][HEVC-x265] | Link |
| [Ranger] Clannad: After Story [Dual Audio 10bit BD1080p][HEVC-x265] | Link |
| [DB] Claymore [Dual Audio 10bit BD720p][HEVC-x265] | Link |
| [Cleo] Claymore [Dual Audio 10bit BD1080p][HEVC-x265] | Link |
| [Cleo] Clockwork Planet [Dual Audio 10bit 1080p][HEVC-x265] | Link |
| [Cleo] Code:Breaker [Dual Audio 10bit BD1080p][HEVC-x265] | Link |
| [Cleo] Code Geass: Boukoku no Akito | Code Geass: Akito the Exiled [N][Dual Audio 10bit BD1080p][HEVC-x265] | Link |
| [DB] Code Geass: Fukkatsu no Lelouch | Code Geass: Lelouch of the Resurrection [Dual Audio 10bit BD1080p][HEVC-x265] | Link |
| [DB] Code Geass: Hangyaku no Lelouch | Code Geass: Lelouch of the Rebellion [N][Dual Audio 10bit BD1080p][HEVC-x265] | Link |
| [DB] Code Geass: Hangyaku no Lelouch R2 | Code Geass: Lelouch of the Rebellion R2 [N][Dual Audio 10bit BD1080p][HEVC-x265] | Link |
| [Cleo] Colorful [Dual Audio 10bit BD1080p][HEVC-x265] | Link |
| [Cleo] Conception [Dual Audio 10bit BD1080p][HEVC-x265] | Link |
| [Cleo] Cop Craft [Dual Audio 10bit BD1080p][HEVC-x265] | Link |
| [Cleo] Coppelion [Dual Audio 10bit BD1080p][HEVC-x265] | Link |
| [Cleo] Coquelicot-zaka kara | From Up on Poppy Hill [Dual Audio 10bit BD1080p][HEVC-x265] | Link |
| [Cleo] Cowboy Bebop [Dual Audio 10bit BD720p][H.264 and H.265] | Link |
| [DB] Cowboy Bebop + Movie [Dual Audio 10bit BD1080p][HEVC-x265] | Link |
| [Cleo] Cross Ange: Tenshi to Ryuu no Rondo | Rondo of Angels and Dragons [Dual Audio 10bit BD720p] | Link |
| [Cleo] Cross Ange: Tenshi to Ryuu no Rondo | Rondo of Angels and Dragons [Dual Audio 10bit BD1080p][HEVC-x265] | Link |
| [DB] D.Gray-man [Dual Audio 10bit DVD480p][HEVC-x265] | Link |
| [Cleo] D.Gray-man Hallow [Dual Audio 10bit 720p][HEVC-x265] | Link |
| [Cleo] D.N.Angel | DN Angel [Dual Audio 10bit DVD480p][HEVC-x265] | Link |
| [Cleo] Dagashi Kashi [Dual Audio 10bit BD1080p][HEVC-x265] | Link |
| [Cleo] Danganronpa: Kibou no Gakuen to Zetsubou no Koukousei | Danganronpa: The Animation [Dual Audio 10bit BD720p][HEVC-x265] | Link |
| [Cleo] Danganronpa 3: The End of Kibougamine Gakuen - Mirai-hen | Danganronpa 3: The End of Hope's Peak High School - Future Arc [Dual Audio 10bit BD720p][HEVC-x265] | Link |
| [Cleo] Danganronpa 3: The End of Kibougamine Gakuen - Mirai-hen | Danganronpa 3: The End of Hope's Peak High School - Future Arc [Dual Audio 10bit BD1080p][HEVC-x265] | Link |
| [Cleo] Danganronpa 3: The End of Kibougamine Gakuen - Zetsubou-hen | Danganronpa 3: The End of Hope's Peak High School - Despair Arc [Dual Audio 10bit BD720p][HEVC-x265] | Link |
| [Cleo] Danganronpa 3: The End of Kibougamine Gakuen - Zetsubou-hen | Danganronpa 3: The End of Hope's Peak High School - Despair Arc [Dual Audio 10bit BD1080p][HEVC-x265] | Link |
| [Cleo] Darker than Black: Kuro no Keiyakusha [Dual Audio 10bit BD720p][HEVC-x265] | Link |
| [Cleo] Darker than Black: Kuro no Keiyakusha [Dual Audio 10bit BD1080p][HEVC-x265] | Link |
| [Cleo] Darker than Black: Ryuusei no Gemini | Darker than Black: Gemini of the Meteor [Dual Audio 10bit BD1080p][HEVC-x265] | Link |
| [Cleo] Darling in the FranXX [Dual Audio 10bit 720p][HEVC-x265] | Link |
| [Cleo] Darling in the FranXX [Dual Audio 10bit BD1080p][HEVC-x265] | Link |
| [Cleo] Date A Live + OVA [Dual Audio 10bit BD720p][HEVC-x265] | Link |
| [Cleo] Date A Live [Dual Audio 10bit BD1080p][H.264 and H.265] | Link |
| [Cleo] Date A Live II [Dual Audio 10bit BD720p][H.264 and H.265] | Link |
| [Cleo] Date A Live II + OVA [Dual Audio 10bit BD1080p][HEVC-x265] | Link |
| [Cleo] Date A Live III [Dual Audio 10bit 720p][HEVC-x265] | Link |
| [DB] Date A Live III [Dual Audio 10bit BD1080p][HEVC-x265] | Link |
| [Cleo] Deadman Wonderland [Dual Audio 10bit BD720p][HEVC-x265] | Link |
| [Cleo] Deadman Wonderland [Dual Audio 10bit BD1080p][HEVC-x265] | Link |
| [Cleo] Death March kara Hajimaru Isekai Kyousoukyoku | Death March to the Parallel World Rhapsody [Dual Audio 10bit BD1080p][HEVC-x265] | Link |
| [DB] Death Note [Dual Audio 10bit BD720p][HEVC-x265] | Link |
| [Ranger/Cleo] Death Note [Dual Audio 10bit BD1080p][H.264 and H.265] | Link |
| [Cleo] Death Parade [Dual Audio 10bit BD720p][HEVC-x265] | Link |
| [Cleo] Death Parade [Dual Audio 10bit BD1080p][HEVC-x265] | Link |
| [Cleo] Demi-chan wa Kataritai | Interviews With Monster Girls [Dual Audio 10bit 720p][HEVC-x265] | Link |
| [DB] Demi-chan wa Kataritai | Interviews With Monster Girls [Dual Audio 10bit BD1080p][HEVC-x265] | Link |
| [Cleo] Demon King Daimao | Ichiban Ushiro no Daimaou [Dual Audio 10bit BD720p][H.264 and H.265] | Link |
| [Cleo] Demon King Daimao | Ichiban Ushiro no Daimaou [Dual Audio 10bit BD1080p][HEVC-x265] | Link |
| [Cleo] Dennou Coil [Dual Audio 10bit BD720p][HEVC-x265] | Link |
| [Cleo] Denpa Kyoushi | Ultimate Otaku Teacher [Dual Audio 10bit BD720p][H.264 and H.265] | Link |
| [Cleo] Denpa Kyoushi | Ultimate Otaku Teacher [Dual Audio 10bit BD1080p][HEVC-x265] | Link |
| [Cleo] Densetsu no Yuusha no Densetsu | The Legend of the Legendary Heroes [Dual Audio 10bit BD720p][HEVC-x265] | Link |
| [Cleo] Densetsu no Yuusha no Densetsu | The Legend of the Legendary Heroes [Dual Audio 10bit BD1080p][HEVC-x265] | Link |
| [Cleo] Detective Conan Movies | Case Closed Movies [Dual Audio 10bit BD720p][HEVC-x265] | Link |
| [Cleo] Detective Conan Movies | Case Closed Movies [Dual Audio 10bit BD1080p][HEVC-x265] | Link |
| [Cleo] Detective Conan Movie 18: The Sniper from Another Dimension | Meitantei Conan: Ijigen no Sniper [Dual Audio 10bit BD1080p][HEVC-x265] | Link |
| [Cleo] Devil May Cry [Dual Audio 10bit BD720p][HEVC-x265] | Link |
| [Cleo] Devil May Cry [Dual Audio 10bit BD1080p][HEVC-x265] | Link |
| [Cleo] Devil Survivor 2 The Animation [Dual Audio 10bit BD1080p][HEVC-x265] | Link |
| [DB] Devilman: Crybaby [Dual Audio 10bit 720p][HEVC-x265] | Link |
| [Cleo] Dies Irae [Dual Audio 10bit 720p][HEVC-x265] | Link |
| [Cleo] Dies Irae [Dual Audio 10bit BD1080p][HEVC-x265] | Link |
| [Cleo] Digimon Adventure | Digimon: Digital Monsters [Dual Audio 10bit BD720p][HEVC-x265] | Link |
| [Cleo] Digimon Adventure | Digimon: Digital Monsters [Dual Audio 10bit BD1080p][HEVC-x265] | Link |
| [Cleo] Digimon Adventure tri. Movies [Dual Audio 10bit BD1080p][HEVC-x265] | Link |
| [Man.K] Dimension W [Dual Audio 10bit BD720p][HEVC-x265] | Link |
| [Man.K] Dimension W [Dual Audio 10bit BD1080p][HEVC-x265] | Link |
| [Cleo] Divine Gate [Dual Audio 10bit 720p][HEVC-x265] | Link |
| [Cleo] Divine Gate [Dual Audio 10bit BD1080p][HEVC-x265] | Link |
| [Cleo] Dokyuu Hentai HxEros | SUPER HXEROS [Dual Audio 10bit 1080p][HEVC-x265] | Link |
| [Cleo] Domestic na Kanojo | Domestic Girlfriend [Dual Audio 10bit BD1080p][HEVC-x265] | Link |
| [Cleo] Dorei-ku The Animation | Doreiku: Boku to Nijuusannin no Dorei | Dorei-ku: Boku to 23-nin no Dorei [Dual Audio 10bit BD1080p][HEVC-x265] | Link |
| [Cleo] Dorohedoro [Dual Audio 10bit 1080p][HEVC-x265] | Link |
| [Cleo] Doukyonin wa Hiza, Tokidoki, Atama no Ue. | My Roommate is a Cat [Dual Audio 10bit BD1080p][HEVC-x265] | Link |
| [Cleo] Dr. Stone [Dual Audio 10bit BD1080p][HEVC-x265] | Link |
| [Cleo] Dragon Ball [Dual Audio 10bit DVD480p][HEVC-x265] | Link |
| [Cleo] Dragon Ball GT [Dual Audio 10bit DVD480p][HEVC-x265] | Link |
| [Cleo] Dragon Ball Super [Dual Audio 10bit BD720p][HEVC-x265] | Link |
| [Cleo] Dragon Ball Super [Dual Audio 10bit BD1080p][HEVC-x265] | Link |
| [Cleo] Dragon Ball Z [Dual Audio 10bit BD720p][HEVC-x265] | Link |
| [Cleo] Dragon Ball Z [Dual Audio 10bit BD1080p][H.264 and H.265] | Link |
| [Cleo] Dragon Ball Z Movies & Specials [Dual Audio 10bit BD1080p][HEVC-x265] | Link |
| [Cleo] Dragon Ball Super Movies [Dual Audio 10bit BD1080p][HEVC-x265] | Link |
| [Cleo] Drifters [Dual Audio 10bit BD720p][HEVC-x265] | Link |
| [Cleo] Drifters + OVA [Dual Audio 10bit BD1080p][HEVC-x265] | Link |
| [Cleo] Dual Parallel! Trouble Adventures | Dual! Parallel Trouble Adventure [Dual Audio 10bit DVD480p][HEVC-x265] | Link |
| [Cleo] Dumbbell Nan Kilo Moteru? | How heavy are the dumbbells you lift? [Dual Audio 10bit BD1080p][HEVC-x265] | Link |
| [Cleo] Dungeon ni Deai wo Motomeru no wa Machigatteiru Darou ka | Is It Wrong to Try to Pick Up Girls in a Dungeon? [N][Dual Audio 10bit BD720p][HEVC-x265] | Link |
| [Cleo] Dungeon ni Deai wo Motomeru no wa Machigatteiru Darou ka | Is It Wrong to Try to Pick Up Girls in a Dungeon? [Dual Audio 10bit BD1080p][HEVC-x265] | Link |
| [Cleo] Dungeon ni Deai wo Motomeru no wa Machigatteiru Darou ka II | Is It Wrong to Try to Pick Up Girls in a Dungeon? II [Dual Audio 10bit BD1080p][HEVC-x265] | Link |
| [Cleo] Dungeon ni Deai wo Motomeru no wa Machigatteiru Darou ka Gaiden: Sword Oratoria | Sword Oratoria: Is it Wrong to Try to Pick Up Girls in a Dungeon? On the Side [Dual Audio 10bit BD1080p][HEVC-x265] | Link |
| [Cleo] Durarara!! + Specials [Dual Audio 10bit BD720p][HEVC-x265] | Link |
| [Cleo] Durarara!! + Specials [Dual Audio 10bit BD1080p][HEVC-x265] | Link |
| [Cleo] Durarara!!x2 Ketsu + OVA [Dual Audio 10bit BD720p][HEVC-x265] | Link |
| [DB] Durarara!!x2 Ketsu + OVA [Dual Audio 10bit BD1080p][HEVC-x265] | Link |
| [DB] Durarara!!x2 Shou + Specials [Dual Audio 10bit BD720p][HEVC-x265] | Link |
| [Cleo] Durarara!!x2 Shou + Specials [Dual Audio 10bit BD1080p][HEVC-x265] | Link |
| [DB] Durarara!!x2 Ten + OVA [Dual Audio 10bit BD720p][HEVC-x265] | Link |
| [Cleo] Durarara!!x2 Ten + OVA [Dual Audio 10bit BD1080p][HEVC-x265] | Link |
| [Cleo] Dusk Maiden Of Amnesia | Tasogare Otome x Amnesia + Special [Dual Audio 10bit BD720p][H.264 and H.265] | Link |
| [Cleo] Dusk Maiden Of Amnesia | Tasogare Otome x Amnesia + Special [Dual Audio 10bit BD1080p][HEVC-x265] | Link |
| [Cleo] Druaga no Tou: The Aegis of Uruk | The Tower of Druaga: The Aegis of Uruk + Special [Dual Audio 10bit BD720p] | Link |
| [Cleo] Druaga no Tou: The Sword of Uruk | Tower of Druaga: The Sword of Uruk [Dual Audio 10bit BD720p] | Link |
| [Cleo] ef: A Tale of Memories [Dual Audio 10bit BD1080p][HEVC-x265] | Link |
| [Cleo] ef: A Tale of Melodies [Dual Audio 10bit BD1080p][HEVC-x265] | Link |
| [Cleo] El Cazador de la Bruja | El Cazador, The Witch Hunter [Dual Audio 10bit DVD480p][HEVC-x265] | Link |
| [Cleo] Elfen Lied [Dual Audio 10bit BD720p][HEVC-x265] | Link |
| [Cleo] Elfen Lied [Dual Audio 10bit BD1080p][HEVC-x265] | Link |
| [Cleo] Endride [Dual Audio 10bit BD1080p][HEVC-x265] | Link |
| [DB] Enen no Shouboutai | Fire Force | Fire Brigade of Flames [Dual Audio 10bit BD1080p][HEVC-x265] | Link |
| [Cleo] Ensemble Stars! [Dual Audio 10bit 1080p][HEVC-x265] | Link |
| [Cleo] Ergo Proxy [Dual Audio 10bit BD1080p][HEVC-x265] | Link |
| [DB] Eureka Seven [Dual Audio 10bit BD720p][HEVC-x265] | Link |
| [Cleo] Eureka Seven AO | Eureka Seven Astral Ocean [Dual Audio 10bit BD720p][HEVC-x265] | Link |
| [Cleo] Eureka Seven AO | Eureka Seven Astral Ocean [Dual Audio 10bit BD1080p][HEVC-x265] | Link |
| [Cleo] Eve no Jikan | Time of Eve [Dual Audio 10bit BD1080p][HEVC-x265] | Link |
| [Cleo] Fairy Tail [Dual Audio 10bit BD720p][HEVC-x265] | Link |
| [Cleo] Fairy Tail [Dual Audio 10bit BD1080p][HEVC-x265] | Link |
| [Ranger] Fairy Tail (2014) | Fairy Tail S2 [Dual Audio 10bit BD720p][HEVC-x265] | Link |
| [Ranger] Fairy Tail Movie 2: Dragon Cry [Dual Audio 10bit BD720p][HEVC-x265] | Link |
| [Ranger] Fairy Tail Movie 2: Dragon Cry [Dual Audio 10bit BD1080p][HEVC-x265] | Link |
| [Cleo] Fate/Apocrypha [Dual Audio 10bit 720p][HEVC-x265] | Link |
| [Cleo] Fate/Apocrypha [Dual Audio 10bit BD1080p][HEVC-x265] | Link |
| [Cleo] Fate/kaleid liner Prisma☆Illya | Fate/kaleid liner Prisma Illya + OVA [Dual Audio 10bit BD720p][HEVC-x265] | Link |
| [Cleo] Fate/kaleid liner Prisma☆Illya | Fate/kaleid liner Prisma Illya + OVA [Dual Audio 10bit BD1080p][HEVC-x265] | Link |
| [Cleo] Fate/kaleid liner Prisma☆Illya 2wei! | Fate/Kaleid Liner Prisma Illya 2Wei! [Dual Audio 10bit BD720p][HEVC-x265] | Link |
| [Cleo] Fate/kaleid liner Prisma☆Illya 2wei! | Fate/Kaleid Liner Prisma Illya 2Wei! [Dual Audio 10bit BD1080p][HEVC-x265] | Link |
| [Cleo] Fate/kaleid liner Prisma☆Illya 2wei Herz! | Fate/Kaleid Liner Prisma Illya 2Wei Herz! [Dual Audio 10bit BD720p][HEVC-x265] | Link |
| [Cleo] Fate/kaleid liner Prisma☆Illya 2wei Herz! | Fate/Kaleid Liner Prisma Illya 2Wei Herz! [Dual Audio 10bit BD1080p][HEVC-x265] | Link |
| [Cleo] Fate/stay night [Dual Audio 10bit BD720p][HEVC-x265] | Link |
| [Cleo] Fate/stay night [Dual Audio 10bit BD1080p][HEVC-x265] | Link |
| [Ranger/Cleo] Fate/stay night: Unlimited Blade Works [Dual Audio 10bit BD720p][H.264 and H.265] | Link |
| [Ranger] Fate/stay night: Unlimited Blade Works [Dual Audio 10bit BD1080p][HEVC-x265] | Link |
| [Ranger/Cleo] Fate/stay night Unlimited Blade Works 2nd Season + Special [Dual Audio 10bit BD720p][H.264 and H.265] | Link |
| [Ranger] Fate/stay night: Unlimited Blade Works 2nd Season [Dual Audio 10bit BD1080p][HEVC-x265] | Link |
| [Ranger] Fate/stay night Movie: Heaven's Feel - I. Presage Flower [Dual Audio 10bit BD720p][HEVC-x265] | Link |
| [Ranger] Fate/stay night Movie: Heaven's Feel - I. Presage Flower [Dual Audio 10bit BD1080p][HEVC-x265] | Link |
| [DB] Fate/stay night Movie: Heaven's Feel - II. Lost Butterfly [Dual Audio 10bit BD1080p][HEVC-x265] | Link |
| [Cleo] Fate/Zero [Dual Audio 10bit BD720p][HEVC-x265] | Link |
| [phazer11] Fate/Zero [N][Dual Audio 10bit BD1080p][HEVC-x265] | Link |
| [DB] FLCL [Dual Audio 10bit BD720p][HEVC-x265] | Link |
| [Cleo] FLCL [Dual Audio 10bit BD1080p][HEVC-x265] | Link |
| [Cleo] Flip Flappers [Dual Audio 10bit BD1080p][HEVC-x265] | Link |
| [Cleo] Flying Witch [Dual Audio 10bit BD1080p][HEVC-x265] | Link |
| [Cleo] Fractale [Dual Audio 10bit BD1080p][HEVC-x265] | Link |
| [Cleo] Free! - Iwatobi Swim Club | Season 01 [Dual Audio 10bit BD1080p][HEVC-x265] | Link |
| [Cleo] Free!: Eternal Summer | Season 02 [Dual Audio 10bit BD1080p][HEVC-x265] | Link |
| [Cleo] Free!: Dive to the Future | Season 03 [Dual Audio 10bit 1080p][HEVC-x265] | Link |
| [Cleo] Freezing + Specials [Dual Audio 10bit BD720p][HEVC-x265] | Link |
| [Cleo] Freezing + Specials [Dual Audio 10bit BD1080p][HEVC-x265] | Link |
| [Cleo] Freezing Vibration + Specials [Dual Audio 10bit BD720p][HEVC-x265] | Link |
| [Cleo] Freezing Vibration + Specials [Dual Audio 10bit BD1080p][HEVC-x265] | Link |
| [Cleo] Fruits Basket [Dual Audio 10bit BD1080p][HEVC-x265] | Link |
| [Cleo] Fruits Basket 1st Season | Fruits Basket (2019) [Dual Audio 10bit 720p][HEVC-x265] | Link |
| [Cleo] Fruits Basket 1st Season | Fruits Basket (2019) [Dual Audio 10bit BD1080p][HEVC-x265] | Link |
| [Cleo] Fugou Keiji: Balance:Unlimited | The Millionaire Detective – Balance: UNLIMITED [Dual Audio 10bit 1080p][HEVC-x265] | Link |
| [Cleo] Fullmetal Alchemist: Brotherhood | Hagane no Renkinjutsushi [Dual Audio 10bit BD720p][HEVC-x265] | Link |
| [Cleo] Fullmetal Alchemist: Brotherhood | Hagane no Renkinjutsushi [Dual Audio 10bit BD1080p][HEVC-x265] | Link |
| [DB] Full Metal Panic! [Dual Audio 10bit BD720p][HEVC-x265] | Link |
| [Cleo] Full Metal Panic! [Dual Audio 10bit BD1080p][HEVC-x265] | Link |
| [Cleo] Full Metal Panic! Invisible Victory | Full Metal Panic! IV [Dual Audio 10bit BD1080p][HEVC-x265] | Link |
| [DB] Full Metal Panic! The Second Raid [Dual Audio 10bit BD720p][HEVC-x265] | Link |
| [Cleo] Full Metal Panic! The Second Raid [Dual Audio 10bit BD1080p][HEVC-x265] | Link |
| [DB] Full Metal Panic? Fumoffu [Dual Audio 10bit BD720p][HEVC-x265] | Link |
| [Cleo] Full Metal Panic? Fumoffu [Dual Audio 10bit BD1080p][HEVC-x265] | Link |
| [Cleo] Fushigi no Umi no Nadia | Nadia: The Secret of Blue Water [Dual Audio 10bit BD1080p][HEVC-x265] | Link |
| [Cleo] Fuuka [Dual Audio 10bit 720p][HEVC-x265] | Link |
| [Cleo] Ga-Rei: Zero | Ga-Rei-Zero [Dual Audio 10bit BD1080p][HEVC-x265] | Link |
| [Cleo] Gake no Ue no Ponyo [Dual Audio 10bit BD1080p][HEVC-x265] | Link |
| [Cleo] Gakkou no Kaidan | Ghost Stories [Dual Audio 10bit DVD480p][HEVC-x265] | Link |
| [Cleo] Gakkougurashi! | School-Live! [Dual Audio 10bit BD1080p][HEVC-x265] | Link |
| [Cleo] Gakusen Toshi Asterisk | The Asterisk War [Dual Audio 10bit BD720p][H.264 and H.265] | Link |
| [Cleo] Gakusen Toshi Asterisk | The Asterisk War [Dual Audio 10bit BD1080p][HEVC-x265] | Link |
| [Cleo] Gakusen Toshi Asterisk 2nd Season | The Asterisk War: The Academy City on the Water 2nd Season [Dual Audio 10bit BD720p][HEVC-x265] | Link |
| [Cleo] Gakusen Toshi Asterisk 2nd Season | The Asterisk War: The Academy City on the Water 2nd Season [Dual Audio 10bit BD1080p][HEVC-x265] | Link |
| [DB] Gamers! [Dual Audio 10bit 720p][HEVC-x265] | Link |
| [DB] Gamers! [Dual Audio 10bit BD1080p][HEVC-x265] | Link |
| [Cleo] Gangsta. [Dual Audio 10bit BD720p][HEVC-x265] | Link |
| [Cleo] Gangsta. [Dual Audio 10bit BD1080p][HEVC-x265] | Link |
| [Cleo] Gankutsuou: The Count of Monte Cristo [Dual Audio 10bit BD720p][H.264 and H.265] | Link |
| [Cleo] Gankutsuou: The Count of Monte Cristo [Dual Audio 10bit BD1080p][HEVC-x265] | Link |
| [DB] Gatchaman Crowds [Dual Audio 10bit BD720p][HEVC-x265] | Link |
| [Cleo] Gatchaman Crowds [Dual Audio 10bit BD1080p][HEVC-x265] | Link |
| [DB] Gatchaman Crowds Insight [Dual Audio 10bit BD1080p][HEVC-x265] | Link |
| [Cleo] Gate: Jieitai Kanochi nite, Kaku Tatakaeri [Dual Audio 10bit BD720p][HEVC-x265] | Link |
| [Cleo] Gate: Jieitai Kanochi nite, Kaku Tatakaeri [Dual Audio 10bit BD1080p][HEVC-x265] | Link |
| [Cleo] Gate: Jieitai Kanochi nite, Kaku Tatakaeri 2nd Season [Dual Audio 10bit BD720p][HEVC-x265] | Link |
| [Cleo] Gate: Jieitai Kanochi nite, Kaku Tatakaeri 2nd Season [Dual Audio 10bit BD1080p][HEVC-x265] | Link |
| [Cleo] Gedo Senki | Tales from Earthsea [Dual Audio 10bit BD1080p][HEVC-x265] | Link |
| [Cleo] Gekkan Shoujo Nozaki-kun | Monthly Girls' Nozaki-kun [Dual Audio 10bit BD720p] | Link |
| [DB] Gekkan Shoujo Nozaki-kun | Monthly Girls' Nozaki-kun [N][Dual Audio 10bit BD1080p][HEVC-x265] | Link |
| [Cleo] Genshiken [Dual Audio 10bit BD720p][HEVC-x265] | Link |
| [Cleo] Genshiken 2 [Dual Audio 10bit BD720p][HEVC-x265] | Link |
| [DB] GetBackers [Dual Audio 10bit DVD480p][HEVC-x265] | Link |
| [Cleo] Gilgamesh [Dual Audio 10bit DVD480p][HEVC-x265] | Link |
| [Cleo] Ginga Kikoutai Majestic Prince [Dual Audio 10bit BD1080p][HEVC-x265] | Link |
| [Cleo] Ginga Eiyuu Densetsu: Die Neue These - Kaikou | The Legend of the Galactic Heroes: The New Thesis - Encounter [Dual Audio 10bit BD1080p][HEVC-x265] | Link |
| [Cleo] Ghost Hunt [Dual Audio 10bit DVD576p][HEVC-x265] | Link |
| [Cleo] Ghost in the Shell (1995) [Dual Audio 10bit BD720p][HEVC-x265] | Link |
| [Cleo] Ghost in the Shell (1995) [Dual Audio 10bit BD1080p][HEVC-x265] | Link |
| [Cleo] Ghost in the Shell 2: Innocence [Dual Audio 10bit BD720p][HEVC-x265] | Link |
| [Cleo] Ghost in the Shell: Stand Alone Complex [Dual Audio 10bit BD720p][HEVC-x265] | Link |
| [Cleo] Ghost in the Shell: Stand Alone Complex [Dual Audio 10bit BD1080p][HEVC-x265] | Link |
| [Cleo] Ghost in the Shell: Stand Alone Complex 2nd GIG [Dual Audio 10bit BD1080p][HEVC-x265] | Link |
| [Cleo] Ghost in the Shell: Stand Alone Complex - Solid State Society [Dual Audio 10bit BD1080p][HEVC-x265] | Link |
| [Cleo] Goblin Slayer [Dual Audio 10bit 720p][HEVC-x265] | Link |
| [DB] Goblin Slayer [Dual Audio 10bit BD1080p][HEVC-x265] | Link |
| [Cleo] God Eater [Dual Audio 10bit BD720p][HEVC-x265] | Link |
| [Cleo] God Eater [Dual Audio 10bit BD1080p][HEVC-x265] | Link |
| [Cleo] Godzilla: Kaijuu Wakusei | Godzilla: Planet of the Monsters [Dual Audio 10bit BD1080p][HEVC-x265] | Link |
| [Cleo] Gokukoku no Brynhildr | Brynhildr in the Darkness + OVA [Dual Audio 10bit BD720p][H.264 and H.265] | Link |
| [DB] Golden Kamuy [Dual Audio 10bit BD1080p][HEVC-x265] | Link |
| [DB] Golden Kamuy 2nd Season [Dual Audio 10bit 720p][HEVC-x265] | Link |
| [DB] Golden Kamuy 2nd Season [Dual Audio 10bit BD1080p][HEVC-x265] | Link |
| [Cleo] Golden Time [Dual Audio 10bit BD1080p][HEVC-x265] | Link |
| [DB] Gosick [Dual Audio 10bit BD1080p][HEVC-x265] | Link |
| [Cleo] Great Pretender [Dual Audio 10bit 1080p][HEVC-x265] | Link |
| [Cleo] Great Teacher Onizuka [Dual Audio 10bit DVD480p][HEVC-x265] | Link |
| [DB] Guilty Crown [Dual Audio 10bit BD720p][HEVC-x265] | Link |
| [DB] Guilty Crown [Dual Audio 10bit BD1080p][HEVC-x265] | Link |
| [Cleo] Guin Saga [Dual Audio 10bit BD720p][HEVC-x265] | Link |
| [Cleo] Gundam Build Divers [Dual Audio 10bit BD1080p][HEVC-x265] | Link |
| [Cleo] Gungrave [Dual Audio 10bit BD1080p][HEVC-x265] | Link |
| [Cleo] Gunslinger Girl [Dual Audio 10bit BD1080p][HEVC-x265] | Link |
| [Cleo] Gunslinger Girl: Il Teatrino [Dual Audio 10bit BD1080p][HEVC-x265] | Link |
| [Cleo] Gyakusatsu Kikan | Genocidal Organ [Dual Audio 10bit BD1080p][HEVC-x265] | Link |
| [Cleo] Gyakuten Saiban: Sono "Shinjitsu", Igi Ari! | Ace Attorney [Dual Audio 10bit BD1080p][HEVC-x265] | Link |
| [Cleo] Hachi-nan tte, Sore wa Nai deshou! | The 8th son? Are you kidding me? [Dual Audio 10bit 1080p][HEVC-x265] | Link |
| [Man.K] Hachimitsu to Clover | Honey and Clover [Dual Audio 10bit BD1080p][HEVC-x265] | Link |
| [Man.K] Hachimitsu to Clover II | Hachimitsu to Clover II [Dual Audio 10bit BD1080p][HEVC-x265] | Link |
| [Cleo] Hagure Yuusha no Aesthetica | Aesthetica of a Rogue Hero [Dual Audio 10bit BD720p][H.264 and H.265] | Link |
| [Cleo] Hagure Yuusha no Aesthetica | Aesthetica of a Rogue Hero [Dual Audio 10bit BD1080p][HEVC-x265] | Link |
| [Cleo] Hai to Gensou no Grimgar | Grimgar: Ashes and Illusions [Dual Audio 10bit BD720p][HEVC-x265] | Link |
| [DB] Haibane Renmei [Dual Audio 10bit BD1080p][HEVC-x265] | Link |
| [Cleo] Haikyuu!! | Haikyu!! [Dual Audio 10bit BD720p][HEVC-x265] | Link |
| [Cleo] Haikyuu!! | Haikyu!! [Dual Audio 10bit BD1080p][HEVC-x265] | Link |
| [DB] Haikyuu!! Second Season | Haikyu!! 2nd Season [Dual Audio 10bit BD1080p][HEVC-x265] | Link |
| [DB] Haikyuu!!: Karasuno Koukou vs. Shiratorizawa Gakuen Koukou | Haikyu!! 3rd Season [Dual Audio 10bit BD1080p][HEVC-x265] | Link |
| [Cleo] Hajime no Ippo | Fighting Spirit [Dual Audio 10bit DVD480p][HEVC-x265] | Link |
| [Cleo] Hajimete no Gal | My First Girlfriend is a Gal [Dual Audio 10bit BD1080p][HEVC-x265] | Link |
| [Cleo] Hakata Tonkotsu Ramens [Dual Audio 10bit BD1080p][HEVC-x265] | Link |
| [Cleo] Hakkenden: Touhou Hakken Ibun | Hakkenden -Eight Dogs of the East- [Dual Audio 10bit BD720p][HEVC-x265] | Link |
| [Cleo] Hakkenden: Touhou Hakken Ibun | Hakkenden -Eight Dogs of the East- [Dual Audio 10bit BD1080p][HEVC-x265] | Link |
| [Cleo] Hakkenden: Touhou Hakken Ibun 2nd Season | Hakkenden -Eight Dogs of the East- Season 2 [Dual Audio 10bit BD1080p][HEVC-x265] | Link |
| [Cleo] Hakuouki | Hakuoki ~Demon of the Fleeting Blossom~ [Dual Audio 10bit BD720p][HEVC-x265] | Link |
| [Cleo] Hakuouki | Hakuoki ~Demon of the Fleeting Blossom~ [Dual Audio 10bit BD1080p][HEVC-x265] | Link |
| [Cleo] Hakuouki Movies [Dual Audio 10bit BD1080p][HEVC-x265] | Link |
| [Cleo] Hakuouki Hekketsuroku | Hakuoki ~Demon of the Fleeting Blossom~ Record of the Jade Blood [Dual Audio 10bit BD1080p][HEVC-x265] | Link |
| [Cleo] Hamatora The Animation [Dual Audio 10bit BD1080p][HEVC-x265] | Link |
| [Cleo] Hand Shakers [Dual Audio 10bit BD1080p][HEVC-x265] | Link |
| [Cleo] Handa-kun [Dual Audio 10bit BD720p][HEVC-x265] | Link |
| [Cleo] Handa-kun [Dual Audio 10bit BD1080p][HEVC-x265] | Link |
| [Cleo] Harmony [Dual Audio 10bit BD1080p][HEVC-x265] | Link |
| [Cleo] Hataage! Kemono Michi | Kemono Michi: Rise Up [Dual Audio 10bit BD1080p][HEVC-x265] | Link |
| [Ranger] Hataraku Maou-sama! | The Devil Is a Part-Timer! [Dual Audio 10bit BD720p][HEVC-x265] | Link |
| [Ranger] Hataraku Maou-sama! | The Devil Is a Part-Timer! [Dual Audio 10bit BD1080p][HEVC-x265] | Link |
| [DB] Hataraku Saibou | Cells at Work! [Dual Audio 10bit BD1080p][HEVC-x265] | Link |
| [Cleo] Heppoko Jikken Animation Excel Saga [Dual Audio 10bit BD720p][HEVC-x265] | Link |
| [Cleo] Heavy Object [Dual Audio 10bit BD720p][HEVC-x265] | Link |
| [Cleo] Heisei Tanuki Gassen Ponpoko | Pom Poko [Dual Audio 10bit BD1080p][HEVC-x265] | Link |
| [Cleo] Hellsing Ultimate [Dual Audio 10bit BD720p][HEVC-x265] | Link |
| [phazer11] Hellsing Ultimate [Dual Audio 10bit BD1080p][HEVC-x265] | Link |
| [Cleo] Heroic Age [Dual Audio 10bit BD1080p][HEVC-x265] | Link |
| [Cleo] Hidan no Aria | Aria the Scarlet Ammo [Dual Audio 10bit BD1080p][H.264 and H.265] | Link |
| [Cleo] Hidan no Aria AA | Aria the Scarlet Ammo AA [Dual Audio 10bit BD720p][HEVC-x265] | Link |
| [Cleo] Hidan no Aria AA | Aria the Scarlet Ammo AA [Dual Audio 10bit BD1080p][HEVC-x265] | Link |
| [Cleo] Higashi no Eden | Eden of the East + Movies [Dual Audio 10bit BD720p][HEVC-x265] | Link |
| [DB] High School DxD | Season 01 [Dual Audio 10bit BD720p][HEVC-x265] | Link |
| [DB] High School DxD | Season 01 [Dual Audio 10bit BD1080p][HEVC-x265] | Link |
| [DB/HP] High School DxD BorN | Season 03 [Dual Audio 10bit BD720p][H.264 and H.265] | Link |
| [DB/HP] High School DxD New | Season 02 [Dual Audio 10bit BD720p][H.264 and H.265] | Link |
| [DB] High School DxD Hero [Dual Audio 10bit BD1080p][HEVC-x265] | Link |
| [Cleo] High Score Girl [Dual Audio 10bit 1080p][HEVC-x265] | Link |
| [Cleo] Highschool of the Dead + OVA [Dual Audio 10bit BD720p][H.264 and H.265] | Link |
| [Cleo] Highschool of the Dead + OVA [Dual Audio 10bit BD1080p][HEVC-x265] | Link |
| [Cleo] Higurashi no Naku Koro ni | When They Cry [Dual Audio 10bit BD720p][HEVC-x265] | Link |
| [Cleo] Hiiro no Kakera: The Tamayori Princess Saga [Dual Audio 10bit BD720p][HEVC-x265] | Link |
| [Cleo] Hiiro no Kakera Dai Ni Shou | Hiiro no Kakera: The Tamayori Princess Saga Season 2 [Dual Audio 10bit BD720p][HEVC-x265] | Link |
| [DB] Hinamatsuri | Hina Festival [Dual Audio 10bit 720p][HEVC-x265] | Link |
| [DB] Hinamatsuri | Hina Festival [Dual Audio 10bit BD1080p][HEVC-x265] | Link |
| [Cleo] Hitsugi no Chaika | Chaika -The Coffin Princess- [Dual Audio 10bit BD720p][HEVC-x265] | Link |
| [Cleo] Hitsugi no Chaika | Chaika -The Coffin Princess- [Dual Audio 10bit BD1080p][HEVC-x265] | Link |
| [Cleo] Hitsugi no Chaika: Avenging Battle | Chaika -The Coffin Princess- Avenging Battle [Dual Audio 10bit BD720p][HEVC-x265] | Link |
| [Cleo] Hitsugi no Chaika: Avenging Battle | Chaika -The Coffin Princess- Avenging Battle [Dual Audio 10bit BD1080p][HEVC-x265] | Link |
| [Cleo] Honzuki no Gekokujou: Shisho ni Naru Tame ni wa Shudan wo Erandeiraremasen | Ascendance of a Bookworm ~ Stop at nothing to be a librarian ~ [Dual Audio 10bit 720p][HEVC-x265] | Link |
| [Cleo] Honzuki no Gekokujou: Shisho ni Naru Tame ni wa Shudan wo Erandeiraremasen 2nd Season | Ascendance of a Bookworm Part 2 | Ascendance of a Bookworm 2nd Season [Dual Audio 10bit 1080p][HEVC-x265] | Link |
| [Cleo] Hoshi wo Ou Kodomo | Children Who Chase Lost Voices [Dual Audio 10bit BD1080p][HEVC-x265] | Link |
| [Cleo] Hotaru no Haka | Grave of the Fireflies [Dual Audio 10bit BD1080p][HEVC-x265] | Link |
| [Cleo] Houseki no Kuni | Land of the Lustrous [Dual Audio 10bit BD1080p][HEVC-x265] | Link |
| [Cleo] Howl no Ugoku Shiro | Howl's Moving Castle [Dual Audio 10bit BD1080p][HEVC-x265] | Link |
| [Cleo] Hundred [Dual Audio 10bit BD720p][HEVC-x265] | Link |
| [Cleo] Hundred [Dual Audio 10bit BD1080p][HEVC-x265] | Link |
| [Cleo] Hunter X Hunter [Dual Audio 10bit BD1080p][HEVC-x265] | Link |
| [Cleo] Hunter X Hunter Movies [Dual Audio 10bit BD1080p][HEVC-x265] | Link |
| [Cleo] Hyakka Ryouran: Samurai Girls [Dual Audio 10bit BD720p][HEVC-x265] | Link |
| [Cleo] Hyakka Ryouran: Samurai Girls [Dual Audio 10bit BD1080p][HEVC-x265] | Link |
| [Cleo] Hyakka Ryouran: Samurai Bride [Dual Audio 10bit BD720p][HEVC-x265] | Link |
| [Cleo] Hyakka Ryouran: Samurai Bride [Dual Audio 10bit BD1080p][HEVC-x265] | Link |
| [Cleo] Hyakuren no Haou to Seiyaku no Valkyria | The Master of Ragnarok & Blesser of Einherjar [Dual Audio 10bit 720p][HEVC-x265] | Link |
| [Cleo] Hyakuren no Haou to Seiyaku no Valkyria | The Master of Ragnarok & Blesser of Einherjar [Dual Audio 10bit BD1080p][HEVC-x265] | Link |
| [Ranger] Hyouka [N][Dual Audio 10bit BD720p][HEVC-x265] | Link |
| [DB] Hyouka [N][Dual Audio 10bit BD1080p][HEVC-x265] | Link |
| [Cleo] I"s Pure + Specials [Dual Audio 10bit DVD480p] | Link |
| [Cleo] Ibara no Ou | King of Thorn [Dual Audio 10bit BD1080p][HEVC-x265] | Link |
| [Cleo] Id:Invaded | ID: INVADED [Dual Audio 10bit 1080p][HEVC-x265] | Link |
| [Cleo] Ikkitousen [Dual Audio 10bit BD720p][HEVC-x265] | Link |
| [Cleo] Ikkitousen [Dual Audio 10bit BD960p][HEVC-x265] | Link |
| [Cleo] Ikkitousen [Dual Audio 10bit BD1080p][HEVC-x265] | Link |
| [Cleo] Ikkitousen: Dragon Destiny | Season 02 [Dual Audio 10bit BD1080p][HEVC-x265] | Link |
| [Cleo] Ikkitousen: Great Guardians | Season 03 [Dual Audio 10bit BD1080p][HEVC-x265] | Link |
| [Cleo] Ikkitousen: Xtreme Xecutor | Season 04 [Dual Audio 10bit BD1080p][HEVC-x265] | Link |
| [DB] Ima, Soko ni Iru Boku | Now and Then, Here and There [Dual Audio 10bit DVD480p][HEVC-x265] | Link |
| [Cleo] Imouto sae Ireba Ii. | A Sister's All You Need [Dual Audio 10bit 720p][HEVC-x265] | Link |
| [Cleo] Infinite Dendrogram [Dual Audio 10bit 1080p][HEVC-x265] | Link |
| [Cleo] Initial D First Stage [Dual Audio BD1080p][HEVC-x265] | Link |
| [Cleo] Initial D Second Stage [Dual Audio 10bit DVD480p][HEVC-x265] | Link |
| [Cleo] Initial D Third Stage [Dual Audio 10bit DVD480p][HEVC-x265] | Link |
| [Cleo] Initial D Fourth Stage [Dual Audio DVD480p][HEVC-x265] | Link |
| [DB/Cleo] Inou-Battle wa Nichijou-kei no Naka de | When Supernatural Battles Became Commonplace [Dual Audio 10bit BD720p][H.264 and H.265] | Link |
| [DB] Inou-Battle wa Nichijou-kei no Naka de | When Supernatural Battles Became Commonplace [Dual Audio 10bit BD1080p][HEVC-x265] | Link |
| [Cleo] Inu to Hasami wa Tsukaiyou | Dog & Scissors [Dual Audio 10bit BD1080p][HEVC-x265] | Link |
| [Cleo] Inu x Boku SS | Inu X Boku Secret Service [Dual Audio 10bit BD1080p][HEVC-x265] | Link |
| [Cleo] InuYasha [Dual Audio 10bit DVD480p][HEVC-x265] | Link |
| [Cleo] InuYasha Kanketsu-hen | InuYasha: The Final Act [Dual Audio 10bit BD720p][HEVC-x265] | Link |
| [Cleo] InuYasha Kanketsu-hen | InuYasha: The Final Act [Dual Audio 10bit BD1080p][HEVC-x265] | Link |
| [Cleo] InuYasha Movies [Dual Audio 10bit BD720p][HEVC-x265] | Link |
| [Cleo] IS: Infinite Stratos + OVA [Dual Audio 10bit BD720p][H.264 and H.265] | Link |
| [Cleo] IS: Infinite Stratos + OVA [Dual Audio 10bit BD1080p][HEVC-x265] | Link |
| [Cleo] IS: Infinite Stratos 2 [Dual Audio 10bit BD720p][H.264 and H.265] | Link |
| [Cleo] IS: Infinite Stratos 2 [Dual Audio 10bit BD1080p][HEVC-x265] | Link |
| [Cleo] Isekai Cheat Magician | Isekai Cheat Majutsushi [Dual Audio 10bit 1080p][HEVC-x265] | Link |
| [Cleo] Isekai Maou to Shoukan Shoujo no Dorei Majutsu | How Not to Summon a Demon Lord [Dual Audio 10bit 720p][HEVC-x265] | Link |
| [DB] Isekai Maou to Shoukan Shoujo no Dorei Majutsu | How Not to Summon a Demon Lord [Dual Audio 10bit BD1080p][HEVC-x265] | Link |
| [Cleo] Isekai no Seikishi Monogatari | Tenchi Muyo! War on Geminar [N][Dual Audio 10bit BD720p] | Link |
| [Cleo] Isekai no Seikishi Monogatari | Tenchi Muyo! War on Geminar [N][Dual Audio 10bit BD1080p][HEVC-x265] | Link |
| [Cleo/DB] Isekai Quartet [Dual Audio 10bit BD1080p][HEVC-x265] | Link |
| [Pixel] Isekai Shokudou | Restaurant to Another World [Dual Audio 10bit BD720p][HEVC-x265] | Link |
| [Pixel] Isekai Shokudou | Restaurant to Another World [Dual Audio 10bit BD1080p][HEVC-x265] | Link |
| [DB] Isekai wa Smartphone to Tomo ni. | In Another World With My Smartphone [Dual Audio 10bit 720p][HEVC-x265] | Link |
| [Cleo] Isekai wa Smartphone to Tomo ni. | In Another World With My Smartphone [Dual Audio 10bit BD1080p][HEVC-x265] | Link |
| [Cleo] Itai no wa Iya nano de Bougyoryoku ni Kyokufuri Shitai to Omoimasu. | BOFURI: I Don't Want to Get Hurt, so I'll Max Out My Defense. [Dual Audio 10bit BD1080p][HEVC-x265] | Link |
| [Cleo] Jigoku Shoujo | Hell Girl [Dual Audio 10bit DVD480p][HEVC-x265] | Link |
| [Cleo] Jin-Roh: The Wolf Brigade [Dual Audio 10bit BD1080p][HEVC-x265] | Link |
| [Cleo] JoJo no Kimyou na Bouken | JoJo's Bizarre Adventure [Dual Audio 10bit BD720p][HEVC-x265] | Link |
| [Cleo] JoJo no Kimyou na Bouken | JoJo's Bizarre Adventure [Dual Audio 10bit BD1080p][HEVC-x265] | Link |
| [Cleo] JoJo no Kimyou na Bouken Part 3: Stardust Crusaders | JoJo's Bizarre Adventure: Stardust Crusaders [Dual Audio 10bit BD1080p][HEVC-x265] | Link |
| [Cleo] JoJo no Kimyou na Bouken Part 3: Stardust Crusaders 2nd Season | JoJo's Bizarre Adventure: Stardust Crusaders - Battle in Egypt [Dual Audio 10bit BD1080p][HEVC-x265] | Link |
| [Cleo] JoJo no Kimyou na Bouken Part 4: Diamond wa Kudakenai | JoJo's Bizarre Adventure: Diamond is Unbreakable [Dual Audio 10bit BD1080p][HEVC-x265] | Link |
| [Cleo] Joker Game [Dual Audio 10bit BD1080p][HEVC-x265] | Link |
| [DB] Jormungand [Dual Audio 10bit BD1080p][HEVC-x265] | Link |
| [DB] Jormungand: Perfect Order | Season 02 [Dual Audio 10bit BD1080p][HEVC-x265] | Link |
| [Cleo] Joshikousei no Mudazukai | Wasteful Days of High School Girl [Dual Audio 10bit BD1080p][HEVC-x265] | Link |
| [Cleo] Junketsu no Maria | Maria the Virgin Witch [Dual Audio 10bit BD1080p][HEVC-x265] | Link |
| [Cleo] Just Because! [Dual Audio 10bit BD1080p][HEVC-x265] | Link |
| [Cleo] Juuni Kokuki | The Twelve Kingdoms [Dual Audio 10bit BD1080p][HEVC-x265] | Link |
| [Cleo] Jyu Oh Sei | Jyu-Oh-Sei: Planet of the Beast King [Dual Audio 10bit 1080p][HEVC-x265] | Link |
| [Cleo] K [Dual Audio 10bit BD1080p][HEVC-x265] | Link |
| [Cleo] K: Missing Kings Movie [Dual Audio 10bit BD1080p][HEVC-x265] | Link |
| [Cleo] K: Return of Kings [Dual Audio 10bit BD720p][HEVC-x265] | Link |
| [Cleo] K: Return of Kings [Dual Audio 10bit BD1080p][HEVC-x265] | Link |
| [Cleo] K-On! | K-ON! Season 1 [Dual Audio 10bit BD720p][HEVC-x265] | Link |
| [Cleo] K-On! | K-ON! Season 1 [Dual Audio 10bit BD1080p][HEVC-x265] | Link |
| [Cleo] K-On! Movie | K-ON! The Movie [Dual Audio 10bit BD1080p][HEVC-x265] | Link |
| [Cleo] K-On!! | K-ON! Season 2 [Dual Audio 10bit BD720p][HEVC-x265] | Link |
| [Cleo] K-On!! | K-ON! Season 2 [Dual Audio 10bit BD1080p][HEVC-x265] | Link |
| [Cleo] Kachou Ouji | Legend of Black Heaven [Dual Audio 10bit DVD480p][HEVC-x265] | Link |
| [Cleo] Kaguya-hime no Monogatari | The Tale of the Princess Kaguya [Dual Audio 10bit BD1080p][HEVC-x265] | Link |
| [Cleo] Kaibutsu Oujo | Princess Resurrection [Dual Audio 10bit DVD480p][HEVC-x265] | Link |
| [Cleo] Kaichou wa Maid-sama! | Maid Sama! [Dual Audio 10bit BD720p][HEVC-x265] | Link |
| [Cleo] Kaichou wa Maid-sama! | Maid Sama! [Dual Audio 10bit BD1080p][HEVC-x265] | Link |
| [DB] Kaijuu no Kodomo | Children of the Sea [Dual Audio 10bit BD1080p][HEVC-x265] | Link |
| [DB] Kakegurui: Compulsive Gambler [Dual Audio 10bit 1080p][HEVC-x265] | Link |
| [DB] Kakushigoto [Dual Audio 10bit 1080p][HEVC-x265] | Link |
| [Cleo] Kami-tachi ni Hirowareta Otoko | By the Grace of the Gods [Dual Audio 10bit 1080p][HEVC-x265] | Link |
| [DB] Kami no Tou | Tower of God [Dual Audio 10bit 1080p][HEVC-x265] | Link |
| [Cleo] Kami nomi zo Shiru Sekai | The World God Only Knows [Dual Audio 10bit BD720p][HEVC-x265] | Link |
| [Cleo] Kami nomi zo Shiru Sekai II | The World God Only Knows II [Dual Audio 10bit BD720p][HEVC-x265] | Link |
| [Cleo] Kami nomi zo Shiru Sekai OVAs | The World God Only Knows OVAs [Dual Audio 10bit BD720p][HEVC-x265] | Link |
| [Cleo] Kami nomi zo Shiru Sekai: Megami-hen | The World God Only Knows: Goddesses [Dual Audio 10bit BD720p][HEVC-x265] | Link |
| [Cleo] Kami nomi zo Shiru Sekai: Megami-hen | The World God Only Knows: Goddesses [Dual Audio 10bit 1080p] | Link |
| [Cleo] Kamisama Dolls [Dual Audio 10bit BD1080p][HEVC-x265] | Link |
| [Cleo] Kamisama Hajimemashita | Kamisama Kiss [Dual Audio 10bit BD720p][H.264 and H.265] | Link |
| [Cleo] Kamisama Hajimemashita | Kamisama Kiss [Dual Audio 10bit BD1080p][HEVC-x265] | Link |
| [Cleo] Kamisama Hajimemashita 2 | Kamisama Kiss 2 [Dual Audio 10bit BD720p][H.264 and H.265] | Link |
| [Cleo] Kamisama Hajimemashita 2 | Kamisama Kiss 2 [Dual Audio 10bit BD1080p][HEVC-x265] | Link |
| [Cleo] Kampfer | Kämpfer [Dual Audio 10bit BD1080p][HEVC-x265] | Link |
| [DB] Kanata no Astra | Astra Lost in Space [Dual Audio 10bit BD1080p][HEVC-x265] | Link |
| [Cleo] Kanojo, Okarishimasu | Rent-a-Girlfriend [Dual Audio 10bit 1080p][HEVC-x265] | Link |
| [DB] Kanon [Dual Audio 10bit BD1080p][HEVC-x265] | Link |
| [Cleo] Karakai Jouzu no Takagi-san | Teasing Master Takagi-san [Dual Audio 10bit BD1080p][HEVC-x265] | Link |
| [Cleo] Karakai Jouzu no Takagi-san 2 | Teasing Master Takagi-san 2 | Karakai Jouzu no Takagi-san Second Season [Dual Audio 10bit 1080p][HEVC-x265] | Link |
| [Cleo] Karas [Dual Audio 10bit DVD480p][HEVC-x265] | Link |
| [DB] Kareshi Kanojo no Jijou | His and Her Circumstances [Dual Audio 10bit DVD480p][HEVC-x265] | Link |
| [Cleo] Karigurashi no Arrietty | The Secret World of Arrietty [Dual Audio 10bit BD1080p][HEVC-x265] | Link |
| [Cleo] Katsugeki/Touken Ranbu | Katsugeki Touken Ranbu [Dual Audio 10bit BD1080p][HEVC-x265] | Link |
| [Cleo] Kawaikereba Hentai demo Suki ni Natte Kuremasu ka? | Hensuki: Are you willing to fall in love with a pervert, as long as she's a cutie? [Dual Audio 10bit BD1080p][HEVC-x265] | Link |
| [DB] Kaze ga Tsuyoku Fuiteiru | Run with the Wind [Dual Audio 10bit BD1080p][HEVC-x265] | Link |
| [Cleo] Kaze no Stigma | Stigma of the Wind [Dual Audio 10bit DVD480p][HEVC-x265] | Link |
| [Cleo] Kaze no Tani no Nausicaä | Nausicaä of the Valley of the Wind [Dual Audio 10bit BD1080p][HEVC-x265] | Link |
| [Cleo] Kaze Tachinu | The Wind Rises [Dual Audio 10bit BD1080p][HEVC-x265] | Link |
| [Cleo] Keijo!!!!!!!! [Dual Audio 10bit BD720p][HEVC-x265] | Link |
| [Cleo] Keijo!!!!!!!! [Dual Audio 10bit BD1080p][HEVC-x265] | Link |
| [Cleo] Kekkai Sensen | Blood Blockade Battlefront [Dual Audio 10bit BD1080p][HEVC-x265] | Link |
| [DB] Kekkai Sensen & Beyond | Blood Blockade Battlefront & Beyond [Dual Audio 10bit BD1080p][HEVC-x265] | Link |
| [Cleo] Kenja no Mago | Wise Man's Grandchild [Dual Audio 10bit BD1080p][HEVC-x265] | Link |
| [Cleo] Kidou Tenshi Angelic Layer | Battle Doll Angelic Layer [Dual Audio 10bit BD720p][HEVC-x265] | Link |
| [Cleo/DB] Kill la Kill + Special [Dual Audio 10bit BD720p][HEVC-x265] | Link |
| [Cleo] Kill la Kill + Special [Dual Audio 10bit BD1080p][HEVC-x265] | Link |
| [DB/Cleo] Kimetsu no Yaiba | Demon Slayer: Kimetsu no Yaiba [Dual Audio 10bit BD1080p][HEVC-x265] | Link |
| [Cleo] Kimi ga Nozomu Eien | Rumbling Hearts [Dual Audio 10bit BD720p][HEVC-x265] | Link |
| [Cleo] Kimi ga Nozomu Eien | Rumbling Hearts [Dual Audio 10bit BD960p][HEVC-x265] | Link |
| [Cleo] Kimi no Na wa | Your Name [Dual Audio 10bit BD720p][HEVC-x265] | Link |
| [Ranger] Kimi no Na wa | Your Name [Dual Audio 10bit BD1080p][HEVC-x265] | Link |
| [DB] Kimi no Suizou wo Tabetai | I want to eat your pancreas [Dual Audio 10bit BD1080p][HEVC-x265] | Link |
| [Cleo] Kino no Tabi: The Beautiful World - The Animated Series | Kino's Journey -the Beautiful World- the Animated Series [Dual Audio 10bit BD1080p][HEVC-x265] | Link |
| [Cleo] Kiseijuu: Sei no Kakuritsu | Parasyte -the maxim- [Dual Audio 10bit BD720p][H.264 and H.265] | Link |
| [Cleo] Kiseijuu: Sei no Kakuritsu | Parasyte -the maxim- [Dual Audio 10bit BD1080p][HEVC-x265] | Link |
| [Cleo] Kiznaiver [Dual Audio 10bit BD1080p][HEVC-x265] | Link |
| [Cleo] Knight's & Magic [Dual Audio 10bit 720p][HEVC-x265] | Link |
| [Cleo] Knight's & Magic [Dual Audio 10bit BD1080p][HEVC-x265] | Link |
| [Cleo] Kobayashi-san Chi no Maid Dragon | Miss Kobayashi's Dragon Maid [Dual Audio 10bit BD720p][HEVC-x265] | Link |
| [Cleo] Kobayashi-san Chi no Maid Dragon | Miss Kobayashi's Dragon Maid [Dual Audio 10bit BD1080p][HEVC-x265] | Link |
| [Cleo] Koe no Katachi | A Silent Voice [Dual Audio 10bit BD720p][HEVC-x265] | Link |
| [DB] Koe no Katachi | A Silent Voice [N][Dual Audio 10bit BD1080p][HEVC-x265] | Link |
| [DB] Kokoro Connect + Specials [Dual Audio 10bit BD1080p][HEVC-x265] | Link |
| [Cleo] Kono Naka ni Hitori, Imouto ga Iru! | Nakaimo My Sister Is Among Them [Dual Audio 10bit BD720p][H.264 and H.265] | Link |
| [Cleo] Kono Naka ni Hitori, Imouto ga Iru! | Nakaimo My Sister Is Among Them [Dual Audio 10bit BD1080p][HEVC-x265] | Link |
| [DB] Kono Oto Tomare! | Kono Oto Tomare!: Sounds of Life [Dual Audio 10bit BD1080p][HEVC-x265] | Link |
| [DB] Kono Oto Tomare! 2nd Season | Kono Oto Tomare!: Sounds of Life Season 2 [Dual Audio 10bit BD1080p][HEVC-x265] | Link |
| [Cleo] Kono Sekai no Katasumi ni | In This Corner of the World [Dual Audio 10bit BD1080p][HEVC-x265] | Link |
| [Cleo] Kono Subarashii Sekai Ni Shukufuku Wo! | KonoSuba: God's Blessing on This Wonderful World! [Dual Audio 10bit BD1080p][HEVC-x265] | Link |
| [Cleo] Kono Subarashii Sekai Ni Shukufuku Wo! 2 | KonoSuba: God's Blessing on This Wonderful World! 2 [Dual Audio 10bit BD1080p][HEVC-x265] | Link |
| [Cleo] Kono Yo no Hate de Koi wo Utau Shoujo YU-NO | YU-NO: A girl who chants love at the bound of this world. [Dual Audio 10bit BD1080p][HEVC-x265] | Link |
| [Cleo] Kore wa Zombie Desu ka? | Is This a Zombie? [Dual Audio 10bit BD720p][H.264 and H.265] | Link |
| [Cleo] Kore wa Zombie Desu ka? | Is This a Zombie? [Dual Audio 10bit BD1080p][HEVC-x265] | Link |
| [Cleo] Kore wa Zombie Desu ka? of the Dead | Is this A Zombie? of the Dead [Dual Audio 10bit BD720p][H.264 and H.265] | Link |
| [Cleo] Kore wa Zombie Desu ka? of the Dead | Is this A Zombie? of the Dead [Dual Audio 10bit BD1080p][HEVC-x265] | Link |
| [Cleo] Kotonoha no Niwa | The Garden of Words [Dual Audio 10bit BD720p] | Link |
| [Cleo] Kotonoha no Niwa | The Garden of Words [Dual Audio 10bit BD1080p][HEVC-x265] | Link |
| [DB] Koutetsujou no Kabaneri | Kabaneri of the Iron Fortress [Dual Audio 10bit BD1080p][HEVC-x265] | Link |
| [Cleo] Kujira no Kora wa Sajou ni Utau | Children of the Whales [Dual Audio 10bit 720p][HEVC-x265] | Link |
| [Cleo] Kujira no Kora wa Sajou ni Utau | Children of the Whales [Dual Audio 10bit 1080p][HEVC-x265] | Link |
| [Cleo] Kumo no Mukou, Yakusoku no Basho | The Place Promised in Our Early Days [Dual Audio 10bit BD1080p][HEVC-x265] | Link |
| [Cleo] Kuragehime | Princess Jellyfish [Dual Audio 10bit BD1080p][HEVC-x265] | Link |
| [Cleo] Kurenai no Buta | Porco Rosso [Dual Audio 10bit BD1080p][HEVC-x265] | Link |
| [Cleo] Kurokami The Animation [Dual Audio 10bit BD1080p][HEVC-x265] | Link |
| [Cleo-Man.K] Kuromukuro [Dual Audio 10bit BD1080p][HEVC-x265] | Link |
| [Cleo] Kuroshitsuji | Black Butler [Dual Audio 10bit BD720p][HEVC-x265] | Link |
| [Cleo] Kuroshitsuji | Black Butler [Dual Audio 10bit BD1080p][HEVC-x265] | Link |
| [Cleo] Kuroshitsuji II | Black Butler II [Dual Audio 10bit BD720p][HEVC-x265] | Link |
| [Cleo] Kuroshitsuji II | Black Butler II [Dual Audio 10bit BD1080p][HEVC-x265] | Link |
| [Cleo] Kuroshitsuji: Book of Circus | Black Butler: Book of Circus [Dual Audio 10bit BD720p][HEVC-x265] | Link |
| [Cleo] Kuroshitsuji: Book of Circus | Black Butler: Book of Circus [Dual Audio 10bit BD1080p][HEVC-x265] | Link |
| [Cleo] Kuroshitsuji: Book of Murder | Black Butler: Book of Murder [Dual Audio 10bit BD1080p][HEVC-x265] | Link |
| [Cleo] Kurozuka [Dual Audio 10bit BD1080p][HEVC-x265] | Link |
| [Ranger] Kuzu no Honkai | Scum's Wish [Dual Audio 10bit BD720p][HEVC-x265] | Link |
| [Ranger] Kuzu no Honkai | Scum's Wish [Dual Audio 10bit BD1080p][HEVC-x265] | Link |
| [Ranger] Kyoukai no Kanata | Beyond the Boundary + OVA/ONA [Dual Audio 10bit BD720p][HEVC-x265] | Link |
| [Ranger] Kyoukai no Kanata | Beyond the Boundary + OVA/ONA [Dual Audio 10bit BD1080p][HEVC-x265] | Link |
| [Cleo] Kyoukaisenjou no Horizon | Horizon in the Middle of Nowhere [Dual Audio 10bit BD1080p][HEVC-x265] | Link |
| [Cleo] Kyoukaisenjou no Horizon II | Horizon in the Middle of Nowhere II [Dual Audio 10bit BD1080p][HEVC-x265] | Link |
| [Cleo] Kyoushoku Soukou Guyver | Guyver: The Bio-boosted Armor [Dual Audio 10bit BD1080p][HEVC-x265] | Link |
| [Cleo] Kyuuketsuhime Miyu | Vampire Princess Miyu + OVA [Dual Audio 10bit DVD480p][HEVC-x265] | Link |
| [Cleo] Ladies versus Butlers! [Dual Audio 10bit BD720p][H.264 and H.265] | Link |
| [Cleo] Ladies versus Butlers! [Dual Audio 10bit BD1080p][HEVC-x265] | Link |
| [Cleo] Last Exile [Dual Audio 10bit BD1080p][HEVC-x265] | Link |
| [Cleo] Last Exile: Ginyoku no Fam | Last Exile: Fam, the Silver Wing [Dual Audio 10bit BD1080p][HEVC-x265] | Link |
| [Cleo] Le Chevalier D'Eon [Dual Audio 10bit 720p][HEVC-x265] | Link |
| [Cleo] Level E [Dual Audio 10bit BD1080p][HEVC-x265] | Link |
| [Cleo] Little Busters! [Dual Audio 10bit BD720p][HEVC-x265] | Link |
| [Cleo] Little Busters! [Dual Audio 10bit BD1080p][HEVC-x265] | Link |
| [Cleo] Little Busters!: EX | Little Busters! EX [Dual Audio 10bit BD1080p][HEVC-x265] | Link |
| [Cleo] Little Busters!: Refrain | Little Busters! ~Refrain~ [Dual Audio 10bit BD720p][HEVC-x265] | Link |
| [Cleo] Little Busters!: Refrain | Little Busters! ~Refrain~ [Dual Audio 10bit BD1080p][HEVC-x265] | Link |
| [Cleo] Little Witch Academia [Dual Audio 10bit BD720p][HEVC-x265] | Link |
| [Cleo] Little Witch Academia [Dual Audio 10bit BD1080p][HEVC-x265] | Link |
| [Cleo] Little Witch Academia Movies [Dual Audio 10bit BD1080p][HEVC-x265] | Link |
| [Cleo] Liz to Aoi Tori | Liz and the Blue Bird [Dual Audio 10bit BD1080p][HEVC-x265] | Link |
| [Cleo] Lodoss-tou Senki | Record of Lodoss War [Dual Audio 10bit BD1080p][HEVC-x265] | Link |
| [Cleo] Log Horizon [Dual Audio 10bit BD1080p][H.264 and H.265] | Link |
| [Cleo] Log Horizon 2nd Season [Dual Audio 10bit 720p] | Link |
| [Cleo] Log Horizon 2nd Season [Dual Audio 10bit BD1080p][HEVC-x265] | Link |
| [Cleo] Lord of Vermilion: Guren no Ou | Lord of Vermilion: The Crimson King [Dual Audio 10bit 1080p][HEVC-x265] | Link |
| [Cleo] Love Live! School Idol Project [Dual Audio 10bit BD1080p][HEVC-x265] | Link |
| [Cleo] Love Live! School Idol Project 2nd Season | Love Live! School Idol Project 2 [Dual Audio 10bit BD1080p][HEVC-x265] | Link |
| [Cleo] Love Live! Sunshine!! | Love Live! School Idol Project: Sunshine!! [Dual Audio 10bit BD1080p][HEVC-x265] | Link |
| [Cleo] Love Live! Sunshine!! 2nd Season | Love Live! Sunshine!! Season 2 [Dual Audio 10bit BD1080p][HEVC-x265] | Link |
| [Cleo] Lucky Star [Dual Audio 10bit BD1080p][HEVC-x265] | Link |
| [Cleo] Lupin III: Babylon no Ougon Densetsu | Lupin III: The Legend of the Gold of Babylon [Dual Audio 10bit BD1080p][HEVC-x265] | Link |
| [Cleo] Lupin III: Bye Bye Liberty - Kiki Ippatsu! | Lupin III: Goodbye Lady Liberty [Dual Audio 10bit BD1080p][HEVC-x265] | Link |
| [Cleo] Lupin III: Fuuma Ichizoku no Inbou | Lupin III: The Fuma Conspiracy [Dual Audio 10bit DVD480p][HEVC-x265] | Link |
| [Cleo] Lupin the Third: Mine Fujiko to Iu Onna | Lupin the Third, The Woman Called Fujiko Mine [Dual Audio 10bit BD1080p][HEVC-x265] | Link |
| [Cleo] Maburaho [Dual Audio 10bit BD1080p][HEVC-x265] | Link |
| [Cleo] Machikado Mazoku | The Demon Girl Next Door [Dual Audio 10bit BD1080p][HEVC-x265] | Link |
| [DB] Machine-Doll wa Kizutsukanai | Unbreakable Machine-Doll [Dual Audio 10bit BD1080p][HEVC-x265] | Link |
| [Cleo] Madan no Ou to Vanadis | Lord Marksman and Vanadis [Dual Audio 10bit BD720p][H.264 and H.265] | Link |
| [Cleo] Madan no Ou to Vanadis | Lord Marksman and Vanadis [Dual Audio 10bit BD1080p][HEVC-x265] | Link |
| [DB] Made in Abyss [Dual Audio 10bit BD1080p][HEVC-x265] | Link |
| [DB] Made in Abyss Movie 3: Fukaki Tamashii no Reimei | Gekijouban Made in Abyss: Fukaki Tamashii no Reimei [Dual Audio 10bit BD1080p][HEVC-x265] | Link |
| [Cleo] Magi: Sinbad no Bouken | Magi: Adventure of Sinbad [Dual Audio 10bit 720p] | Link |
| [Cleo] Magi: Sinbad no Bouken | Magi: Adventure of Sinbad [Dual Audio 10bit 1080p][HEVC-x265] | Link |
| [Cleo] Magi: The Kingdom of Magic [Dual Audio 10bit BD720p][HEVC-x265] | Link |
| [Cleo] Magi: The Kingdom of Magic [Dual Audio 10bit BD1080p][HEVC-x265] | Link |
| [Cleo] Magi: The Labyrinth of Magic | Season 01 [Dual Audio 10bit BD720p][HEVC-x265] | Link |
| [Cleo] Magi: The Labyrinth of Magic | Season 01 [Dual Audio 10bit BD1080p][HEVC-x265] | Link |
| [Cleo] Magic Knight Rayearth [N][Dual Audio 10bit BD1080p][HEVC-x265] | Link |
| [Cleo] Magic Knight Rayearth II [N][Dual Audio 10bit BD1080p][HEVC-x265] | Link |
| [Cleo] Magia Record: Mahou Shoujo Madoka☆Magica Gaiden | Magia Record: Mahou Shoujo Madoka Magica Gaiden | Magia Record: Puella Magi Madoka Magica Side Story [Dual Audio 10bit 1080p][HEVC-x265] | Link |
| [Cleo] Mahou Sensou | Magical Warfare [Dual Audio 10bit BD720p][HEVC-x265] | Link |
| [Cleo] Mahou Shoujo Lyrical Nanoha | Magical Girl Lyrical Nanoha [Dual Audio 10bit BD1080p][HEVC-x265] | Link |
| [Cleo] Mahou Shoujo Lyrical Nanoha A's | Magical Girl Lyrical Nanoha A's [Dual Audio 10bit BD1080p][HEVC-x265] | Link |
| [DB] Mahou Shoujo Madoka Magica | Puella Magi Madoka Magica [Dual Audio 10bit BD1080p][HEVC-x265] | Link |
| [Pixel] Mahou Shoujo Madoka Magica Movie 3: Hangyaku no Monogatari | Puella Magi Madoka Magica the Movie: Rebellion [Dual Audio 10bit BD720p][HEVC-x265] | Link |
| [Pixel] Mahou Shoujo Madoka Magica Movie 3: Hangyaku no Monogatari | Puella Magi Madoka Magica the Movie: Rebellion [Dual Audio 10bit BD1080p][HEVC-x265] | Link |
| [Cleo] Mahoutsukai no Yome | The Ancient Magus' Bride [Dual Audio 10bit 720p][HEVC-x265] | Link |
| [DB] Mahoutsukai no Yome | The Ancient Magus' Bride [Dual Audio 10bit BD1080p][HEVC-x265] | Link |
| [Cleo] Mairimashita! Iruma-kun | Welcome to Demon School! Iruma-kun [Dual Audio 10bit 1080p][HEVC-x265] | Link |
| [Cleo] Maji de Watashi ni Koi Shinasai! | Majikoi: Oh! Samurai Girls [Dual Audio 10bit BD720p] | Link |
| [Cleo] Maji de Watashi ni Koi Shinasai! | Majikoi: Oh! Samurai Girls [Dual Audio 10bit BD1080p][HEVC-x265] | Link |
| [Cleo] Majo no Takkyuubin | Kiki's Delivery Service [Dual Audio 10bit BD1080p][HEVC-x265] | Link |
| [Cleo] Maken-Ki! [Dual Audio 10bit BD720p][H.264 and H.265] | Link |
| [Cleo] Maken-Ki! [Dual Audio 10bit BD1080p][HEVC-x265] | Link |
| [Cleo] Maken-Ki! Two [Dual Audio 10bit BD720p][H.264 and H.265] | Link |
| [Cleo] Maken-Ki! Two [Dual Audio 10bit BD1080p][HEVC-x265] | Link |
| [Cleo] Manaria Friends | Mysteria Friends [Dual Audio 10bit BD1080p][HEVC-x265] | Link |
| [Cleo] Maou-sama, Retry! | Demon Lord, Retry! [Dual Audio 10bit BD1080p][HEVC-x265] | Link |
| [Cleo] Maou Gakuin no Futekigousha: Shijou Saikyou no Maou no Shiso, Tensei shite Shison-tachi no Gakkou e | The Misfit of Demon King Academy [Dual Audio 10bit 1080p][HEVC-x265] | Link |
| [Cleo] Mary to Majo no Hana | Mary and the Witch's Flower [Dual Audio 10bit BD1080p][HEVC-x265] | Link |
| [Cleo] Masamune-kun no Revenge [Dual Audio 10bit 720p][HEVC-x265] | Link |
| [Cleo] Mawaru Penguindrum [Dual Audio 10bit BD720p][HEVC-x265] | Link |
| [Cleo] Mayo Chiki! [Dual Audio 10bit BD1080p] | Link |
| [Ranger] Medaka Box [Dual Audio 10bit BD720p][HEVC-x265] | Link |
| [Ranger] Medaka Box [Dual Audio 10bit BD1080p][HEVC-x265] | Link |
| [Ranger] Medaka Box Abnormal [Dual Audio 10bit BD720p][HEVC-x265] | Link |
| [Ranger] Medaka Box Abnormal [Dual Audio 10bit BD1080p][HEVC-x265] | Link |
| [Cleo] Megalo Box | MEGALOBOX [Dual Audio 10bit BD1080p][HEVC-x265] | Link |
| [Cleo] Metropolis [Dual Audio 10bit BD1080p][HEVC-x265] | Link |
| [Droid] Michiko to Hatchin | Michiko & Hatchin [Dual Audio 10bit BD720p][HEVC-x265] | Link |
| [Droid] Michiko to Hatchin | Michiko & Hatchin [Dual Audio 10bit BD1080p][HEVC-x265] | Link |
| [Cleo] Midori Days | Midori no Hibi [Dual Audio 10bit DVD480p][H.264 and H.265] | Link |
| [Cleo] Mimi wo Sumaseba | Whisper of the Heart [Dual Audio 10bit BD1080p][HEVC-x265] | Link |
| [Cleo] Mirai Nikki | The Future Diary [Dual Audio 10bit BD720p][HEVC-x265] | Link |
| [Cleo] Mirai Nikki | The Future Diary [Dual Audio 10bit BD1080p][HEVC-x265] | Link |
| [DB] Mob Psycho 100 [Dual Audio 10bit 720p][HEVC-x265] | Link |
| [DB] Mob Psycho 100 [Dual Audio 10bit BD1080p][HEVC-x265] | Link |
| [DB] Mob Psycho 100 II | Mob Psycho 100 2nd Season [Dual Audio 10bit BD1080p][HEVC-x265] | Link |
| [Cleo] Mobile Suit Gundam: The 08th MS Team [Dual Audio 10bit BD1080p][HEVC-x265] | Link |
| [Cleo] Mobile Suit Gundam 00 [Dual Audio 10bit BD720p][HEVC-x265] | Link |
| [Cleo] Mobile Suit Gundam 00 [Dual Audio 10bit BD1080p][HEVC-x265] | Link |
| [Cleo] Mobile Suit Gundam 00 Second Season [Dual Audio 10bit BD1080p][HEVC-x265] | Link |
| [Cleo] Mobile Suit Gundam Movie I, II, III [Dual Audio 10bit BD1080p][HEVC-x265] | Link |
| [Cleo] Mobile Suit Gundam: Char's Counterattack [Dual Audio 10bit BD1080p][HEVC-x265] | Link |
| [Cleo] Mobile Suit Gundam: Iron-Blooded Orphans [Dual Audio 10bit BD720p][HEVC-x265] | Link |
| [Cleo] Mobile Suit Gundam: Iron-Blooded Orphans [Dual Audio 10bit BD1080p][HEVC-x265] | Link |
| [Cleo] Mobile Suit Gundam: Iron-Blooded Orphans 2nd Season [Dual Audio 10bit BD1080p][HEVC-x265] | Link |
| [Cleo] Mobile Suit Gundam: The Origin [Dual Audio 10bit BD1080p][HEVC-x265] | Link |
| [Cleo] Momo e no Tegami | A Letter to Momo [Dual Audio 10bit BD1080p][HEVC-x265] | Link |
| [Cleo] Mondaiji-tachi ga Isekai kara Kuru Sou Desu yo | Problem Children Are Coming From Another World, Aren't They? [Dual Audio 10bit BD720p][H.264 and H.265] | Link |
| [Cleo] Mononoke Hime | Princess Mononoke [Dual Audio 10bit BD1080p][HEVC-x265] | Link |
| [DB] Monster [Dual Audio 10bit DVD480p][HEVC-x265] | Link |
| [Cleo] Monster Musume no Iru Nichijou | Monster Musume: Everyday Life with Monster Girls + OVA [Dual Audio 10bit BD720p][HEVC-x265] | Link |
| [Cleo] Monster Musume no Iru Nichijou | Monster Musume: Everyday Life with Monster Girls + OVA [Dual Audio 10bit BD1080p][HEVC-x265] | Link |
| [Cleo] Monster Musume no Oishasan | Monster Girl Doctor [Dual Audio 10bit 1080p][HEVC-x265] | Link |
| [Cleo] Mousou Dairinin | Paranoia Agent [Dual Audio 10bit BD720p][H.264 and H.265] | Link |
| [Cleo] Mousou Dairinin | Paranoia Agent [Dual Audio 10bit BD1080p][HEVC-x265] | Link |
| [Cleo] Mugen no Ryvius | Infinite Ryvius [Dual Audio 480p][HEVC-x265] | Link |
| [Ranger] Musaigen no Phantom World | Myriad Colors Phantom World + Special [N][Dual Audio BD720p][HEVC-x265] | Link |
| [Ranger] Musaigen no Phantom World | Myriad Colors Phantom World + Special [N][Dual Audio BD1080p][HEVC-x265] | Link |
| [Cleo] Mushishi | Mushi-Shi [Dual Audio BD1080p][HEVC-x265] | Link |
| [Cleo] Mutsu Enmei Ryuu Gaiden: Shura no Toki | Time of Shura [Dual Audio DVD480p][HEVC-x265] | Link |
| [DB] Nagi no Asukara | A Lull in the Sea [N][Dual Audio 10bit BD1080p][HEVC-x265] | Link |
| [Cleo] Nakitai Watashi wa Neko wo Kaburu | A Whisker Away [Dual Audio 10bit 1080p][HEVC-x265] | Link |
| [DB] Nana [Dual Audio 10bit DVD480p][HEVC-x265] | Link |
| [Cleo] Nanatsu no Taizai | The Seven Deadly Sins [Dual Audio 10bit BD720p][HEVC-x265] | Link |
| [Cleo] Nanatsu no Taizai | The Seven Deadly Sins[Dual Audio 10bit BD1080p][HEVC-x265] | Link |
| [Cleo] Nanatsu no Taizai: Seisen no Shirushi | The Seven Deadly Sins: Signs of Holy War [Dual Audio 10bit BD1080p][HEVC-x265] | Link |
| [DB] Nanatsu no Taizai: Imashime no Fukkatsu | The Seven Deadly Sins: Revival of the Commandments [Dual Audio 10bit BD1080p][HEVC-x265] | Link |
| [Cleo] Nanatsu no Taizai: Kamigami no Gekirin | The Seven Deadly Sins: Wrath of the Gods [Dual Audio 10bit 1080p][HEVC-x265] | Link |
| [Cleo] Nanbaka [Dual Audio 10bit 720p][HEVC-x265] | Link |
| [Cleo] Nanbaka: Season 2 [Dual Audio 10bit 720p][HEVC-x265] | Link |
| [DB] Nande Koko ni Sensei ga!? | Why the hell are you here, Teacher!? [Dual Audio 10bit BD1080p][HEVC-x265] | Link |
| [Cleo] Naruto [Dual Audio 10bit DVD480p][HEVC-x265] | Link |
| [HP/Cleo/Ranger] Naruto Shippuuden Movies [Dual Audio 10bit BD720/1080p] | Link |
| [Cleo] Nazo no Kanojo X | Mysterious Girlfriend X + OVA [Dual Audio 10bit BD720p][HEVC-x265] | Link |
| [Cleo] Nazo no Kanojo X | Mysterious Girlfriend X + OVA [Dual Audio 10bit BD1080p][HEVC-x265] | Link |
| [Cleo] Nejimaki Seirei Senki: Tenkyou no Alderamin | Alderamin on the Sky [Dual Audio 10bit 720p][HEVC-x265] | Link |
| [Cleo] Neko no Ongaeshi | The Cat Returns [Dual Audio 10bit BD1080p][HEVC-x265] | Link |
| [Cleo] Nekopara | Neko Para [Dual Audio 10bit BD1080p][HEVC-x265] | Link |
| [Cleo] Neon Genesis Evangelion [Dual Audio 10bit BD1080p][HEVC-x265] | Link |
| [Cleo] Nerawareta Gakuen | Psychic School Wars [Dual Audio 10bit BD1080p][HEVC-x265] | Link |
| [Cleo] Net-juu no Susume | Recovery of an MMO Junkie [Dual Audio 10bit 720p][HEVC-x265] | Link |
| [Cleo] Net-juu no Susume | Recovery of an MMO Junkie [Dual Audio 10bit BD1080p][HEVC-x265] | Link |
| [DB] New Game! [Dual Audio 10bit BD1080p][HEVC-x265] | Link |
| [Cleo] New Game!! [Dual Audio 10bit BD1080p][HEVC-x265] | Link |
| [Cleo] NHK ni Youkoso! | Welcome to the N.H.K. [Dual Audio 10bit DVD480p][HEVC-x265] | Link |
| [DB] Nichijou - My Ordinary Life [Dual Audio 10bit BD1080p][HEVC-x265] | Link |
| [Cleo] Ninja Batman | Batman Ninja [Dual Audio 10bit BD1080p][HEVC-x265] | Link |
| [Cleo] No Game No Life + Specials [Dual Audio 10bit BD720p][HEVC-x265] | Link |
| [Man.K] No Game No Life [Dual Audio 10bit BD1080p][HEVC-x265] | Link |
| [Cleo] No Game No Life: Zero [Dual Audio 10bit BD1080p][HEVC-x265] | Link |
| [Cleo] No Guns Life [Dual Audio 10bit 1080p][HEVC-x265] | Link |
| [Cleo] Noir [Dual Audio 10bit BD1080p][HEVC-x265] | Link |
| [Cleo] Noragami [Dual Audio 10bit BD1080p][HEVC-x265] | Link |
| [Cleo] Noragami Aragoto [Dual Audio 10bit BD720p][H.264 and H.265] | Link |
| [Cleo] Noragami Aragoto [Dual Audio 10bit BD1080p][HEVC-x265] | Link |
| [Cleo] Nourin | No-Rin [Dual Audio 10bit BD1080p][HEVC-x265] | Link |
| [Cleo] Nurarihyon no Mago | Nura: Rise of the Yokai Clan [Dual Audio 10bit BD720p][HEVC-x265] | Link |
| [Cleo] Nurarihyon no Mago: Sennen Makyou | Nura: Rise of the Yokai Clan - Demon Capital [Dual Audio 10bit BD720p][H.264 and H.265] | Link |
| [Cleo] Nyan Koi! [Dual Audio 10bit BD720p][H.264 and H.265] | Link |
| [Cleo] Occultic;Nine [Dual Audio 10bit BD1080p][HEVC-x265] | Link |
| [Cleo] Oda Nobuna no Yabou | The Ambition of Oda Nobuna [Dual Audio 10bit BD720p][H.264 and H.265] | Link |
| [Cleo] Oda Nobuna no Yabou | The Ambition of Oda Nobuna [Dual Audio 10bit BD1080p][HEVC-x265] | Link |
| [Cleo] Omoide no Marnie | When Marnie Was There [Dual Audio 10bit BD1080p][HEVC-x265] | Link |
| [Cleo] Omoide Poroporo | Only Yesterday [Dual Audio 10bit BD1080p][HEVC-x265] | Link |
| [Cleo] One Piece Film: Gold | Movie 13 [Dual Audio 10bit BD720p][HEVC-x265] | Link |
| [Cleo] One Piece: Heart of Gold [Dual Audio 10bit BD720p][HEVC-x265] | Link |
| [Cleo] One Punch Man [Dual Audio 10bit BD720p][H.264 and H.265] | Link |
| [Cleo] One Punch Man [Dual Audio 10bit BD1080p][HEVC-x265] | Link |
| [Cleo] One Punch Man 2nd Season [Dual Audio 10bit BD1080p][HEVC-x265] | Link |
| [Cleo] Onegai Teacher | Please Teacher! [Dual Audio 10bit BD1080p][HEVC-x265] | Link |
| [Pixel] Onegai Twins | Please Twins [Dual Audio 10bit BD720p][HEVC-x265] | Link |
| [Pixel] Onegai Twins | Please Twins [Dual Audio 10bit BD1080p][HEVC-x265] | Link |
| [Cleo] Ookami Kodomo no Ame to Yuki | The Wolf Children Ame and Yuki [Dual Audio 10bit BD1080p][HEVC-x265] | Link |
| [Cleo] Ookami to Koushinryou | Spice and Wolf [Dual Audio 10bit BD1080p][HEVC-x265] | Link |
| [Cleo] Ookami to Koushinryou II | Spice and Wolf II [Dual Audio 10bit BD1080p][HEVC-x265] | Link |
| [DB] Ookami-san to Shichinin no Nakama-tachi | Okami-San and Her Seven Companions [Dual Audio 10bit BD720p][HEVC-x265] | Link |
| [Man.K] Ookiku Furikabutte | Big Windup! [N][Dual Audio 10bit BD720p][HEVC-x265] | Link |
| [Man.K] Ookiku Furikabutte | Big Windup! [N][Dual Audio 10bit BD1080p][HEVC-x265] | Link |
| [Cleo] Orange [Dual Audio 10bit BD1080p][HEVC-x265] | Link |
| [DB] Ore Monogatari!! | My Love Story!! [Dual Audio 10bit BD720p][HEVC-x265] | Link |
| [DB] Ore Monogatari!! | My Love Story!! [Dual Audio 10bit BD1080p][HEVC-x265] | Link |
| [Cleo] Ore Twintail ni Narimasu | Gonna Be the Twin-Tail!! [Dual Audio 10bit BD720p] | Link |
| [DB] Otome Game no Hametsu Flag shika Nai Akuyaku Reijou ni Tensei shiteshimatta... | My Next Life as a Villainess: All Routes Lead to Doom! | Hamefura [Dual Audio 10bit 1080p][HEVC-x265] | Link |
| [Cleo] Ouran Koukou Host Club | Ouran High School Host Club [Dual Audio 10bit BD960p][HEVC-x265] | Link |
| [Cleo] Ouran Koukou Host Club | Ouran High School Host Club [Dual Audio 10bit BD1080p][HEVC-x265] | Link |
| [Cleo] Oushitsu Kyoushi Heine | The Royal Tutor [Dual Audio 10bit BD1080p][HEVC-x265] | Link |
| [Cleo] Outbreak Company [Dual Audio 10bit BD720p][H.264 and H.265] | Link |
| [Cleo] Outbreak Company [Dual Audio 10bit BD1080p][HEVC-x265] | Link |
| [Cleo] Overlord [Dual Audio 10bit BD720p][H.264 and H.265] | Link |
| [Cleo] Overlord [Dual Audio 10bit BD1080p][HEVC-x265] | Link |
| [Cleo] Overlord II [Dual Audio 10bit 720p][HEVC-x265] | Link |
| [Cleo] Overlord II [Dual Audio 10bit BD1080p][HEVC-x265] | Link |
| [Cleo] Overlord III [Dual Audio 10bit 720p][HEVC-x265] | Link |
| [Cleo] Overlord III [Dual Audio 10bit BD1080p][HEVC-x265] | Link |
| [DB] Owari no Seraph | Seraph of the End: Vampire Reign [Dual Audio 10bit BD720p][HEVC-x265] | Link |
| [Cleo] Owari no Seraph | Seraph of the End: Vampire Reign [Dual Audio 10bit BD1080p][HEVC-x265] | Link |
| [Cleo] Owari no Seraph: Nagoya Kessen-hen | Seraph of the End: Battle in Nagoya [Dual Audio 10bit BD720p][HEVC-x265] | Link |
| [Cleo] Owari no Seraph: Nagoya Kessen-hen | Seraph of the End: Battle in Nagoya [Dual Audio 10bit BD1080p][HEVC-x265] | Link |
| [Cleo] Paniponi Dash! | Pani Poni Dash! [Dual Audio 10bit BD1080p][HEVC-x265] | Link |
| [Cleo] Panty & Stocking with Garterbelt [Dual Audio 10bit BD1080p][HEVC-x265] | Link |
| [Cleo] Paprika [Dual Audio 10bit BD1080p][HEVC-x265] | Link |
| [DB] Penguin Highway [Dual Audio 10bit BD1080p][HEVC-x265] | Link |
| [Cleo] Perfect Blue [Dual Audio 10bit BD1080p][HEVC-x265] | Link |
| [Cleo] Persona 4 the Animation [Dual Audio 10bit BD1080p][HEVC-x265] | Link |
| [Cleo] Peter Grill to Kenja no Jikan | Peter Grill and the Philosopher's Time [Dual Audio 10bit 1080p][HEVC-x265] | Link |
| [Cleo] Petshop of Horrors | Pet Shop of Horrors [Dual Audio 10bit DVD480p][HEVC-x265] | Link |
| [Cleo] Phantom: Requiem for the Phantom [Dual Audio 10bit BD1080p][HEVC-x265] | Link |
| [Cleo] Piano no Mori | Forest of Piano [Dual Audio 10bit BD1080p][HEVC-x265] | Link |
| [Cleo] Piano no Mori 2nd Season | Forest of Piano 2nd Season | Piano Forest Second Season [Dual Audio 10bit BD1080p][HEVC-x265] | Link |
| [Cleo] Ping Pong The Animation [Dual Audio 10bit BD720p][HEVC-x265] | Link |
| [Cleo] Ping Pong The Animation [Dual Audio 10bit BD1080p][HEVC-x265] | Link |
| [Cleo] Planetes [Dual Audio 10bit BD1080p][HEVC-x265] | Link |
| [Cleo] Plunderer [Dual Audio 10bit 1080p][HEVC-x265] | Link |
| [Cleo] Princess Tutu [Dual Audio 10bit BD1080p][HEVC-x265] | Link |
| [Cleo] Prison School [Dual Audio BD720p][HEVC-x265] | Link |
| [Cleo] Prison School [Dual Audio 10bit BD1080p][HEVC-x265] | Link |
| [DB] Promare [Dual Audio 10bit BD1080p][HEVC-x265] | Link |
| [Cleo] Psycho-Pass + Movie [Dual Audio 10bit BD720p][HEVC-x265] | Link |
| [Cleo] Psycho-Pass [Dual Audio 10bit BD1080p][HEVC-x265] | Link |
| [Cleo] Psycho-Pass 2 [Dual Audio 10bit BD720p][HEVC-x265] | Link |
| [Cleo] Psycho-Pass 2 [Dual Audio 10bit BD1080p][HEVC-x265] | Link |
| [Cleo] RahXephon [Dual Audio 10bit BD1080p][HEVC-x265] | Link |
| [Cleo] Rakudai Kishi no Cavalry | Chivalry of a Failed Knight [Dual Audio 10bit BD720p][HEVC-x265] | Link |
| [DB] Rakudai Kishi no Cavalry | Chivalry of a Failed Knight [Dual Audio 10bit BD1080p][HEVC-x265] | Link |
| [Cleo] Ranma ½ [Dual Audio 10bit BD720p][HEVC-x265] | Link |
| [Cleo] Ranma ½ [Dual Audio 10bit BD1080p][HEVC-x265] | Link |
| [Cleo] Ranpo Kitan: Game of Laplace | Rampo Kitan: Game of Laplace [Dual Audio 10bit BD1080p][HEVC-x265] | Link |
| [Cleo] RDG: Red Data Girl [Dual Audio 10bit BD1080p][HEVC-x265] | Link |
| [DB] Re:Zero kara Hajimeru Isekai Seikatsu | Re:ZERO -Starting Life in Another World- + OVA [Dual Audio 10bit BD1080p][HEVC-x265] | Link |
| [DB] Re:Zero kara Hajimeru Isekai Seikatsu 2nd Season | Re:ZERO -Starting Life in Another World- Season 2 [Dual Audio 10bit 1080p][HEVC-x265] | Link |
| [Cleo] Rebuild of Evangelion [Dual Audio 10bit BD720p][HEVC-x265] | Link |
| [Cleo] Redline [Dual Audio 10bit BD1080p][HEVC-x265] | Link |
| [Cleo] Rekka no Honoo | Flame of Recca [Dual Audio 10bit DVD480p][HEVC-x265] | Link |
| [Cleo/Pixel] ReLIFE [Dual Audio 10bit BD720p][HEVC-x265] | Link |
| [Pixel] ReLIFE [Dual Audio 10bit BD1080p][HEVC-x265] | Link |
| [Cleo] ReLIFE: Kanketsu-hen | ReLIFE Final Arc [Dual Audio 10bit BD1080p][HEVC-x265] | Link |
| [Cleo] Renai Boukun | Love Tyrant [Dual Audio 10bit BD720p][HEVC-x265] | Link |
| [Cleo] Renai Boukun | Love Tyrant [Dual Audio 10bit BD1080p][HEVC-x265] | Link |
| [Cleo] Rikei ga Koi ni Ochita no de Shoumei shitemita. | Science Fell in Love, So I Tried to Prove It [Dual Audio 10bit BD1080p][HEVC-x265] | Link |
| [Cleo] Rio: Rainbow Gate! | Rio - Rainbow Gate!: Reshuffle [Dual Audio 10bit BD1080p][HEVC-x265] | Link |
| [DB] Robotics;Notes [Dual Audio 10bit BD720p][HEVC-x265] | Link |
| [DB] Robotics;Notes [Dual Audio 10bit BD1080p][HEVC-x265] | Link |
| [DB] Rokka no Yuusha | Rokka: Braves of the Six Flowers [Dual Audio 10bit BD1080p][HEVC-x265] | Link |
| [Cleo] Rokudenashi Majutsu Koushi to Akashic Records | Akashic Records of Bastard Magic Instructor [Dual Audio 10bit 720p][HEVC-x265] | Link |
| [Cleo] The Rolling Girls [Dual Audio 10bit BD1080p][HEVC-x265] | Link |
| [Cleo] Romeo x Juliet [Dual Audio DVD480p][HEVC-x265] | Link |
| [Cleo] Rosario to Vampire | Rosario + Vampire [Dual Audio 10bit BD720p][HEVC-x265] | Link |
| [Cleo] Rosario to Vampire Capu2 | Rosario + Vampire Capu2 [Dual Audio 10bit BD720p][HEVC-x265] | Link |
| [DB] Rurouni Kenshin: Meiji Kenkaku Romantan [Dual Audio 10bit DVD480p][HEVC-x265] | Link |
| [DB] Rurouni Kenshin Extras & Movies [Dual Audio 10bit BD1080p][HEVC-x265] | Link |
| [Cleo] Ryuu no Haisha | The Dragon Dentist [Dual Audio 10bit BD1080p][HEVC-x265] | Link |
| [Cleo] s.CRY.ed | s-CRY-ed [Dual Audio 10bit BD1080p][HEVC-x265] | Link |
| [DB] Saiki Kusuo no Ψ-nan | Saiki Kusuo no Psi Nan | The Disastrous Life of Saiki K. [Dual Audio 10bit 720p][HEVC-x265] | Link |
| [DB] Saiki Kusuo no Ψ-nan | Saiki Kusuo no Psi Nan | The Disastrous Life of Saiki K. [Dual Audio 10bit BD1080p][HEVC-x265] | Link |
| [Cleo] Saint Seiya: The Lost Canvas - Meiou Shinwa [Dual Audio 10bit BD1080p][HEVC-x265] | Link |
| [Cleo] Saint Seiya: The Lost Canvas - Meiou Shinwa 2 | Saint Seiya: The Lost Canvas 2 [Dual Audio 10bit BD1080p][HEVC-x265] | Link |
| [Cleo] Saishuu Heiki Kanojo | She, The Ultimate Weapon | SaiKano [Dual Audio 10bit BD1080p][HEVC-x265] | Link |
| [Cleo] Sakamichi no Apollon | Kids on the Slope [Dual Audio 10bit BD1080p][HEVC-x265] | Link |
| [DB] Sakamoto desu ga? | Haven't You Heard? I'm Sakamoto [Dual Audio 10bit BD1080p][HEVC-x265] | Link |
| [DB] Sakasama no Patema | Patema Inverted [Dual Audio 10bit BD1080p][HEVC-x265] | Link |
| [DB] Sakura-sou no Pet na Kanojo | The Pet Girl of Sakurasou [Dual Audio 10bit BD1080p][HEVC-x265] | Link |
| [Cleo] Sakura Tsuushin | Sakura Diaries [Dual Audio 10bit DVD480p] | Link |
| [Cleo] Sakura Quest [Dual Audio 10bit BD1080p][HEVC-x265] | Link |
| [Cleo] Samurai 7 [Dual Audio 10bit BD1080p][HEVC-x265] | Link |
| [Cleo] Samurai Champloo [Dual Audio 10bit BD720p][HEVC-x265] | Link |
| [Cleo] Samurai Champloo [Dual Audio 10bit BD1080p][HEVC-x265] | Link |
| [Cleo] Sankarea: Undying Love [Dual Audio 10bit BD720p][HEVC-x265] | Link |
| [Ranger] Sankarea: Undying Love [Dual Audio 10bit BD1080p][HEVC-x265] | Link |
| [Cleo] Sansha Sanyou | Three Leaves, Three Colors [Dual Audio 10bit BD1080p][HEVC-x265] | Link |
| [Cleo] Sanzoku no Musume Ronja | Ronja Rövardotter [Dual Audio 10bit 1080p][HEVC-x265] | Link |
| [DB] Sayonara no Asa ni Yakusoku no Hana wo Kazarou | Maquia: When the Promised Flower Blooms [Dual Audio 10bit BD1080p][HEVC-x265] | Link |
| [Cleo] Scrapped Princess [Dual Audio 10bit BD1080p][HEVC-x265] | Link |
| [Cleo] Seihou Bukyou Outlaw Star [Dual Audio 10bit BD1080p][HEVC-x265] | Link |
| [Cleo] Seiken no Blacksmith | The Sacred Blacksmith [Dual Audio 10bit BD1080p][HEVC-x265] | Link |
| [Cleo] Seiken Tsukai no World Break | World Break: Aria of Curse for a Holy Swordsman [Dual Audio 10bit BD720p][H.264 and H.265] | Link |
| [Cleo] Seiken Tsukai no World Break | World Break: Aria of Curse for a Holy Swordsman [Dual Audio 10bit BD1080p][HEVC-x265] | Link |
| [Cleo] Seikoku no Dragonar | Dragonar Academy [Dual Audio 10bit BD720p][H.264 and H.265] | Link |
| [Cleo] Seikoku no Dragonar | Dragonar Academy [Dual Audio 10bit BD1080p][HEVC-x265] | Link |
| [Cleo] Seirei no Moribito | Moribito - Guardian of the Spirit [Dual Audio 10bit BD1080p][HEVC-x265] | Link |
| [Cleo] Sekirei + OVA [Dual Audio 10bit BD720p][HEVC-x265] | Link |
| [Cleo] Sekirei + OVA [Dual Audio 10bit BD1080p][HEVC-x265] | Link |
| [Cleo] Sekirei: Pure Engagement + OVA [Dual Audio 10bit BD720p][HEVC-x265] | Link |
| [Cleo] Sekirei: Pure Engagement + OVA [Dual Audio 10bit BD1080p][HEVC-x265] | Link |
| [Cleo] Sen to Chihiro no Kamikakushi | Spirited Away [Dual Audio 10bit BD1080p][HEVC-x265] | Link |
| [Cleo] Sengoku Basara: Judge End | Sengoku BASARA: End of Judgement [Dual Audio 10bit BD1080p][HEVC-x265] | Link |
| [Ranger] Sengoku Basara: Samurai Kings [Dual Audio 10bit BD720p][HEVC-x265] | Link |
| [Ranger] Sengoku Basara Two | Sengoku Basara: Samurai Kings 2 [Dual Audio 10bit BD720p][HEVC-x265] | Link |
| [Cleo] Senkou no Night Raid | Night Raid 1931 [Dual Audio 10bit BD1080p[HEVC-x265] | Link |
| [Cleo] Sennen Joyuu | Millennium Actress [Dual Audio 10bit BD1080p[HEVC-x265] | Link |
| [Cleo] Senran Kagura: Ninja Flash [Dual Audio 10bit BD1080p[HEVC-x265] | Link |
| [Cleo] Senran Kagura Shinovi Master: Tokyo Youma-hen | Senran Kagura: Shinovi Master [Dual Audio 10bit BD1080p[HEVC-x265] | Link |
| [Cleo] Senryuu Shoujo | Senryuu Girl [Dual Audio 10bit BD1080p][HEVC-x265] | Link |
| [Cleo] Serial Experiments Lain [Dual Audio 10bit BD1080p[HEVC-x265] | Link |
| [Cleo] Servamp [Dual Audio 10bit 720p][HEVC-x265] | Link |
| [Cleo] Seto no Hanayome | My Bride is a Mermaid [Dual Audio 10bit BD720p][HEVC-x265] | Link |
| [Cleo] Seto no Hanayome | My Bride is a Mermaid [Dual Audio 10bit BD1080p][HEVC-x265] | Link |
| [Cleo] Sewayaki Kitsune no Senko-san | The Helpful Fox Senko-san [Dual Audio 10bit BD1080p][HEVC-x265] | Link |
| [Cleo] Shakugan no Shana [Dual Audio 10bit BD720p] | Link |
| [Cleo] Shakugan no Shana [Dual Audio 10bit BD1080p][HEVC-x265] | Link |
| [Cleo] Shakugan no Shana II [Dual Audio 10bit BD720p][HEVC-x265] | Link |
| [Cleo] Shakugan no Shana II [Dual Audio 10bit BD1080p][HEVC-x265] | Link |
| [Cleo] Shakugan no Shana S [Dual Audio 10bit BD720p][HEVC-x265] | Link |
| [Cleo] Shakugan no Shana III [Dual Audio 10bit BD720p][HEVC-x265] | Link |
| [Cleo] Shakugan no Shana III [Dual Audio 10bit BD1080p][HEVC-x265] | Link |
| [Cleo] Shangri-La [Dual Audio 10bit 720p][HEVC-x265] | Link |
| [DB] Shangri-La [Dual Audio 10bit 1080p][HEVC-x265] | Link |
| [DB] Shigatsu wa Kimi no Uso | Your Lie in April [N][Dual Audio 10bit BD720p][HEVC-x265] | Link |
| [Ranger] Shigatsu wa Kimi no Uso | Your Lie in April [Dual Audio 10bit BD1080p][HEVC-x265] | Link |
| [Cleo] Shigurui: Death Frenzy [Dual Audio 10bit BD1080p][HEVC-x265] | Link |
| [Cleo] Shiki [Dual Audio 10bit BD720p][HEVC-x265] | Link |
| [Cleo] Shiki [Dual Audio 10bit BD1080p][HEVC-x265] | Link |
| [DB] Shimoneta to Iu Gainen ga Sonzai Shinai Taikutsu na Sekai | A Boring World Where the Concept of Dirty Jokes [Dual Audio 10bit BD720p][HEVC-x265] | Link |
| [Cleo] Shimoneta to Iu Gainen ga Sonzai Shinai Taikutsu na Sekai | A Boring World Where the Concept of Dirty Jokes [Dual Audio 10bit BD1080p][HEVC-x265] | Link |
| [Cleo] Shin Cutey Honey | Shin Cutie Honey | New Cutey Honey [Dual Audio 10bit BD1080p][HEVC-x265] | Link |
| [Cleo] Shinchou Yuusha: Kono Yuusha ga Ore Tsueee Kuse ni Shinchou Sugiru | Cautious Hero: The Hero Is Overpowered but Overly Cautious [Dual Audio 10bit BD1080p][HEVC-x265] | Link |
| [Cleo] Shingeki no Bahamut: Genesis | Rage of Bahamut: Genesis [Dual Audio 10bit BD1080p][HEVC-x265] | Link |
| [Cleo] Shingeki no Kyojin | Attack On Titan [N][Dual Audio 10bit BD720p][HEVC-x265] | Link |
| [Cleo] Shingeki no Kyojin | Attack On Titan [N][Dual Audio 10bit BD1080p][H.264 and H.265] | Link |
| [Ranger/Cleo] Shingeki no Kyojin Season 2 | Attack on Titan Season 2 [N][Dual Audio 10bit BD720p][HEVC-x265] | Link |
| [Ranger] Shingeki no Kyojin Season 2 | Attack on Titan Season 2 [N][Dual Audio 10bit BD1080p][HEVC-x265] | Link |
| [Cleo] Shingeki no Kyojin Season 3 | Attack on Titan Season 3 [Dual Audio 10bit 720p][HEVC-x265] | Link |
| [DB] Shingeki no Kyojin Season 3 | Attack on Titan Season 3 [Dual Audio 10bit BD1080p][HEVC-x265] | Link |
| [DB] Shingeki no Kyojin Season 3 Part 2 | Attack on Titan Season 3 Part 2 [Dual Audio 10bit BD1080p][HEVC-x265] | Link |
| [Cleo] Shingetsutan Tsukihime | Lunar Legend Tsukihime [Dual Audio 10bit DVD576p][HEVC-x265] | Link |
| [Cleo/Ranger] Shinmai Maou no Testament | The Testament of Sister New Devil [N][Dual Audio 10bit BD720p][HEVC-x265] | Link |
| [Cleo/Ranger/DB] Shinmai Maou no Testament | The Testament of Sister New Devil [N][Dual Audio 10bit BD1080p][HEVC-x265] | Link |
| [DB] Shinmai Maou no Testament Burst | The Testament of Sister New Devil: Burst [Dual Audio 10bit BD1080p][HEVC-x265] | Link |
| [Cleo] Shinreigari | Ghost Hound [Dual Audio 10bit BD1080p][HEVC-x265] | Link |
| [Cleo] Shinsekai yori | From the New World [Dual Audio 10bit BD720p][H.264 and H.265] | Link |
| [Cleo] Shinsekai yori | From the New World [Dual Audio 10bit BD1080p][HEVC-x265] | Link |
| [Cleo] Shisha no Teikoku | The Empire of Corpses [Dual Audio 10bit BD1080p][HEVC-x265] | Link |
| [DB] Shokugeki no Souma | Food Wars! [Dual Audio 10bit BD720p][HEVC-x265] | Link |
| [Cleo] Shokugeki no Souma | Food Wars! [Dual Audio 10bit BD1080p][HEVC-x265] | Link |
| [Ranger] Shokugeki no Souma: Ni no Sara | Food Wars! The Second Plate [Dual Audio 10bit BD720p][HEVC-x265] | Link |
| [DB] Shokugeki no Souma: Ni no Sara | Food Wars! The Second Plate [Dual Audio 10bit BD1080p][HEVC-x265] | Link |
| [DB] Shokugeki no Souma: San no Sara | Food Wars! The Third Plate [Dual Audio 10bit BD1080p][HEVC-x265] | Link |
| [DB] Shokugeki no Souma: San no Sara - Tootsuki Ressha-hen | Food Wars! The Third Plate: Totsuki Train Arc [Dual Audio 10bit BD1080p][HEVC-x265] | Link |
| [Cleo] Shomin Sample | Ore ga Ojousama Gakkou ni "Shomin Sample" Toshite Gets♥Sareta Ken [Dual Audio 10bit BD720p][H.264 and H.265] | Link |
| [Cleo] Shomin Sample | Ore ga Ojousama Gakkou ni "Shomin Sample" Toshite Gets♥Sareta Ken [Dual Audio 10bit BD1080p][HEVC-x265] | Link |
| [Cleo] Shuffle! [Dual Audio 10bit BD720p][H.264 and H.265] | Link |
| [Cleo] Shuffle! [Dual Audio 10bit BD1080p][HEVC-x265] | Link |
| [Cleo] Shuumatsu Nani Shitemasu ka? Isogashii desu ka? Sukutte Moratte Ii desu ka? | WorldEnd: What do you do at the end of the world? Are you busy? Will you save us? [Dual Audio 10bit 720p][HEVC-x265] | Link |
| [Cleo] Shuumatsu Nani Shitemasu ka? Isogashii desu ka? Sukutte Moratte Ii desu ka? | WorldEnd: What do you do at the end of the world? Are you busy? Will you save us? [Dual Audio 10bit BD1080p][HEVC-x265] | Link |
| [Cleo/HP] Shuumatsu no Izetta | Izetta: The Last Witch [Dual Audio 10bit BD720p][HEVC-x265] | Link |
| [Cleo] Shuumatsu no Izetta | Izetta: The Last Witch [Dual Audio 10bit BD1080p][HEVC-x265] | Link |
| [Cleo/HP] Sidonia no Kishi | Knights of Sidonia [Dual Audio 10bit BD720p][H.264 and H.265] | Link |
| [Cleo] Sidonia no Kishi: Daikyuu Wakusei Seneki | Knights of Sidonia: Battle for Planet Nine [Dual Audio 10bit BD720p][HEVC-x265] | Link |
| [Cleo] Sin: Nanatsu no Taizai | Seven Mortal Sins [Dual Audio 10bit 720p][HEVC-x265] | Link |
| [Cleo] Sin: Nanatsu no Taizai | Seven Mortal Sins [Dual Audio 10bit BD1080p][HEVC-x265] | Link |
| [Cleo] Sirius no Densetsu | The Sea Prince and the Fire Child [Dual Audio 10bit BD1080p][HEVC-x265] | Link |
| [Cleo] Sirius the Jaeger [Dual Audio 10bit 1080p][HEVC-x265] | Link |
| [Cleo] Sky Wizards Academy | Kuusen Madoushi Kouhosei no Kyoukan [Dual Audio 10bit BD720p][H.264 and H.265] | Link |
| [Cleo] Slayers [Dual Audio 10bit DVD480p][HEVC-x265] | Link |
| [Cleo] Slayers Next [Dual Audio 10bit DVD480p][HEVC-x265] | Link |
| [Cleo] Slayers Try [Dual Audio 10bit BD1080p][HEVC-x265] | Link |
| [Cleo] Somali to Mori no Kamisama | Somali and the Forest Spirit [Dual Audio 10bit 1080p][HEVC-x265] | Link |
| [Cleo] Sora no Otoshimono | Heaven's Lost Property + OVA [Dual Audio 10bit BD1080p][H.264 and H.265] | Link |
| [Cleo] Sora no Otoshimono: Forte | Heaven's Lost Property: Forte [Dual Audio 10bit BD1080p][H.264 and H.265] | Link |
| [Cleo] Sora no Otoshimono: Tokeijikake no Angeloid | Heaven's Lost Property the Movie: The Angeloid of Clockwork [Dual Audio 10bit BD1080p] | Link |
| [Cleo] Soukyuu no Fafner: Dead Aggressor | Fafner of the Blue Sky [Dual Audio 10bit BD1080p][HEVC-x265] | Link |
| [Cleo] Soul Eater [Dual Audio 10bit BD1080p][HEVC-x265] | Link |
| [Cleo] Sousei no Aquarion [Dual Audio 10bit BD1080p][HEVC-x265] | Link |
| [Cleo] Sousei no Onmyouji | Twin Star Exorcists [Dual Audio 10bit BD1080p][HEVC-x265] | Link |
| [Cleo] Space☆Dandy | Space Dandy [Dual Audio 10bit BD720p][HEVC-x265] | Link |
| [Cleo] Space☆Dandy | Space Dandy [Dual Audio 10bit BD1080p][HEVC-x265] | Link |
| [Cleo] Space☆Dandy 2nd Season | Space Dandy 2nd Season [Dual Audio 10bit BD720p][HEVC-x265] | Link |
| [Cleo] Space☆Dandy 2nd Season | Space Dandy 2nd Season [Dual Audio 10bit BD1080p][HEVC-x265] | Link |
| [Cleo] Special A (S.A) [Dual Audio 10bit DVD480p][HEVC-x265] | Link |
| [DB] SSSS.Gridman [Dual Audio 10bit 720p][HEVC-x265] | Link |
| [DB] SSSS.Gridman [Dual Audio 10bit BD1080p][HEVC-x265] | Link |
| [Ranger] Steamboy [Dual Audio 10bit BD720p][HEVC-x265] | Link |
| [Ranger] Steamboy [Dual Audio 10bit BD1080p][HEVC-x265] | Link |
| [Cleo] Steins;Gate [Dual Audio 10bit BD720p][HEVC-x265] | Link |
| [Cleo] Steins;Gate [Dual Audio 10bit BD1080p][HEVC-x265] | Link |
| [DB] Steins;Gate 0 [Dual Audio 10bit 720p][HEVC-x265] | Link |
| [Cleo] Steins;Gate 0 + Specials [Dual Audio 10bit BD1080p][HEVC-x265] | Link |
| [Cleo] Steins;Gate Movie: Fuka Ryouiki no Déjà vu | Steins;Gate: The Movie − Load Region of Déjà Vu [Dual Audio 10bit BD720p][HEVC-x265] | Link |
| [DB] Steins;Gate Movie: Fuka Ryouiki no Déjà vu | Steins;Gate: The Movie − Load Region of Déjà Vu [Dual Audio 10bit BD1080p][HEVC-x265] | Link |
| [Cleo] Stranger: Mukou Hadan | Sword of the Stranger [Dual Audio 10bit BD1080p][HEVC-x265] | Link |
| [Cleo] Strike Witches [Dual Audio 10bit BD720p][HEVC-x265] | Link |
| [Cleo] Strike Witches [Dual Audio 10bit BD1080p][HEVC-x265] | Link |
| [Cleo] Strike Witches 2 [Dual Audio 10bit BD1080p][HEVC-x265] | Link |
| [Cleo] Suisei no Gargantia | Gargantia on the Verdurous Planet [Dual Audio 10bit BD1080p][HEVC-x265] | Link |
| [Cleo] Summer Wars [Dual Audio 10bit BD1080p][HEVC-x265] | Link |
| [Cleo] Suzumiya Haruhi no Shoushitsu MOVIE | The Disappearance of Haruhi Suzumiya MOVIE [Dual Audio 10bit BD720p][HEVC-x265] | Link |
| [Cleo] Suzumiya Haruhi no Shoushitsu MOVIE | The Disappearance of Haruhi Suzumiya MOVIE [Dual Audio 10bit BD1080p][HEVC-x265] | Link |
| [Cleo] Suzumiya Haruhi no Yuuutsu | The Melancholy of Haruhi Suzumiya [Dual Audio 10bit BD720p][HEVC-x265] | Link |
| [Cleo] Suzumiya Haruhi no Yuuutsu | The Melancholy of Haruhi Suzumiya [Dual Audio 10bit BD1080p][HEVC-x265] | Link |
| [Cleo] Suzumiya Haruhi no Yuuutsu (2009) | The Melancholy of Haruhi Suzumiya Season 2 [Dual Audio 10bit BD720p][HEVC-x265] | Link |
| [Cleo] Suzumiya Haruhi no Yuuutsu (2009) | The Melancholy of Haruhi Suzumiya Season 2 [Dual Audio 10bit BD1080p][HEVC-x265] | Link |
| [Cleo/Pixel] Sword Art Online [Dual Audio 10bit BD720p][HEVC-x265] | Link |
| [Pixel] Sword Art Online [Dual Audio 10bit BD1080p][HEVC-x265] | Link |
| [Cleo/Pixel] Sword Art Online II [Dual Audio 10bit BD720p][HEVC-x265] | Link |
| [Pixel] Sword Art Online II [Dual Audio 10bit BD1080p][HEVC-x265] | Link |
| [Cleo] Sword Art Online: Alicization | Sword Art Online III [Dual Audio 10bit 720p][HEVC-x265] | Link |
| [Cleo] Sword Art Online: Alicization | Sword Art Online III [Dual Audio 10bit BD1080p][HEVC-x265] | Link |
| [Cleo] Sword Art Online: Alicization - War of Underworld | Sword Art Online Alicization War of Underworld | Sword Art Online III 2nd Season [Dual Audio 10bit 1080p][HEVC-x265] | Link |
| [Cleo] Sword Art Online Movie: Ordinal Scale [Dual Audio 10bit BD720p][HEVC-x265] | Link |
| [Cleo/phazer11] Sword Art Online Movie: Ordinal Scale [Dual Audio 10bit BD1080p][HEVC-x265] | Link |
| [Cleo] Sword Art Online Alternative: Gun Gale Online [Dual Audio 10bit BD1080p][HEVC-x265] | Link |
| [Cleo] Taboo Tattoo [Dual Audio 10bit BD1080p][HEVC-x265] | Link |
| [Cleo] Tada-kun wa Koi wo Shinai | Tada Never Falls in Love [Dual Audio 10bit 1080p][HEVC-x265] | Link |
| [DB] Takanashi Rikka Kai: Chuunibyou demo Koi ga Shitai! Movie | Love, Chunibyo & Other Delusions! Rikka Version [Dual Audio 10bit BD1080p][HEVC-x265] | Link |
| [Cleo] Tales of Zestiria the X + Special [Dual Audio 10bit BD720p][HEVC-x265] | Link |
| [Cleo] Tales of Zestiria the X + Special [Dual Audio 10bit BD1080p][HEVC-x265] | Link |
| [Cleo] Tales of Zestiria the X 2nd Season [Dual Audio 10bit BD720p][HEVC-x265] | Link |
| [Cleo] Tales of Zestiria the X 2nd Season [Dual Audio 10bit BD1080p][HEVC-x265] | Link |
| [DB] Tamako Love Story [Dual Audio 10bit BD1080p][HEVC-x265] | Link |
| [Cleo] Tamako Market [Dual Audio 10bit BD1080p][HEVC-x265] | Link |
| [DB] Tanaka-kun wa Itsumo Kedaruge | Tanaka-kun is Always Listless [Dual Audio 10bit BD1080p][HEVC-x265] | Link |
| [Cleo] Tatakau Shisho: The Book of Bantorra | Armed Librarians: The Book of Bantorra [Dual Audio 10bit BD720p][HEVC-x265] | Link |
| [Cleo] Tate no Yuusha no Nariagari | The Rising of the Shield Hero [Dual Audio 10bit BD1080p][HEVC-x265] | Link |
| [Cleo] Tears to Tiara [Dual Audio 10bit BD720p][HEVC-x265] | Link |
| [Cleo] Tears to Tiara [Dual Audio 10bit BD1080p][HEVC-x265] | Link |
| [Cleo] Tekkon Kinkreet | Tekkonkinkreet [Dual Audio 10bit BD1080p][HEVC-x265] | Link |
| [Cleo] Tenchi Muyou! GXP | Tenchi Muyo! GXP [Dual Audio 10bit DVD480p][HEVC-x265] | Link |
| [Cleo] Tenchi Muyou! in Love [Dual Audio 10bit BD1080p][HEVC-x265] | Link |
| [Cleo] Tenchi Muyou! Ryououki | Tenchi Muyo! Ryo-Ohki [Dual Audio 10bit BD1080p][HEVC-x265] | Link |
| [DB] Tengen Toppa Gurren Lagann | Gurren Lagann [N][Dual Audio 10bit BD720p][HEVC-x265] | Link |
| [DB] Tengen Toppa Gurren Lagann | Gurren Lagann [N][Dual Audio 10bit BD1080p][HEVC-x265] | Link |
| [Cleo] Tenjou Tenge | Tenjho Tenge [Dual Audio 10bit BD1080p][HEVC-x265] | Link |
| [DB] Tenki no Ko | Weathering With You [Dual Audio 10bit BD1080p][HEVC-x265] | Link |
| [Cleo] Tenkuu no Escaflowne | The Vision of Escaflowne [Dual Audio 10bit BD1080p][HEVC-x265] | Link |
| [Cleo] Tenkuu no Shiro Laputa | Castle in the Sky [Dual Audio 10bit BD1080p][HEVC-x265] | Link |
| [Cleo] Tensei shitara Slime Datta Ken | That Time I Got Reincarnated as a Slime [Dual Audio 10bit 720p][HEVC-x265] | Link |
| [Cleo] Tensei shitara Slime Datta Ken | That Time I Got Reincarnated as a Slime [Dual Audio 10bit BD1080p][HEVC-x265] | Link |
| [Cleo] Terra Formars | Terraformars [Dual Audio 10bit BD1080p][HEVC-x265] | Link |
| [Cleo] Terra Formars Revenge | Terra Formars 2nd Season [Dual Audio 10bit BD1080p][HEVC-x265] | Link |
| [Cleo] Tetsuwan Birdy Decode | Birdy the Mighty: Decode [Dual Audio 10bit 720p][HEVC-x265] | Link |
| [Cleo] Tetsuwan Birdy Decode:02 | Birdy the Mighty: Decode 02 | Tetsuwan Birdy Decode 02 [Dual Audio 10bit 720p][HEVC-x265] | Link |
| [Cleo] Texhnolyze [Dual Audio 480p][HEVC-x265] | Link |
| [Cleo] The Big O [Dual Audio 10bit BD1080p][HEVC-x265] | Link |
| [Cleo] The God of High School [Dual Audio 10bit 1080p][HEVC-x265] | Link |
| [Cleo] The Sky Crawlers [Dual Audio 10bit BD1080p][HEVC-x265] | Link |
| [DB] Tiger & Bunny [Dual Audio 10bit BD720p][HEVC-x265] | Link |
| [Cleo] To LOVE-Ru | To LOVE Ru | Season 01 [Dual Audio 10bit BD1080p][HEVC-x265] | Link |
| [Cleo] Toaru Majutsu no Index | A Certain Magical Index [Dual Audio 10bit BD720p][HEVC-x265] | Link |
| [Cleo] Toaru Majutsu no Index | A Certain Magical Index [Dual Audio 10bit BD1080p][HEVC-x265] | Link |
| [Cleo] Toaru Majutsu no Index II | A Certain Magical Index II [Dual Audio 10bit BD720p][HEVC-x265] | Link |
| [Cleo] Toaru Majutsu no Index II | A Certain Magical Index II [Dual Audio 10bit BD1080p][HEVC-x265] | Link |
| [Cleo] Toaru Majutsu no Index III | A Certain Magical Index III [Dual Audio 10bit 720p][HEVC-x265] | Link |
| [DB] Toaru Majutsu no Index III | A Certain Magical Index III [Dual Audio 10bit BD1080p][HEVC-x265] | Link |
| [Cleo] Toaru Kagaku no Accelerator | A Certain Scientific Accelerator [Dual Audio 10bit BD1080p][HEVC-x265] | Link |
| [Cleo/Ranger] Toaru Kagaku no Railgun | A Certain Scientific Railgun + OVA [Dual Audio 10bit BD720p][H.264 and H.265] | Link |
| [Ranger] Toaru Kagaku no Railgun | A Certain Scientific Railgun [Dual Audio 10bit BD1080p][HEVC-x265] | Link |
| [Cleo/Ranger] Toaru Kagaku no Railgun S | A Certain Scientific Railgun S | Season 02 [Dual Audio 10bit BD720p][H.264 and H.265] | Link |
| [Ranger] Toaru Kagaku no Railgun S | A Certain Scientific Railgun S | Season 02 [Dual Audio 10bit BD1080p][HEVC-x265] | Link |
| [Cleo] Toaru Kagaku no Railgun T | A Certain Scientific Railgun T | Season 03 [Dual Audio 10bit 1080p][HEVC-x265] | Link |
| [Cleo] Toji no Miko | Katana Maidens: Toji no Miko [Dual Audio 10bit BD1080p][HEVC-x265] | Link |
| [Cleo] Toki wo Kakeru Shoujo | The Girl Who Leapt Through Time [Dual Audio 10bit BD1080p][HEVC-x265] | Link |
| [Cleo] Tokyo ESP [Dual Audio 10bit BD1080p][HEVC-x265] | Link |
| [Cleo] Tokyo Ghoul [Dual Audio 10bit BD720p][HEVC-x265] | Link |
| [Ranger] Tokyo Ghoul [Dual Audio 10bit BD1080p][HEVC-x265] | Link |
| [Cleo] Tokyo Ghoul √A | Tokyo Ghoul Root A [Dual Audio 10bit BD720p][HEVC-x265] | Link |
| [Ranger] Tokyo Ghoul:re | Tokyo Ghoul Re [Dual Audio 10bit 720p][HEVC-x265] | Link |
| [DB/Ranger] Tokyo Ghoul:re | Tokyo Ghoul Re [Dual Audio 10bit BD1080p][HEVC-x265] | Link |
| [DB] Tokyo Ghoul:re 2nd Season [Dual Audio 10bit 720p][HEVC-x265] | Link |
| [DB] Tokyo Ghoul:re 2nd Season [Dual Audio 10bit BD1080p][HEVC-x265] | Link |
| [DB] Tokyo Magnitude 8.0 [Dual Audio 10bit BD720p][HEVC-x265] | Link |
| [DB] Tokyo Magnitude 8.0 [Dual Audio 10bit BD1080p][HEVC-x265] | Link |
| [Cleo] Tokyo Ravens [Dual Audio 10bit BD720p][H.264 and H.265] | Link |
| [Cleo] Tonari no Seki-kun: The Master of Killing Time [Dual Audio 10bit BD720p][HEVC-x265] | Link |
| [Cleo] Tonari no Seki-kun: The Master of Killing Time [Dual Audio 10bit BD1080p][HEVC-x265] | Link |
| [Cleo] Tonari no Totoro | My Neighbor Totoro [Dual Audio 10bit BD1080p][HEVC-x265] | Link |
| [Cleo] Tonari no Yamada-kun | My Neighbors the Yamadas [Dual Audio 10bit BD1080p][HEVC-x265] | Link |
| [Cleo] Toradora! [Dual Audio 10bit BD720p][H.264 and H.265] | Link |
| [Cleo] Toradora! [Dual Audio 10bit BD1080p][HEVC-x265] | Link |
| [Cleo] Towa no Quon Movies [Dual Audio 10bit BD1080p][HEVC-x265] | Link |
| [Cleo] Trickster: Edogawa Ranpo "Shounen Tanteidan" yori [Dual Audio 10bit BD720p][HEVC-x265] | Link |
| [Cleo] Trickster: Edogawa Ranpo "Shounen Tanteidan" yori [Dual Audio 10bit BD1080p][HEVC-x265] | Link |
| [Cleo] Trinity Blood [Dual Audio 10bit BD720p][HEVC-x265] | Link |
| [Cleo] Trinity Blood [Dual Audio 10bit BD1080p][HEVC-x265] | Link |
| [Cleo] Trigun [Dual Audio 10bit DVD480p][HEVC-x265] | Link |
| [Cleo] Trinity Seven + OVA [Dual Audio 10bit BD720p] | Link |
| [Cleo] Trinity Seven [Dual Audio 10bit BD1080p][HEVC-x265] | Link |
| [Cleo] Tsubasa Chronicle | Tsubasa RESERVoir CHRoNiCLE [Dual Audio 10bit BD1080p][HEVC-x265] | Link |
| [Cleo] Tsubasa Chronicle 2nd Season | Tsubasa RESERVoir CHRoNiCLE Season Two [Dual Audio 10bit BD1080p][HEVC-x265] | Link |
| [Ranger] Tsugumomo [Dual Audio 10bit BD720p][HEVC-x265] | Link |
| [Cleo] Tsugumomo [N][Dual Audio 10bit BD1080p][HEVC-x265] | Link |
| [Cleo] Tsuki ga Kirei | Tsukigakirei [Dual Audio 10bit BD1080p][HEVC-x265] | Link |
| [DB] Tsurezure Children | Tsuredure Children [Dual Audio 10bit 720p][HEVC-x265] | Link |
| [DB] Tsurezure Children | Tsuredure Children [Dual Audio 10bit BD1080p][HEVC-x265] | Link |
| [Cleo] Tsuritama [Dual Audio 10bit BD1080p][HEVC-x265] | Link |
| [Cleo] Uchiage Hanabi, Shita kara Miru ka? Yoko kara Miru ka? | Fireworks, Should We See It from the Side or the Bottom? [Dual Audio 10bit BD1080p][HEVC-x265] | Link |
| [Cleo] Uchuu no Stellvia [Dual Audio 10bit BD720p][HEVC-x265] | Link |
| [Cleo] Uchuu Patrol Luluco | Space Patrol Luluco [Dual Audio 10bit BD1080p][HEVC-x265] | Link |
| [DB] Uchuu Senkan Yamato 2199 | Star Blazers: Space Battleship Yamato 2199 [Dual Audio 10bit BD1080p][HEVC-x265] | Link |
| [DB] Uchuu Senkan Yamato 2202: Ai no Senshi-tachi | Star Blazers: Space Battleship Yamato 2202 [Dual Audio 10bit BD1080p][HEVC-x265] | Link |
| [Cleo] Ulysses: Jehanne Darc to Renkin no Kishi | Ulysses: Jeanne d'Arc and the Alchemist Knight [Dual Audio 10bit BD1080p][HEVC-x265] | Link |
| [Cleo] Ushio to Tora | Ushio and Tora [Dual Audio 10bit BD1080p][HEVC-x265] | Link |
| [Cleo] Ushio to Tora 2nd Season | Ushio and Tora 2nd Season [Dual Audio 10bit BD1080p][HEVC-x265] | Link |
| [Cleo] Utawarerumono [Dual Audio 10bit BD720p][HEVC-x265] | Link |
| [Cleo] Utawarerumono: Itsuwari no Kamen | Utawarerumono: The False Faces [Dual Audio 10bit BD1080p][HEVC-x265] | Link |
| [Cleo] Uzaki-chan wa Asobitai! | Uzaki-chan Wants to Hang Out! [Dual Audio 10bit 1080p][HEVC-x265] | Link |
| [Cleo] Vampire Hunter D [Dual Audio 10bit BD1080p][HEVC-x265] | Link |
| [Cleo] Vampire Knight [Dual Audio 10bit DVD480p][HEVC-x265] | Link |
| [Cleo] Vampire Knight: Guilty [Dual Audio 10bit DVD480p][HEVC-x265] | Link |
| [Cleo] Valkyrie Drive: Mermaid [Dual Audio 10bit BD1080p][HEVC-x265] | Link |
| [DB] Violet Evergarden [Dual Audio 10bit BD1080p][HEVC-x265] | Link |
| [DB] Violet Evergarden Gaiden: Eien to Jidou Shuki Ningyou | Violet Evergarden Side Story: Eternity and the Auto Memory Doll [Dual Audio 10bit BD1080p][HEVC-x265] | Link |
| [Cleo] Watashi, Nouryoku wa Heikinchi de tte Itta yo ne! | Didn't I Say to Make My Abilities Average in the Next Life?! [Dual Audio 10bit 1080p][HEVC-x265] | Link |
| [Cleo] Watashi ga Motenai no wa Dou Kangaetemo Omaera ga Warui! | WataMote: No Matter How I Look At It, It's You Guys' Fault I'm Unpopular! [Dual Audio 10bit BD720p][HEVC-x265] | Link |
| [Cleo] Watashi ga Motenai no wa Dou Kangaetemo Omaera ga Warui! | WataMote: No Matter How I Look At It, It's You Guys' Fault I'm Unpopular! [Dual Audio 10bit BD1080p][HEVC-x265] | Link |
| [Cleo] Watashi ga Motete Dousunda | Kiss Him, Not Me [Dual Audio 10bit 720p][HEVC-x265] | Link |
| [Cleo] Witchblade [Dual Audio 10bit BD1080p][HEVC-x265] | Link |
| [Cleo] Wolf's Rain [Dual Audio 10bit BD960p][HEVC-x265] | Link |
| [Cleo] Wolf's Rain [Dual Audio 10bit BD1080p][HEVC-x265] | Link |
| [Cleo] xxxHOLiC [Dual Audio 10bit DVD480p][HEVC-x265] | Link |
| [Cleo] X | X/1999 [Dual Audio 10bit DVD480p][HEVC-x265] | Link |
| [Cleo] Yagate Kimi ni Naru | Bloom Into You [Dual Audio 10bit BD1080p][HEVC-x265] | Link |
| [DB] Yahari Ore no Seishun Love Comedy wa Machigatteiru. | My Teen Romantic Comedy SNAFU + OVA [Dual Audio 10bit BD1080p][HEVC-x265] | Link |
| [DB] Yahari Ore no Seishun Love Comedy wa Machigatteiru. Zoku | My Teen Romantic Comedy SNAFU TOO! + OVA [Dual Audio 10bit BD1080p][HEVC-x265] | Link |
| [DB] Yahari Ore no Seishun Love Comedy wa Machigatteiru. Kan | My Teen Romantic Comedy SNAFU Climax! [Dual Audio 10bit 1080p][HEVC-x265] | Link |
| [DB] Yamada-kun to 7-nin no Majo | Yamada-kun and the Seven Witches [Dual Audio 10bit BD1080p][HEVC-x265] | Link |
| [Cleo] Yamato Nadeshiko Shichihenge | The Seven Metamorphoses of Yamato Nadeshiko | The Wallflower [Dual Audio 10bit DVD480p][HEVC-x265] | Link |
| [Cleo] Youjo Senki | Saga of Tanya the Evil [Dual Audio 10bit 720p][HEVC-x265] | Link |
| [DB] Youjo Senki | Saga of Tanya the Evil [Dual Audio 10bit BD1080p][HEVC-x265] | Link |
| [DB] Youkoso Jitsuryoku Shijou Shugi no Kyoushitsu e | Classroom of the Elite [Dual Audio 10bit 720p][HEVC-x265] | Link |
| [DB] Youkoso Jitsuryoku Shijou Shugi no Kyoushitsu e | Classroom of the Elite [Dual Audio 10bit BD1080p][HEVC-x265] | Link |
| [Cleo] Yu-Gi-Oh! Movie: Chou Yuugou! Toki wo Koeta Kizuna | Yu-Gi-Oh! 3D: Bonds Beyond Time [Dual Audio 10bit BD1080p][HEVC-x265] | Link |
| [Cleo] Yu-Gi-Oh!: The Dark Side of Dimensions [Dual Audio 10bit BD1080p][HEVC-x265] | Link |
| [Cleo] Yumekui Merry | Dream Eater Merry [Dual Audio 10bit BD720p][HEVC-x265] | Link |
| [Cleo] Yuri!!! on ICE [Dual Audio 10bit 720p][HEVC-x265] | Link |
| [Cleo] Yuu Yuu Hakusho | Yu Yu Hakusho: Ghost Files [Dual Audio 10bit BD720p][HEVC-x265] | Link |
| [Cleo] Yuu Yuu Hakusho | Yu Yu Hakusho: Ghost Files [Dual Audio 10bit BD1080p][HEVC-x265] | Link |
| [Cleo] Yuu Yuu Hakusho Movies | Yu Yu Hakusho: Ghost Files Movies | Yu Yu Hakusho Movies [Dual Audio 10bit BD1080p][HEVC-x265] | Link |
| [Cleo] Zankyou no Terror | Terror in Resonance [Dual Audio 10bit BD1080p][HEVC-x265] | Link |
| [Cleo] Zero no Tsukaima | The Familiar of Zero [Dual Audio 10bit BD720p] | Link |
| [Cleo] Zipang [Dual Audio 10bit DVD480p][HEVC-x265] | Link |
| [Cleo] Zombieland Saga | Zombie Land Saga [Dual Audio 10bit 1080p][HEVC-x265] | Link |
| Name | DDL |
| --- | --- |
| [Man.K/Cleo] 3-gatsu no Lion | March comes in like a lion [N][10bit BD720p][HEVC-x265] | Link |
| [Man.K] 3-gatsu no Lion | March comes in like a lion [N][10bit BD1080p][HEVC-x265] | Link |
| [Cleo] 3-gatsu no Lion 2nd Season | March Comes In Like A Lion 2nd Season [10bit 1080p][HEVC-x265] | Link |
| [Cleo] A-Channel [10bit BD1080p][HEVC-x265] | Link |
| [Cleo] Acchi Kocchi | Place to Place [10bit BD1080p][HEVC-x265] | Link |
| [Cleo] Afro Samurai [Dubbed][10bit BD1080p][HEVC-x265] | Link |
| [Cleo] Ajin 2nd Season [10bit 720p][HEVC-x265] | Link |
| [Cleo] Akaneiro ni Somaru Saka [10bit BD720p][HEVC-x265] | Link |
| [Cleo] Aku no Hana | Flowers of Evil [10bit BD1080p][HEVC-x265] | Link |
| [Cleo] All Out!! [10bit 720p][HEVC-x265] | Link |
| [Cleo] Amaama to Inazuma | Sweetness and Lightning [10bit 720p][HEVC-x265] | Link |
| [DB] Amagami SS [10bit BD1080p][HEVC-x265] | Link |
| [DB] Amagami SS+ Plus [10bit BD1080p][HEVC-x265] | Link |
| [Cleo] Anne Happy | Anne-Happy | Unhappy Go Lucky! [10bit BD1080p][HEVC-x265] | Link |
| [Cleo] Ano Hi Mita Hana no Namae wo Bokutachi wa Mada Shiranai. | anohana: The Flower We Saw That Day [10bit BD720p] | Link |
| [Cleo] Ano Hi Mita Hana no Namae wo Bokutachi wa Mada Shiranai. | anohana: The Flower We Saw That Day Movie [10bit BD720p] | Link |
| [Cleo] Ao no Exorcist: Kyoto Fujouou-hen | Blue Exorcist: Kyoto Saga [10bit 720p][HEVC-x265] | Link |
| [Cleo] Aoi Bungaku Series [10bit BD1080p][HEVC-x265] | Link |
| [DB] Arakawa Under the Bridge [10bit BD1080p][HEVC-x265] | Link |
| [DB] Arakawa Under the Bridge x Bridge [10bit BD1080p][HEVC-x265] | Link |
| [DB] Aria The Animation | Season 01 [10bit BD1080p][HEVC-x265] | Link |
| [DB] Aria The Natural + OVA | Season 02 [10bit BD1080p][HEVC-x265] | Link |
| [DB] Aria The Origination + Special | Season 03 [10bit BD1080p][HEVC-x265] | Link |
| [DB] Ashita no Joe | Tomorrow's Joe | Rocky Joe [10bit DVD480p][HEVC-x265] | Link |
| [DB] Ashita no Joe 2 | Tomorrow's Joe 2 | Rocky Joe 2 [10bit 1080p][HEVC-x265] | Link |
| [Cleo] Asobi Asobase: Workshop Of Fun [10bit 1080p][HEVC-x265] | Link |
| [Ranger] Atom: The Beginning [10bit BD1080p][HEVC-x265] | Link |
| [DB] Baby Steps [10bit 1080p][HEVC-x265] | Link |
| [DB] Baby Steps 2nd Season [10bit 1080p][HEVC-x265] | Link |
| [Cleo] Bakuman. [10bit BD720p][HEVC-x265] | Link |
| [Cleo] Bakuman. 2nd Season [10bit BD720p][HEVC-x265] | Link |
| [Cleo] Bakuman. 3rd Season [10bit BD720p][HEVC-x265] | Link |
| [Cleo] Bakuon!! [10bit BD1080p][HEVC-x265] | Link |
| [DB] Ballroom e Youkoso | Welcome to the Ballroom [10bit BD1080p][HEVC-x265] | Link |
| [DB] Beastars [10bit 720p][HEVC-x265] | Link |
| [DB] Beelzebub [10bit 720p][HEVC-x265] | Link |
| [Cleo] Big Order [10bit BD1080p][HEVC-x265] | Link |
| [Cleo] Black Rock Shooter | Black★Rock Shooter [10bit BD1080p][HEVC-x265] | Link |
| [Cleo] Blast of Tempest | Zetsuen no Tempest [10bit BD720p] | Link |
| [Cleo] Blast of Tempest | Zetsuen no Tempest [10bit BD1080p][HEVC-x265] | Link |
| [Cleo] Blend S [10bit 720p][HEVC-x265] | Link |
| [Cleo] Blend S [10bit BD1080p][HEVC-x265] | Link |
| [Cleo] Boku dake ga Inai Machi | Erased [10bit 1080p] | Link |
| [Cleo] Bokura wa Minna Kawaisou | The Kawai Complex Guide to Manors and Hostel Behavior [10bit BD720p][HEVC-x265] | Link |
| [DB] Bokutachi wa Benkyou ga Dekinai | We Never Learn [10bit 1080p][HEVC-x265] | Link |
| [DB] Bokutachi wa Benkyou ga Dekinai! | We Never Learn!: Bokuben | Season 02 [10bit 1080p][HEVC-x265] | Link |
| [Cleo] Boukyaku no Senritsu | The Melody of Oblivion [10bit DVD480p][HEVC-x265] | Link |
| [Cleo] Bungou Stray Dogs [10bit 720p][HEVC-x265] | Link |
| [Cleo] Bungou Stray Dogs 2nd Season [10bit 720p][HEVC-x265] | Link |
| [Cleo] Busou Shoujo Machiavellianism | Armed Girl's Machiavellism [10bit 720p][HEVC-x265] | Link |
| [DB] Carnival Phantasm [10bit BD720p][HEVC-x265] | Link |
| [DB] Chihayafuru [10bit 720p][HEVC-x265] | Link |
| [Cleo] Chihayafuru 2 [10bit BD720p][HEVC-x265] | Link |
| [DB] Code Geass: Fukkatsu no Lelouch | Code Geass: Lelouch of the Resurrection [10bit BD1080p][HEVC-x265] | Link |
| [Ranger] Code Geass: Hangyaku no Lelouch Movies | Code Geass: Lelouch of the Rebellion Movies [0bit BD720p][HEVC-x265] | Link |
| [Ranger] Code Geass: Hangyaku no Lelouch Movies | Code Geass: Lelouch of the Rebellion Movies [10bit BD1080p][HEVC-x265] | Link |
| [DB] Cross Game [10bit 1080p][HEVC-x265] | Link |
| [Cleo] Daitoshokan no Hitsujikai | A Good Librarian Like a Good Shepherd [10bit BD1080p][HEVC-x265] | Link |
| [Cleo] Danna ga Nani wo Itteiru ka Wakaranai Ken | I Can't Understand What My Husband Is Saying [10bit BD1080p][HEVC-x265] | Link |
| [Cleo] Danna ga Nani wo Itteiru ka Wakaranai Ken 2 Sure-me | I Can't Understand What My Husband Is Saying: 2nd Thread [10bit BD1080p][HEVC-x265] | Link |
| [DB] Danshi Koukousei no Nichijou | Daily Lives of High School Boys [10bit BD1080p][HEVC-x265] | Link |
| [Cleo] Denpa Onna to Seishun Otoko | Ground Control to Psychoelectric Girl [10bit BD1080p][HEVC-x265] | Link |
| [DB] Diamond no Ace | Ace of Diamond [10bit 720p][HEVC-x265] | Link |
| [DB] Diamond no Ace: Second Season | Ace of Diamond: Second Season [10bit 720p][HEVC-x265] | Link |
| [DB] Diamond no Ace: Act II | Ace of Diamond Act II [10bit 720p][HEVC-x265] | Link |
| [Cleo] Digimon Xros Wars | Digimon Fusion [10bit 1080p][HEVC-x265] | Link |
| [Cleo] Digimon Xros Wars: Aku no Death General to Nanatsu no Oukoku | Digimon Fusion S2 [10bit 1080p][HEVC-x265] | Link |
| [Cleo] Dragon Age: Blood Mage no Seisen | Dragon Age: Dawn of the Seeker [Dubbed][10bit BD1080p][HEVC-x265] | Link |
| [Cleo] Dragon Crisis! [10bit BD720p][HEVC-x265] | Link |
| [Cleo] Dungeon ni Deai wo Motomeru no wa Machigatteiru Darou ka | Is It Wrong to Try to Pick Up Girls in a Dungeon? [10bit 720p] | Link |
| [Cleo] Dungeon ni Deai wo Motomeru no wa Machigatteiru Darou ka | Is It Wrong to Try to Pick Up Girls in a Dungeon? OVA [10bit BD720p] | Link |
| [Cleo] Dungeon ni Deai wo Motomeru no wa Machigatteiru Darou ka Gaiden: Sword Oratoria | Sword Oratoria: Is it Wrong to Try to Pick Up Girls in a Dungeon? On the Side [10bit 720p][HEVC-x265] | Link |
| [Ranger] Dungeon ni Deai wo Motomeru no wa Machigatteiru Darou ka Movie: Orion no Ya | Is It Wrong to Try to Pick Up Girls in a Dungeon?: Arrow of the Orion [10bit BD1080p][HEVC-x265] | Link |
| [DB] Dororo [10bit 720p][HEVC-x265] | Link |
| [DB] Dororo [10bit BD1080p][HEVC-x265] | Link |
| [Cleo] Eikoku Koi Monogatari Emma | Emma: A Victorian Romance [10bit 720p][HEVC-x265] | Link |
| [Cleo] Eikoku Koi Monogatari Emma: Molders-hen | Emma: A Victorian Romance Season Two [10bit DVD480p][HEVC-x265] | Link |
| [Cleo] Eromanga-sensei | Eromanga Sensei [10bit BD1080p][HEVC-x265] | Link |
| [DB] Eyeshield 21 [10bit DVD480p][HEVC-x265] | Link |
| [Cleo] Fairy Tail Movie 2: Dragon Cry | Gekijouban Fairy Tail: Dragon Cry [10bit BD1080p][HEVC-x265] | Link |
| [Cleo] Fate/kaleid liner Prisma?Illya 3rei!! | Fate/kaleid liner Prisma Illya 3rei!! [10bit BD1080p][HEVC-x265] | Link |
| [Ranger] Fate/stay night Movie: Heaven's Feel - I. Presage Flower [10bit BD1080p][HEVC-x265] | Link |
| [Ranger] Fate/stay night Movie: Heaven's Feel - II. Lost Butterfly [10bit BD1080p][HEVC-x265] | Link |
| [Cleo] Flanders no Inu | A Dog of Flanders [10bit DVD480p][HEVC-x265] | Link |
| [Cleo] Fuuun Ishin Dai☆Shogun | Fuuun Ishin Dai Shogun | Dai-Shogun: Great Revolution [10bit BD1080p][HEVC-x265] | Link |
| [Cleo] Gabriel DropOut [10bit BD1080p][HEVC-x265] | Link |
| [Cleo] Gakusen Toshi Asterisk | The Asterisk War [10bit 1080p] | Link |
| [Cleo] Gakusen Toshi Asterisk 2nd Season | The Asterisk War [10bit 1080p] | Link |
| [Cleo] Galilei Donna: the story of three sisters in the search of a mystery | Galilei Donna: Storia di tre sorelle a caccia di un mistero [10bit BD1080p][HEVC-x265] | Link |
| [Cleo] Gate: Jieitai Kanochi nite, Kaku Tatakaeri [10bit BD720p][HEVC-x265] | Link |
| [Cleo] Gate: Jieitai Kanochi nite, Kaku Tatakaeri 2nd Season [10bit BD720p][HEVC-x265] | Link |
| [Cleo] Gate: Jieitai Kanochi nite, Kaku Tatakaeri 2nd Season [10bit 1080p] | Link |
| [Cleo] Genius Party [10bit BD1080p][HEVC-x265] | Link |
| [Cleo] Genius Party Beyond [10bit DVD480p][HEVC-x265] | Link |
| [Cleo] Genius Party Beyond [10bit BD1080p][HEVC-x265] | Link |
| [Cleo] Ghost in the Shell: Arise - Alternative Architecture [10bit 1080p][HEVC-x265] -HARDSUBBED- | Link |
| [Cleo] Giant Killing [10bit 720p][HEVC-x265] | Link |
| [Man.K] Gin no Saji | Silver Spoon [10bit BD720p][HEVC-x265] | Link |
| [Man.K] Gin no Saji | Silver Spoon [10bit BD1080p][HEVC-x265] | Link |
| [Man.K] Gin no Saji 2nd Season | Silver Spoon 2nd Season [10bit BD720p][HEVC-x265] | Link |
| [Man.K] Gin no Saji 2nd Season | Silver Spoon 2nd Season [10bit BD1080p][HEVC-x265] | Link |
| [Ranger] Ginga Eiyuu Densetsu | Legend of the Galactic Heroes [10bit BD720p][HEVC-x265] | Link |
| [DB] Gintama Season 01 [10bit BD720p][HEVC-x265] | Link |
| [DB] Gintama Season 02 | Gintama' [10bit BD1080p][HEVC-x265] | Link |
| [DB] Gintama Season 03 | Gintama': Enchousen [10bit BD1080p][HEVC-x265] | Link |
| [DB] Gintama Season 04 | Gintama° | Gintama (2015) [10bit BD1080p][HEVC-x265] | Link |
| [DB] Gintama Season 05 | Gintama. | Gintama (2017) [10bit 1080p][HEVC-x265] | Link |
| [Cleo] Gintama Season 06 | Gintama.: Porori-hen [10bit 720p][HEVC-x265] | Link |
| [DB] Gintama Season 06 | Gintama.: Porori-hen [10bit 1080p][HEVC-x265] | Link |
| [DB] Gintama Season 07 | Gintama.: Shirogane no Tamashii-hen | Gintama.: Silver Soul Arc [10bit 1080p][HEVC-x265] | Link |
| [DB] Gintama Season 08 | Gintama.: Shirogane no Tamashii-hen - Kouhan-sen | Gintama.: Silver Soul Arc - Second Half War [10bit 1080p][HEVC-x265] | Link |
| [DB] Gintama Movies and Extras [10bit DVD480p/BD1080p][HEVC-x265] | Link |
| [Ranger] Golden Time [10bit BD720p][HEVC-x265] | Link |
| [Ranger] Golden Time [10bit BD1080p][HEVC-x265] | Link |
| [DB] Grand Blue [10bit BD1080p][HEVC-x265] | Link |
| [Cleo] Grisaia no Kajitsu | The Fruit of Grisaia [10bit BD544p] | Link |
| [DB] Grisaia no Kajitsu | The Fruit of Grisaia [10bit BD1080p][HEVC-x265] | Link |
| [Cleo] Grisaia no Meikyuu - Caprice no Mayu 0 | The Labyrinth of Grisaia: The Cocoon of Caprice 0 [10bit BD544p] | Link |
| [DB] Grisaia no Meikyuu - Caprice no Mayu 0 | The Labyrinth of Grisaia: The Cocoon of Caprice 0 [10bit BD1080p][HEVC-x265] | Link |
| [Cleo] Grisaia no Rakuen | The Eden of Grisaia [10bit BD544p] | Link |
| [DB] Grisaia no Rakuen | The Eden of Grisaia [10bit BD1080p][HEVC-x265] | Link |
| [Cleo] Gunslinger Stratos: The Animation [10bit 1080p][HEVC-x265] | Link |
| [DB] Gyakkyou Burai Kaiji: Ultimate Survivor [10bit DVD480p][HEVC-x265] | Link |
| [DB] Gyakkyou Burai Kaiji: Hakairoku-hen | Kaiji: Against All Rules [10bit 720p][HEVC-x265] | Link |
| [Cleo] Haikyuu!! S1 [N][10bit BD720p][HEVC-x265] | Link |
| [Cleo] Haikyuu!! Second Season [N][10bit BD720p][HEVC-x265] | Link |
| [Man.K] Haikyuu!!: Karasuno Koukou vs. Shiratorizawa Gakuen Koukou | Haikyu!! 3rd Season | Haikyuu!! Third Season [N][10bit BD720p][HEVC-x265] | Link |
| [Man.K] Haikyuu!!: Karasuno Koukou vs. Shiratorizawa Gakuen Koukou | Haikyu!! 3rd Season | Haikyuu!! Third Season [N][10bit BD1080p][HEVC-x265] | Link |
| [DB] Haikyuu!!: To the Top | Haikyuu!! (2020) | Haikyuu!! 4th Season | Haikyuu!! Fourth Season [10bit 1080p][HEVC-x265] | Link |
| [DB] Haikyuu!!: To the Top 2nd Season | Haikyuu!! (2020) 2nd Season [10bit 1080p][HEVC-x265] | Link |
| [Cleo] Haiyore! Nyaruko-san | Nyaruko: Crawling With Love! [10bit BD720p][HEVC-x265] | Link |
| [Cleo] Haiyore! Nyaruko-san W | Nyaruko: Crawling With Love! Second Season [10bit BD720p][HEVC-x265] | Link |
| [Cleo] Hajime no Ippo: New Challenger | Fighting Spirit: New Challenger [10bit DVD480p][HEVC-x265] | Link |
| [Cleo] Hajime no Ippo: New Challenger | Fighting Spirit: New Challenger [10bit 720p][HEVC-x265] | Link |
| [Cleo] Hajime no Ippo: Rising | Hajime No Ippo: The Fighting! [10bit BD1080p][HEVC-x265] | Link |
| [DB] Hanasaku Iroha: Blossoms for Tomorrow [10bit BD1080p][HEVC-x265] | Link |
| [Cleo] Hataraku Saibou | Cells at Work! [10bit 1080p][HEVC-x265] | Link |
| [Cleo] Hentai Ouji to Warawanai Neko | The "Hentai" Prince and the Stony Cat [10bit BD1080p][HEVC-x265] | Link |
| [DB] Hibike! Euphonium | Sound! Euphonium [10bit BD1080p][HEVC-x265] | Link |
| [DB] Hibike! Euphonium 2 | Sound! Euphonium 2 [10bit BD1080p][HEVC-x265] | Link |
| [Cleo] High School Fleet + OVA [10bit BD1080p][HEVC-x265] | Link |
| [Cleo] Higurashi no Naku Koro ni Kai | When They Cry: Kai [BD720p][HEVC-x265] | Link |
| [Cleo] Higurashi no Naku Koro ni Rei | When They Cry: Rei [BD720p][HEVC-x265] | Link |
| [DB] Hikaru no Go [10bit BD720p][HEVC-x265] | Link |
| [Cleo] Houseki no Kuni | Land of the Lustrous [10bit 1080p][HEVC-x265] | Link |
| [Cleo] Hyouge Mono [10bit BD1080p][HEVC-x265] | Link |
| [DB] Ie Naki Ko Remy | Sans Famille | Homeless Child Remi [10bit DVD480p][HEVC-x265] | Link |
| [Cleo] Initial D Fifth Stage [BD1080p][HEVC-x265] | Link |
| [Cleo] Initial D Final Stage [BD1080p][HEVC-x265] | Link |
| [Cleo] Initial D Movie: Legend | Shin Gekijouban Initial D: Legend (3 Legend Movies) [10bit BD1080p][HEVC-x265] | Link |
| [Forlorn/phazer11] Inuyashiki: Last Hero [10bit 720p][HEVC-x265] | Link |
| [Cleo/Forlorn/phazer11] Inuyashiki: Last Hero [10bit BD1080p][HEVC-x265] | Link |
| [Cleo] Isekai Cheat Magician | Isekai Cheat Majutsushi [10bit 1080p][HEVC-x265] | Link |
| [Cleo] Isekai Shokudou | Restaurant to Another World [10bit 720p][HEVC-x265] | Link |
| [Cleo] Isekai wa Smartphone to Tomo ni. | In Another World With My Smartphone [10bit 720p][HEVC-x265] | Link |
| [Cleo] Ishuzoku Reviewers | Interspecies Reviewers [10bit BD1080p][HEVC-x265] | Link |
| [Cleo] Isuca [10bit BD720p][HEVC-x265] | Link |
| [Cleo] Jigoku Shoujo Futakomori | Hell Girl: Two Mirrors [10bit DVD480p][HEVC-x265] | Link |
| [Cleo] Jigoku Shoujo Mitsuganae | Hell Girl: Three Vessels [10bit 720p][HEVC-x265] | Link |
| [Cleo] JoJo no Kimyou na Bouken Part 3: Stardust Crusaders | JoJo's Bizarre Adventure: Stardust Crusaders [10bit BD1080p][HEVC-x265] | Link |
| [DB] JoJo no Kimyou na Bouken Part 3: Stardust Crusaders 2nd Season | JoJo's Bizarre Adventure: Stardust Crusaders - Battle in Egypt [10bit BD1080p][HEVC-x265] | Link |
| [DB] JoJo no Kimyou na Bouken Part 4: Diamond wa Kudakenai | JoJo's Bizarre Adventure: Diamond is Unbreakable [10bit BD720p][HEVC-x265] | Link |
| [DB] JoJo no Kimyou na Bouken Part 4: Diamond wa Kudakenai | JoJo's Bizarre Adventure: Diamond is Unbreakable [10bit BD1080p][HEVC-x265] | Link |
| [DB] JoJo no Kimyou na Bouken Part 5: Ougon no Kaze | JoJo's Bizarre Adventure: Golden Wind [10bit BD1080p][HEVC-x265] | Link |
| [DB] Joshiraku [10bit BD1080p][HEVC-x265] | Link |
| [DB] Kaguya-sama wa Kokurasetai: Tensai-tachi no Renai Zunousen | Kaguya-sama: Love is War [10bit 720p][HEVC-x265] | Link |
| [DB] Kaguya-sama wa Kokurasetai: Tensai-tachi no Renai Zunousen | Kaguya-sama: Love is War [10bit BD1080p][HEVC-x265] | Link |
| [Cleo] Kaguya-sama wa Kokurasetai?: Tensai-tachi no Renai Zunousen | Kaguya-sama: Love is War Season 2 | Kaguya-sama wa Kokurasetai Tensai-tachi no Renai Zunousen S2 [10bit 1080p][HEVC-x265] | Link |
| [Cleo] Kaiba [10bit BD1080p][HEVC-x265] | Link |
| [DB] Kakushigoto [10bit 1080p][HEVC-x265] | Link |
| [Cleo] Kamigami no Asobi [N][10bit BD1080p][HEVC-x265] | Link |
| [Cleo] Kara no Kyoukai Movies | the Garden of sinners Movies [10bit BD1080p][HEVC-x265] | Link |
| [Cleo] Katanagatari [10bit BD720p][HEVC-x265] | Link |
| [Cleo] Katanagatari [10bit BD1080p][HEVC-x265] | Link |
| [DB] Kaze ga Tsuyoku Fuiteiru | Run with the Wind [10bit 720p][HEVC-x265] | Link |
| [Cleo] Killing Bites [10bit BD1080p][HEVC-x265] | Link |
| [DB] Kimetsu no Yaiba | Demon Slayer [10bit 1080p][HEVC-x265] | Link |
| [Cleo] Kimi ni Todoke [10bit BD720p][HEVC-x265] | Link |
| [Cleo] Kimi ni Todoke [10bit BD1080p][HEVC-x265] | Link |
| [Cleo] Kimi ni Todoke 2nd Season [10bit BD720p][HEVC-x265] | Link |
| [Cleo] Kimi ni Todoke 2nd Season [10bit BD1080p][HEVC-x265] | Link |
| [Cleo] Kimi no Na wa. | Your Name. [10bit BD720p][HEVC-x265] | Link |
| [DB] Kimi no Suizou wo Tabetai | I want to eat your pancreas [10bit BD1080p][HEVC-x265] | Link |
| [Cleo] Kino no Tabi: The Beautiful World - The Animated Series | Kino's Journey -the Beautiful World- the Animated Series [10bit 1080p][HEVC-x265] | Link |
| [Ranger] Kiss x Sis [10bit BD720p][HEVC-x265] | Link |
| [Cleo] Kobato. [10bit BD1080p][HEVC-x265] | Link |
| [Cleo] Koe no Katachi | A Silent Voice, The Shape of Voice [10bit BD1080p][HEVC-x265] | Link |
| [Cleo] Kokoro ga Sakebitagatterunda | The Anthem of the Heart [10bit BD720p][HEVC-x265] | Link |
| [Cleo] Kono Subarashii Sekai Ni Shukufuku Wo! | KonoSuba: God's Blessing on This Wonderful World! [10bit BD720p][HEVC-x265] | Link |
| [Cleo] Kono Subarashii Sekai Ni Shukufuku Wo! OVA | KonoSuba OVA [10bit BD720p] | Link |
| [Cleo] Kono Subarashii Sekai Ni Shukufuku Wo! 2 | KonoSuba: God's Blessing on This Wonderful World! 2 [10bit BD720p][HEVC-x265] | Link |
| [Cleo] Kono Subarashii Sekai Ni Shukufuku Wo! 2 | KonoSuba: God's Blessing on This Wonderful World! 2 [10bit BD1080p][HEVC-x265] | Link |
| [Cleo] Kono Subarashii Sekai ni Shukufuku wo!: Kurenai Densetsu | KONOSUBA -God's blessing on this wonderful world!- Legend of Crimson [10bit BD1080p][HEVC-x265] | Link |
| [Cleo] Koutetsujou no Kabaneri | Kabaneri of the Iron Fortress [N][10bit BD720p][HEVC-x265] | Link |
| [Cleo] Koutetsujou no Kabaneri | Kabaneri of the Iron Fortress [N][10bit BD1080p][HEVC-x265] | Link |
| [Cleo] Kure-nai | Kurenai [10bit BD1080p][HEVC-x265] | Link |
| [Cleo] Kuroko no Basket | Kuroko's Basketball [10bit BD720p][HEVC-x265] | Link |
| [Cleo] Kuroko no Basket | Kuroko's Basketball [10bit BD1080p][HEVC-x265] | Link |
| [Cleo] Kuroko no Basket 2nd Season | Kuroko's Basketball 2 [10bit BD720p][HEVC-x265] | Link |
| [Cleo] Kuroko no Basket 2nd Season | Kuroko's Basketball 2 [10bit BD1080p][HEVC-x265] | Link |
| [Cleo] Kuroko no Basket 3rd Season | Kuroko's Basketball 3 [10bit BD720p][HEVC-x265] | Link |
| [Cleo] Kuroko no Basket 3rd Season | Kuroko's Basketball 3 [10bit BD1080p][HEVC-x265] | Link |
| [Cleo] Kuroko no Basket Movie 4: Last Game | Gekijouban Kuroko no Basuke: Last Game | Kuroko's Basketball the Movie: Last Game [10bit BD1080p][HEVC-x265] | Link |
| [Cleo] Kuzu no Honkai | Scum's Wish [10bit BD1080p][HEVC-x265] | Link |
| [DB] Lovely Complex [10bit DVD480p][HEVC-x265] | Link |
| [Cleo] Lupin III (1971) | Lupin the Third [10bit BD1080p][HEVC-x265] | Link |
| [Cleo] Lupin III (2015) | Lupin the Third [10bit 1080p][HEVC-x265] | Link |
| [Cleo] Macross Delta [10bit BD1080p][HEVC-x265] | Link |
| [Cleo] Macross F | Macross Frontier [10bit BD1080p][HEVC-x265] | Link |
| [Cleo] Macross Zero [10bit BD1080p][HEVC-x265] | Link |
| [bonkai77/Cleo] Made in Abyss [N][10bit BD1080p][HEVC-x265] | Link |
| [Cleo] Mahou Shoujo Lyrical Nanoha StrikerS | Magical Girl Lyrical Nanoha StrikerS | Nanoha Season 3 [10bit BD1080p][HEVC-x265] | Link |
| [Cleo] Mahouka Koukou no Rettousei | The irregular at magic high school [10bit BD720p][HEVC-x265] | Link |
| [Cleo] Mahouka Koukou no Rettousei | The irregular at magic high school [10bit BD1080p][HEVC-x265] | Link |
| [Cleo] Mahouka Koukou no Rettousei Movie: Hoshi wo Yobu Shoujo | The Irregular at Magic High School The Movie - The Girl Who Summons The Stars [10bit BD720p][HEVC-x265] | Link |
| [Cleo] Mahouka Koukou no Rettousei Movie: Hoshi wo Yobu Shoujo | The Irregular at Magic High School The Movie - The Girl Who Summons The Stars [10bit BD1080p][HEVC-x265] | Link |
| [DB] Major S1 [10bit DVD480p][HEVC-x265] | Link |
| [DB] Major S2 [10bit DVD480p][HEVC-x265] | Link |
| [DB] Major S3 [10bit DVD480p][HEVC-x265] | Link |
| [DB] Major S4 [10bit 720p][HEVC-x265] | Link |
| [DB] Major S5 [10bit 720p][HEVC-x265] | Link |
| [DB] Major S6 [10bit 720p][HEVC-x265] | Link |
| [DB] Major Movie & OVA [10bit DVD480p][HEVC-x265] | Link |
| [Cleo] Mangaka-san to Assistant-san to The Animation | The Comic Artist and His Assistants [10bit BD720p][H.264 and H.265] | Link |
| [Cleo] Maoyuu Maou Yuusha | Maoyu ~ Archenemy & Hero [10bit BD720p][HEVC-x265] | Link |
| [DB] Maoyuu Maou Yuusha | Maoyu ~ Archenemy & Hero [10bit BD1080p][HEVC-x265] | Link |
| [Man.K] Masou Gakuen HxH | Hybrid x Heart Magias Academy Ataraxia [N][10bit BD720p][HEVC-x265] | Link |
| [Man.K] Masou Gakuen HxH | Hybrid x Heart Magias Academy Ataraxia [N][10bit BD1080p][HEVC-x265] | Link |
| [DB] Megalo Box [10bit 720p][HEVC-x265] | Link |
| [Cleo] Megazone 23 [10bit BD1080p][HEVC-x265] | Link |
| [Cleo] Minami-ke | Minamike [10bit BD1080p][HEVC-x265] | Link |
| [Cleo] Minami-ke Okawari | Minamike: Okawari [10bit BD1080p][HEVC-x265] | Link |
| [DB] Mirai Shounen Conan | Future Boy Conan [10bit BD1080p][HEVC-x265] | Link |
| [Cleo] Mitsudomoe | Three Way Struggle [10bit BD1080p][HEVC-x265] | Link |
| [DB] Mob Psycho 100 II [10bit 1080p][HEVC-x265] | Link |
| [Cleo] Mobile Suit Gundam Thunderbolt [10bit 720p][HEVC-x265] | Link |
| [Cleo] Mobile Suit Gundam Thunderbolt 2nd Season [10bit 720p][HEVC-x265] | Link |
| [DB] Monogatari Season 000 | Kizumonogatari [10bit BD1080p][HEVC-x265] | Link |
| [Cleo] Monogatari Season 00 | Nekomonogatari: Kuro | Nekomonogatari Black [10bit BD720p][HEVC-x265] | Link |
| [DB] Monogatari Season 00 | Nekomonogatari: Kuro | Nekomonogatari Black [10bit BD1080p][HEVC-x265] | Link |
| [Cleo] Monogatari Season 01 | Bakemonogatari [10bit BD720p][HEVC-x265] | Link |
| [DB] Monogatari Season 01 | Bakemonogatari [10bit BD1080p][HEVC-x265] | Link |
| [Cleo] Monogatari Season 02 | Nisemonogatari [10bit BD720p][HEVC-x265] | Link |
| [DB] Monogatari Season 02 | Nisemonogatari [10bit BD1080p][HEVC-x265] | Link |
| [Cleo] Monogatari Season 03 | Monogatari Series: Second Season [10bit BD720p][HEVC-x265] | Link |
| [DB] Monogatari Season 03 | Monogatari Series: Second Season [10bit BD1080p][HEVC-x265] | Link |
| [Cleo] Monogatari Season 04 | Tsukimonogatari [10bit BD720p][HEVC-x265] | Link |
| [DB] Monogatari Season 04 | Tsukimonogatari [10bit BD1080p][HEVC-x265] | Link |
| [Cleo] Monogatari Season 05 | Owarimonogatari [10bit BD720p][HEVC-x265] | Link |
| [DB] Monogatari Season 05 | Owarimonogatari [10bit BD1080p][HEVC-x265] | Link |
| [DB] Monogatari Season 05.5 | Koyomimonogatari [10bit BD1080p][HEVC-x265] | Link |
| [DB] Monogatari Season 06 | Owarimonogatari 2nd Season [10bit BD1080p][HEVC-x265] | Link |
| [DB] Monogatari Season 07 | Zoku Owarimonogatari [10bit BD1080p][HEVC-x265] | Link |
| [DB] Monogatari Season 08 | Hanamonogatari [10bit BD1080p][HEVC-x265] | Link |
| [Man.K] Mononoke [10bit BD720p][HEVC-x265] | Link |
| [Man.K] Mononoke [10bit BD1080p][HEVC-x265] | Link |
| [Cleo] Motto To LOVE-Ru | Season 02 [10bit BD720p][HEVC-x265] | Link |
| [Cleo] Motto To LOVE-Ru | Season 02 [10bit BD1080p][HEVC-x265] | Link |
| [Cleo] Moyashimon [10bit BD1080p][HEVC-x265] | Link |
| [Cleo] Moyashimon Returns [10bit BD1080p][HEVC-x265] | Link |
| [DB] Nanatsu no Taizai: Imashime no Fukkatsu | The Seven Deadly Sins: Revival of the Commandments [10bit 720p][HEVC-x265] | Link |
| [Cleo] Natsume Yuujinchou | Natsume's Book of Friends Season 1 [BD720p][HEVC-x265] | Link |
| [Cleo] Natsume Yuujinchou | Natsume's Book of Friends Season 1 [BD1080p][HEVC-x265] | Link |
| [Cleo] Natsume Yuujinchou San | Natsume's Book of Friends Season 3 [10bit BD720p][HEVC-x265] | Link |
| [Cleo] Natsume Yuujinchou Shi | Natsume's Book of Friends Season 4 [10bit BD720p][HEVC-x265] | Link |
| [Cleo] Natsume Yuujinchou Go | Natsume's Book of Friends Season 5 [10bit BD1080p][HEVC-x265] | Link |
| [Pixel] Nekopara OVA [10bit BD720p][HEVC-x265] | Link |
| [Pixel] Nekopara OVA [10bit BD1080p][HEVC-x265] | Link |
| [Cleo] Neon Genesis Evangelion: The End of Evangelion [10bit BD1080p][HEVC-x265] | Link |
| [DB] Nichijou - My Ordinary Life [10bit BD1080p][HEVC-x265] | Link |
| [DB] Nisekoi [10bit BD720p][HEVC-x265] | Link |
| [DB] Nisekoi: | Season 02 [10bit BD720p][HEVC-x265] | Link |
| [Pixel] No Game No Life: Zero [10bit BD720p][HEVC-x265] | Link |
| [Pixel] No Game No Life: Zero [10bit BD1080p][HEVC-x265] | Link |
| [DB] Nodame Cantabile | Season 01 [N][10bit BD1080p][HEVC-x265] | Link |
| [DB] Nodame Cantabile: Paris-hen | Season 02 [N][10bit BD1080p][HEVC-x265] | Link |
| [DB] Nodame Cantabile Finale | Season 03 [N][10bit BD1080p][HEVC-x265] | Link |
| [DB] Non Non Biyori [10bit BD1080p][HEVC-x265] | Link |
| [DB] Non Non Biyori Repeat [10bit BD1080p][HEVC-x265] | Link |
| [Cleo] One Outs [10bit 720p][HEVC-x265] | Link |
| [Cleo] One Punch Man OVA + Specials [10bit BD720p] | Link |
| [Cleo] One Punch Man 2nd Season | One Punch-Man 2 [10bit 1080p][HEVC-x265] | Link |
| [Cleo] Ookami Shoujo to Kuro Ouji | Wolf Girl & Black Prince [10bit BD1080p][HEVC-x265] | Link |
| [Cleo] Ookamikakushi | Okamikakushi: Masque of the Wolf [10bit BD1080p][HEVC-x265] | Link |
| [Man.K] Ookiku Furikabutte: Natsu no Taikai-hen | Big Windup! 2 [N][10bit BD720p][HEVC-x265] | Link |
| [Man.K] Ookiku Furikabutte: Natsu no Taikai-hen | Big Windup! 2 [N][10bit BD1080p][HEVC-x265] | Link |
| [Cleo] Orange: Mirai [10bit BD720p][HEVC-x265] | Link |
| [Cleo] Orange: Mirai [10bit BD1080p][HEVC-x265] | Link |
| [DB] Ore no Kanojo to Osananajimi ga Shuraba Sugiru | Oreshura [10bit BD1080p][HEVC-x265] | Link |
| [DB] Ore no Nounai Sentakushi ga, Gakuen Love Comedy wo Zenryoku de Jama Shiteiru | My Mental Choices Are Completely Interfering With My School Romantic Comedy | NouCome [10bit BD1080p][HEVC-x265] | Link |
| [DB] Ore wo Suki nano wa Omae dake ka yo | ORESUKI Are you the only one who loves me? [10bit BD1080p][HEVC-x265] | Link |
| [Cleo] Otome Youkai Zakuro [10bit 720p][HEVC-x265] | Link |
| [Cleo] Overlord II [10bit 720p][HEVC-x265] | Link |
| [Cleo] Overlord II [10bit 1080p][HEVC-x265] | Link |
| [DB] Pandora Hearts [10bit DVD480p][HEVC-x265] | Link |
| [Cleo] Persona 3 the Movies [10bit BD1080p][HEVC-x265] | Link |
| [Ranger] Plastic Memories [10bit BD720p][HEVC-x265] | Link |
| [Cleo] Punch Line [10bit BD1080p][HEVC-x265] | Link |
| [Cleo] Quanzhi Gaoshou | The King's Avatar [10bit 720p][HEVC-x265] -HARDSUBBED- | Link |
| [Cleo] Quanzhi Gaoshou | The King's Avatar [10bit 1080p][HEVC-x265] -HARDSUBBED- | Link |
| [Cleo] Rainbow: Nisha Rokubou no Shichinin [10bit 720p][HEVC-x265] | Link |
| [Cleo] Rakudai Kishi no Cavalry | Chivalry of a Failed Knight [10bit BD720p] | Link |
| [Cleo] Re:Creators [10bit BD1080p][HEVC-x265] | Link |
| [Cleo] Re:Zero kara Hajimeru Isekai Seikatsu | Re:ZERO -Starting Life in Another World- [10bit BD720p][HEVC-x265] | Link |
| [Ranger] Re:Zero kara Hajimeru Isekai Seikatsu | Re:ZERO -Starting Life in Another World- [10bit BD1080p][HEVC-x265] | Link |
| [Cleo] Reikenzan: Hoshikuzu-tachi no Utage | Spirit Blade Mountain [10bit 720p][HEVC-x265] | Link |
| [Cleo] Renai Boukun | Love Tyrant [10bit 1080p][HEVC-x265] | Link |
| [Cleo] Rewrite [10bit BD1080p][HEVC-x265] | Link |
| [Cleo] Rewrite 2nd Season [10bit 1080p][HEVC-x265] | Link |
| [Cleo] Romeo no Aoi Sora | Romeo and the Black Brothers [10bit 1080p][HEVC-x265] | Link |
| [DB] Rurouni Kenshin: Meiji Kenkaku Romantan - Shin Kyoto-hen | Rurouni Kenshin: New Kyoto Arc [10bit BD1080p][HEVC-x265] | Link |
| [Cleo] Ryuugajou Nanana no Maizoukin | Nanana's Buried Treasure [10bit BD720p][HEVC-x265] | Link |
| [Cleo] Ryuugajou Nanana no Maizoukin | Nanana's Buried Treasure [10bit BD1080p][HEVC-x265] | Link |
| [DB] Saenai Heroine no Sodatekata | Saekano: How to Raise a Boring Girlfriend [10bit BD720p][HEVC-x265] | Link |
| [Cleo] Saenai Heroine no Sodatekata ♭ | Saekano: How to Raise a Boring Girlfriend .flat [10bit 720p][HEVC-x265] | Link |
| [DB] Saenai Heroine no Sodatekata ♭ | Saekano: How to Raise a Boring Girlfriend .flat [10bit BD1080p][HEVC-x265] | Link |
| [Cleo] Saijaku Muhai no Bahamut | Undefeated Bahamut Chronicle [10bit BD1080p][HEVC-x265] | Link |
| [DB] Saiki Kusuo no Ψ-nan 2 | Saiki Kusuo no Psi Nan 2 | The Disastrous Life of Saiki K. 2 [10bit BD1080p][HEVC-x265] | Link |
| [DB] Saiki Kusuo no Ψ-nan: Kanketsu-hen | Saiki Kusuo no Psi Nan 3 | The Disastrous Life of Saiki K. Final Arc [10bit 1080p][HEVC-x265] | Link |
| [Cleo] Sakurako-san no Ashimoto ni wa Shitai ga Umatteiru | Beautiful Bones -Sakurako's Investigation- [10bit BD1080p][HEVC-x265] | Link |
| [Man.K] Sakura-sou no Pet na Kanojo | The Pet Girl of Sakurasou [10bit BD720p][HEVC-x265] | Link |
| [Man.K] Sakura-sou no Pet na Kanojo | The Pet Girl of Sakurasou [10bit BD1080p][HEVC-x265] | Link |
| [Cleo] Sansha Sanyou | Three Leaves, Three Colors + OVA [10bit BD1080p][HEVC-x265] | Link |
| [Cleo] Saraiya Goyou | House of Five Leaves [10bit 720p][HEVC-x265] | Link |
| [Cleo] Sayonara Zetsubou Sensei [10bit BD1080p][HEVC-x265] | Link |
| [Cleo] School Days [N][10bit BD1080p][HEVC-x265] | Link |
| [Cleo] Sekaiichi Hatsukoi | Sekai Ichi Hatsukoi - World's Greatest First Love [10bit 720p][HEVC-x265] | Link |
| [Cleo] Sekaiichi Hatsukoi 2 | Sekai Ichi Hatsukoi - World's Greatest First Love 2 [10bit 720p][HEVC-x265] | Link |
| [Cleo] Seikon no Qwaser | The Qwaser of Stigmata [10bit BD720p][HEVC-x265] | Link |
| [Cleo] Seikon no Qwaser II | The Qwaser of Stigmata II [10bit BD720p][HEVC-x265] | Link |
| [Cleo] Seikon no Qwaser II | The Qwaser of Stigmata II [10bit BD1080p][HEVC-x265] | Link |
| [DB] Seireitsukai no Blade Dance | Blade Dance of the Elementalers [10bit BD1080p][HEVC-x265] | Link |
| [DB] Seishun Buta Yarou wa Bunny Girl Senpai no Yume wo Minai | Rascal Does Not Dream of Bunny Girl Senpai [10bit BD1080p][HEVC-x265] | Link |
| [DB] Seishun Buta Yarou wa Yumemiru Shoujo no Yume wo Minai | Rascal Does Not Dream of a Dreaming Girl [10bit BD1080p][HEVC-x265] | Link |
| [Cleo] Seitokai no Ichizon | Student Council's Discretion [10bit BD720p][HEVC-x265] | Link |
| [Cleo] Seitokai no Ichizon Lv.2 | Student Council's Discretion Level 2 [10bit BD1080p][HEVC-x265] | Link |
| [Cleo] Seitokai Yakuindomo [10bit BD720p][HEVC-x265] | Link |
| [Cleo] Seitokai Yakuindomo [10bit BD1080p][HEVC-x265] | Link |
| [Cleo] Seitokai Yakuindomo 2 | Seitokai Yakuindomo* [10bit BD1080p][HEVC-x265] | Link |
| [Cleo] Senki Zesshou Symphogear [10bit BD1080p][HEVC-x265] | Link |
| [DB] Senyuu. | Senyu. [10bit BD1080p][HEVC-x265] | Link |
| [DB] Senyuu. 2 | Senyu. 2 [10bit BD1080p][HEVC-x265] | Link |
| [Cleo] Shingeki no Bahamut: Virgin Soul | Rage of Bahamut: Virgin Soul [10bit BD1080p][HEVC-x265] | Link |
| [Cleo] Shingeki no Kyojin Season 2 | Attack on Titan Season 2 [10bit 720p][HEVC-x265] | Link |
| [Cleo] Shinmai Maou no Testament | The Testament of Sister New Devil [10bit BD720p] | Link |
| [Cleo] Shinmai Maou no Testament BURST | The Testament of Sister New Devil BURST [10bit BD720p] | Link |
| [Cleo] Shinrei Tantei Yakumo | Psychic Detective Yakumo [10bit BD1080p][HEVC-x265] | Link |
| [Cleo] Shirobako [10bit BD720p][HEVC-x265] | Link |
| [Cleo] Shokugeki no Souma | Food Wars! [10bit BD720p][HEVC-x265] | Link |
| [Cleo] Shokugeki no Souma: Ni no Sara | Food Wars! S2 [10bit BD720p] | Link |
| [Cleo] Shokugeki no Souma: San no Sara | Food Wars! S3 [10bit 720p][HEVC-x265] | Link |
| [Cleo] Shokugeki no Souma: San no Sara | Food Wars! S3 [10bit 1080p][HEVC-x265] | Link |
| [Cleo] Shokugeki no Souma: San no Sara - Toutsuki Ressha-hen | Food Wars! The Third Plate: Totsuki Train Arc | Food Wars! S3 Part 2 [10bit 1080p][HEVC-x265] | Link |
| [DB] Shokugeki no Souma: Shin no Sara | Food Wars! The Fourth Plate [10bit 1080p][HEVC-x265] | Link |
| [DB] Shoujo Shuumatsu Ryokou | Girls' Last Tour [10bit BD1080p][HEVC-x265] | Link |
| [Cleo] Shouwa Genroku Rakugo Shinjuu [10bit BD1080p][HEVC-x265] | Link |
| [Cleo] Shouwa Genroku Rakugo Shinjuu: Sukeroku Futatabi-hen | Descending Stories: Showa Genroku Rakugo Shinju [10bit 1080p][HEVC-x265] | Link |
| [DB] SKET Dance [10bit 720p][HEVC-x265] | Link |
| [DB] Slam Dunk [10bit BD1080p][HEVC-x265] | Link |
| [DB] Sora no Aosa wo Shiru Hito yo | Her Blue Sky [10bit BD1080p][HEVC-x265] | Link |
| [DB] Sora yori mo Tooi Basho | A Place Further Than The Universe [10bit BD1080p][HEVC-x265] | Link |
| [Cleo] Soredemo Machi wa Mawatteiru | And Yet The Town Moves [10bit BD1080p][HEVC-x265] | Link |
| [Cleo] Sousei no Onmyouji | Twin Star Exorcists [10bit 720p][HEVC-x265] | Link |
| [Cleo] Spider Riders: Oracle no Yuusha-tachi [10bit 720p][HEVC-x265] | Link |
| [Ranger] Strike the Blood [10bit BD720p][HEVC-x265] | Link |
| [Ranger] Strike the Blood [10bit BD1080p][HEVC-x265] | Link |
| [Cleo] Subete ga F ni Naru: The Perfect Insider [10bit BD1080p][HEVC-x265] | Link |
| [Cleo] Sword Art Online Alternative: Gun Gale Online [10bit 1080p][HEVC-x265] | Link |
| [Cleo/Ranger] Sword Art Online Movie: Ordinal Scale [10bit BD720p][HEVC-x265] | Link |
| [bonkai77/Cleo] Sword Art Online Movie: Ordinal Scale [10bit BD1080p][HEVC-x265] | Link |
| [Cleo] Taishou Yakyuu Musume. | Taisho Baseball Girls [10bit BD1080p][HEVC-x265] | Link |
| [Cleo] Tales of the Abyss [10bit BD1080p][HEVC-x265] | Link |
| [Cleo] Tengen Toppa Gurren Lagann: Parallel Works [10bit BD720p][HEVC-x265] | Link |
| [DB] Tenki no Ko | Weathering With You [10bit BD1080p][HEVC-x265] | Link |
| [DB] Tennis no Ouji-sama | The Prince of Tennis + 2 Movies [10bit 480p][HEVC-x265] | Link |
| [DB] Tennis no Ouji-sama: Zenkoku Taikai-hen | Prince of Tennis: National Championship Chapter [10bit 480p][HEVC-x265] | Link |
| [DB] Tennis no Ouji-sama: Zenkoku Taikai-hen - Semifinal | Prince of Tennis: The National Tournament Semifinals [10bit 480p][HEVC-x265] | Link |
| [DB] Tennis no Ouji-sama: Zenkoku Taikai-hen - Final | Prince of Tennis: The National Tournament Finals [10bit 480p][HEVC-x265] | Link |
| [Cleo] To LOVE-Ru | Season 01 [10bit BD720p][HEVC-x265] | Link |
| [Cleo] To LOVE-Ru | Season 01 [10bit BD1080p][HEVC-x265] | Link |
| [Cleo] To LOVE-Ru OVA [10bit DVD480p][HEVC-x265] | Link |
| [Cleo] To LOVE-Ru Darkness [10bit BD720p][HEVC-x265] | Link |
| [Cleo] To LOVE-Ru Darkness OVA [10bit DVD576p][HEVC-x265] | Link |
| [Cleo] To LOVE-Ru Darkness 2nd [10bit BD720p] | Link |
| [Cleo] To LOVE-Ru Darkness 2nd Specials [10bit 720p] | Link |
| [Cleo] Toaru Hikuushi e no Tsuioku | The Princess and the Pilot [10bit BD1080p][HEVC-x265] | Link |
| [Cleo] Tokimeki Memorial: Only Love [10bit DVD480p][HEVC-x265] | Link |
| [Cleo] Tokyo Godfathers [10bit BD1080p][HEVC-x265] | Link |
| [Cleo/DB] Tonari no Kaibutsu-kun | My Little Monster [10bit BD1080p][HEVC-x265] | Link |
| [Cleo] Top wo Nerae! Gunbuster | Gunbuster [10bit BD1080p][HEVC-x265] | Link |
| [Cleo] Top wo Nerae 2! Diebuster | Gunbuster 2 [10bit BD1080p][HEVC-x265] | Link |
| [DB] Touhai Densetsu Akagi: Yami ni Maiorita Tensai | Mahjong Legend Akagi: The Genius Who Descended Into the Darkness [10bit DVD480p][HEVC-x265] | Link |
| [Cleo] Trinity Seven Movie: Eternity Library to Alchemic Girl [10bit BD720p][HEVC-x265] | Link |
| [Cleo] Trinity Seven Movies [10bit BD1080p][HEVC-x265] | Link |
| [Cleo] True Tears [10bit BD1080p][HEVC-x265] | Link |
| [Cleo] Uchouten Kazoku | The Eccentric Family [10bit BD720p][HEVC-x265] | Link |
| [Cleo] Uchouten Kazoku | The Eccentric Family [10bit BD1080p][HEVC-x265] | Link |
| [DB] Uchuu Kyoudai | Space Brothers [N][10bit BD1080p][HEVC-x265] | Link |
| [Cleo] Uchuu Senkan Yamato 2199 | Star Blazers 2199 [10bit BD1080p][HEVC-x265] | Link |
| [Cleo] Umi ga Kikoeru | The Ocean Waves [10bit BD1080p][HEVC-x265] | Link |
| [Cleo] Umineko no Naku Koro ni | Umineko: When They Cry [10bit BD1080p][HEVC-x265] | Link |
| [Man.K] Usagi Drop | Bunny Drop [N][10bit BD720p][HEVC-x265] | Link |
| [Man.K] Usagi Drop | Bunny Drop [N][10bit BD1080p][HEVC-x265] | Link |
| [Cleo] Ushinawareta Mirai wo Motomete | In Search of the Lost Future [10bit BD720p][HEVC-x265] | Link |
| [Cleo] Uta no☆Prince-sama♪ Maji Love 1000% | Uta no Prince-sama Maji Love 1000% | Uta no Prince Sama [10bit BD1080p][HEVC-x265] | Link |
| [DB] Vinland Saga [10bit 720p][HEVC-x265] | Link |
| [DB] Vinland Saga [10bit BD1080p][HEVC-x265] | Link |
| [Cleo] Wangan Midnight [10bit DVD480p][HEVC-x265] | Link |
| [DB] White Album 2 [10bit BD1080p][HEVC-x265] | Link |
| [Cleo] Winter Sonata [10bit 720p][HEVC-x265] | Link |
| [DB] Working!! | Wagnaria!! [10bit BD1080p][HEVC-x265] | Link |
| [DB] Working'!! | Wagnaria!!2 [10bit BD1080p][HEVC-x265] | Link |
| [DB] Working!!! | Wagnaria!!3 [10bit BD1080p][HEVC-x265] | Link |
| [DB] World Trigger [10bit 1080p][HEVC-x265] | Link |
| [Cleo] Wotaku ni Koi wa Muzukashii | Wotakoi: Love is Hard for Otaku [10bit BD1080p][HEVC-x265] | Link |
| [Cleo] xxxHOLiC Kei [10bit DVD480p][HEVC-x265] | Link |
| [DB] Yahari Ore no Seishun Love Comedy wa Machigatteiru. | My Teen Romantic Comedy SNAFU [10bit BD720p][HEVC-x265] | Link |
| [DB] Yahari Ore no Seishun Love Comedy wa Machigatteiru. | My Teen Romantic Comedy SNAFU + OVA [10bit BD1080p][HEVC-x265] | Link |
| [DB] Yahari Ore no Seishun Love Comedy wa Machigatteiru. Zoku | My Teen Romantic Comedy SNAFU TOO! + OVA [10bit BD720p][HEVC-x265] | Link |
| [DB] Yahari Ore no Seishun Love Comedy wa Machigatteiru. Zoku | My Teen Romantic Comedy SNAFU TOO! + OVA [10bit BD1080p][HEVC-x265] | Link |
| [DB] Yakusoku no Neverland | The Promised Neverland [10bit 720p][HEVC-x265] | Link |
| [Cleo] Yama no Susume | Encouragement of Climb [10bit BD1080p][HEVC-x265] | Link |
| [Cleo] Yama no Susume: Second Season | Encouragement of Climb Season 2 [10bit BD1080p][HEVC-x265] | Link |
| [Cleo] Yama no Susume: Third Season | Encouragement of Climb Season 3 [10bit BD1080p][HEVC-x265] | Link |
| [Cleo] Yojouhan Shinwa Taikei | The Tatami Galaxy [10bit BD1080p][HEVC-x265] | Link |
| [Cleo] Yoru wa Mijikashi Arukeyo Otome | Night Is Short, Walk on Girl [10bit BD1080p][HEVC-x265] | Link |
| [Cleo] Yosuga no Sora: In Solitude, Where We Are Least Alone. | Sky of Connection | In solitude, where we are least alone. [10bit BD1080p][HEVC-x265] | Link |
| [Cleo] Youkai Apartment no Yuuga na Nichijou | Elegant Yokai Apartment Life [10bit 1080p][HEVC-x265] | Link |
| [DB] Yowamushi Pedal [10bit BD720p][HEVC-x265] | Link |
| [Man.K] Yowamushi Pedal [N][10bit BD1080p][HEVC-x265] | Link |
| [DB] Yowamushi Pedal: Grande Road | Yowamushi Pedal 2nd Season + 2 Movies [10bit BD720p][HEVC-x265] | Link |
| [Man.K] Yowamushi Pedal: Grande Road | Yowamushi Pedal 2nd Season [N][10bit BD1080p][HEVC-x265] | Link |
| [DB] Yowamushi Pedal: New Generation | Yowamushi Pedal 3rd Season [10bit BD720p][HEVC-x265] | Link |
| [DB] Yowamushi Pedal: Glory Line | Yowamushi Pedal 4rth Season [10bit BD720p][HEVC-x265] | Link |
| [Cleo] Yu Gi Oh!: Hikari no Pyramid | Yu☆Gi☆Oh!: Hikari no Pyramid | Yu-Gi-Oh!: The Movie [Dubbed][10bit BD1080p][HEVC-x265] | Link |
| [Cleo] Yume Tsukai | Dream Users [10bit DVD480p][HEVC-x265] | Link |
| [Cleo/DB] Yuragi-sou no Yuuna-san | Yuuna of Yuragi Manor | Yuuna and the Haunted Hot Springs [10bit BD1080p][HEVC-x265] | Link |
| [DB] Yuru Camp | Laid-Back Camp [10bit BD1080p][HEVC-x265] | Link |
| [DB] Yuukoku no Moriarty | Moriarty the Patriot [10bit 1080p][HEVC-x265] | Link |
| [Cleo] Yuusha ni Narenakatta Ore wa Shibushibu Shuushoku wo Ketsui Shimashita | Yusibu: I couldnt become a hero, so I reluctantly decided to get a job [10bit BD1080p][HEVC-x265] | Link |
| [Cleo] Zero no Tsukaima: Futatsuki no Kishi | The Familiar of Zero: Knight of the Twin Moons Season 2 [10bit BD720p] | Link |
| [Cleo] Zero no Tsukaima: Princesses no Rondo | The Familiar of Zero: Rondo of Princesses Season 3 [10bit BD720p] | Link |
| [Cleo] Zero no Tsukaima F | The Familiar of Zero F Season 4 [10bit BD720p] | Link |
| [DB] Zhen Hun Jie | Rakshasa Street [10bit 1080p] | Link |
| [Cleo] Zoku Natsume Yuujinchou | Natsume's Book of Friends Season 2 [BD720p] | Link |
Help us keep the site and our servers alive. Donate.
Every person who has donated more than 6$ gets access to all our work on gdrive from where you can download/watch all our stuff without any ads at full speed.
If you can't use paypal, then let me know and I'll arrange some other means for Indian users.
The account will be valid for a month.
A lot of the stuff will reach the gdrive even before they get published on the site.
Encodes by [HP] will not be on the drive.
You'll be helping the site much.
To donate, contact vcleo in discord
www.animencodes.com is in compliance with 17 U.S.C. 512 and the Digital Millennium Copyright Act ("DMCA"). It is our policy to respond to any infringement notices and take appropriate actions under the Digital Millennium Copyright Act ("DMCA") and other applicable intellectual property laws.
We want you to know that we do not have any copyrighted or illegal content. The information we host does not have files that can be copyrighted. We are in correspondence with the Digital Millennium Copyright Act ("DMCA") and general international copyright laws.
However, we still can remove content from our site if the copyright owner would like us to do so. The following procedure will be performed if:
Send your Claim to
[email protected]
The Claim must be written in English language and it must be understandable.
The Claim must be sent from your company mail, Claims sent from free service emails like AOL, Yahoo, Gmail, etc. will be rejected.
You must present an evidence that shows that you are the copyright holder or that you are acting on behalf of the copyright holder.
You must present an evidence that shows that the content is legally copyrighted and that you are the copyright holder.
The materials that need to be removed must be provided in form of material name and links to direct torrent pages. We don't accept links to search queries, categories or subcategories or media pages.
Provide sufficient contact information with a valid email address.
Please allow 7 business days for an email response. Note that emailing your complaint to other parties such as our Internet Service Provider will not expedite your request and may result in a delayed response due the complaint not properly being filed.
Upon receiving said notice, as per our legal requirements we will immediately disable/remove accessing to said content. We apologize for any kind of misuse of our service and promise to do our best to find and terminate abusive files.
AnimEncodes
Note: Problems with video playback? Try Mpc-HC or VLC Media Player.
Please REPORT broken links in discord.

Without our permission you cannot redistribute the releases found here.
This blog contains links to various anime encodes.

Active encoders: Cleo, DB, Ranger, Pixel
Retired from the site: bonkai77, HP, Forlorn, Man.K, phaser.
We try to upload atleast one anime a day by putting up the DDL Links and atleast one torrent a week. Your donations help us rent servers each month. Any help is appreciated. Check out the 'Premium' tab for other benefits.
You can support the page by donations or if you are an encoder, you can join the ranks here. You can also help out by seeding the torrents or through seedboxes. Just contact me in discord.